Victoria Mine Trail at Organ Pipe Cactus NM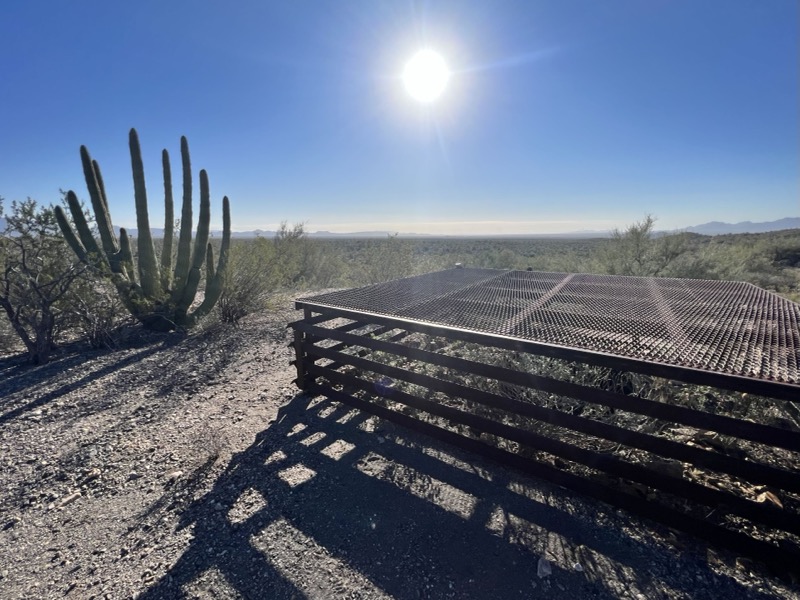 Shaft at Victoria Mine
We started our final day at OPCNM with a fun morning hike to Victoria Mine, getting a surprise look at a certain wall we've all heard of.
The image above is one of the former shafts (we think) that is now a protected gateway for local bats. The mine was about a 2 mile hike from the campground through more beautiful desert terrain.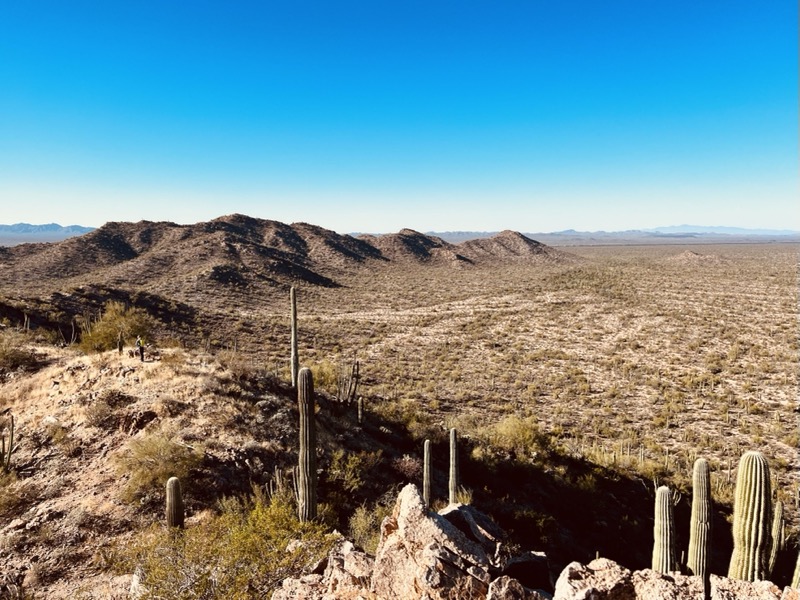 View into Mexico
We extended the hike a bit to bushwhack up a local hill top to get a bigger view. It was magnificent, though marred by the black streak of a wall to the south. Reminded me of being in Palestine.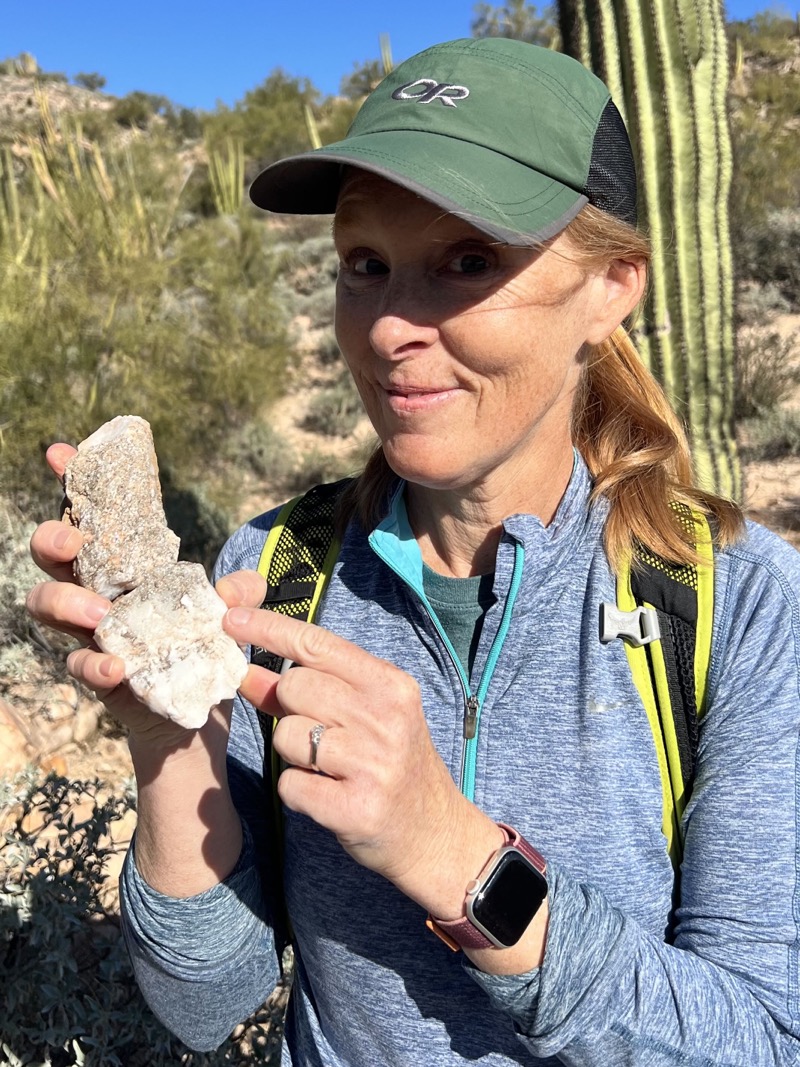 Julie with fancy rocks
Spotted a few cool birds, but most exciting were the quartz rock varieties scattered near the mines. Julie claims to have found some scattered with silver and gold flecks.
---
Now we are in Yuma to escape the overnight freezing passing through much of Arizona and New Mexico. The trade off was arriving in the middle of a wind and dust storm. At least we can hide in the van.