Arch Canyon Trail in Organ Pipe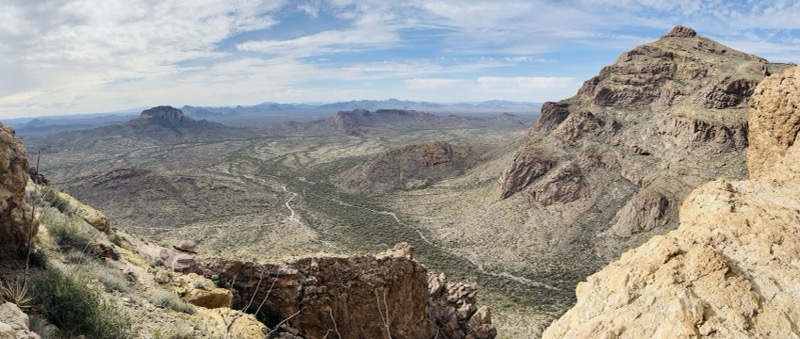 We hiked the Arch Canyon Trail today, squeezing it in between a heavier than usual work day for me.
Bandwidth is a challenge out here! Turns out this fine 3G signal out here is from Mexico's Telcel. That's mostly fine because we have Google Fi but not perfectly fine because we can't tether. Turns out the Why Not convenience store was a good place to hang out.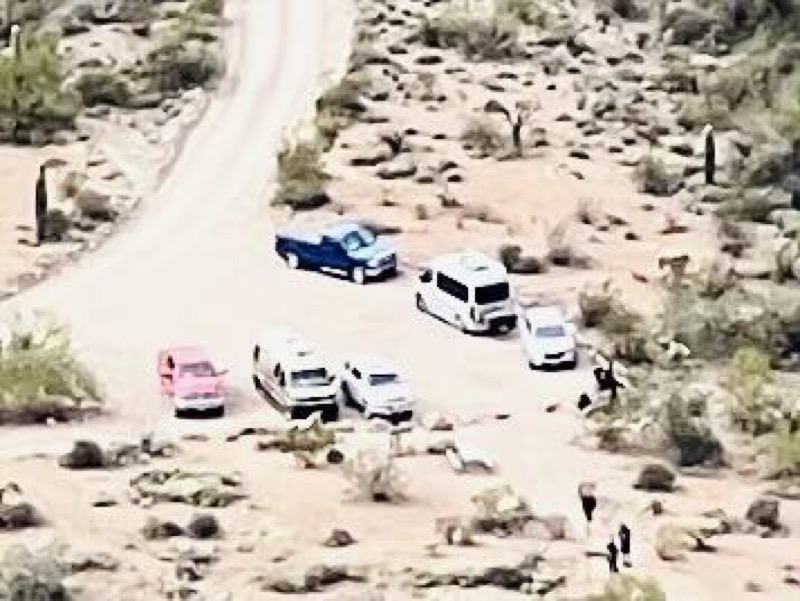 The view from the top was very good. Challenging but not long hike of about 3 miles round trip. The cactus out here are plentiful and spectacular. We continue on our quest to fine the more rare senita cactus but haven't found one away from the visitor center.