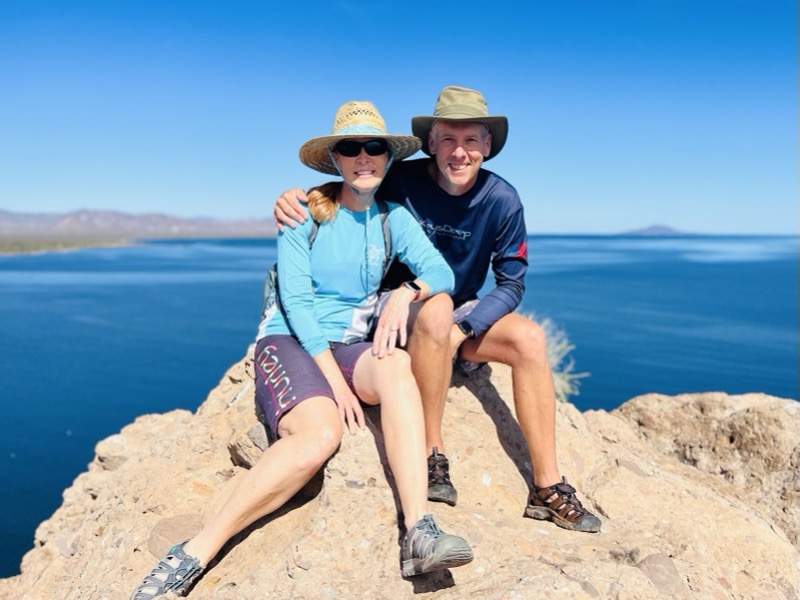 While three of our group went fishing, three of us loaded up the truck with two kayaks and a paddle board and drove down to Loreto Bay.
The bay is a resort development and we weren't sure we'd be able to get in, park, haul our gear, etc. But the guard let us through when we said we were just going to the beach, allowing us to park near the condos and transport our gear the quarter mile or so to the beach. Thankfully we had the wheel trolleys for the two kayaks.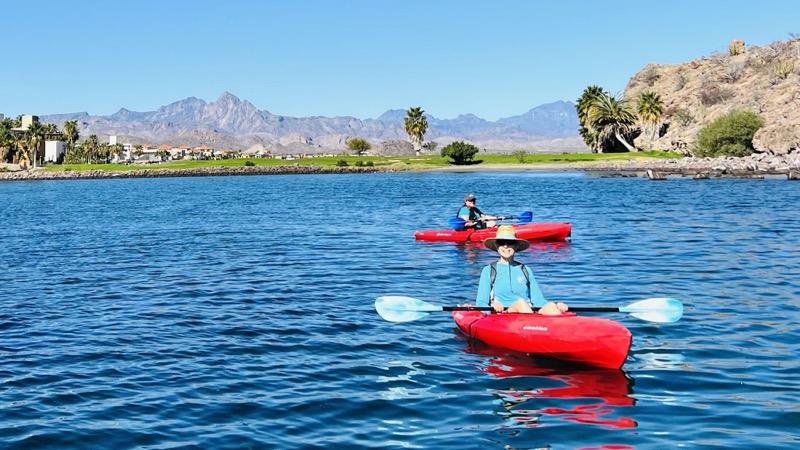 We finally had a low wind day and the water was magical. So much fish life, so many birds. Saw boobies, egrets, herons, pelicans, and frigate birds.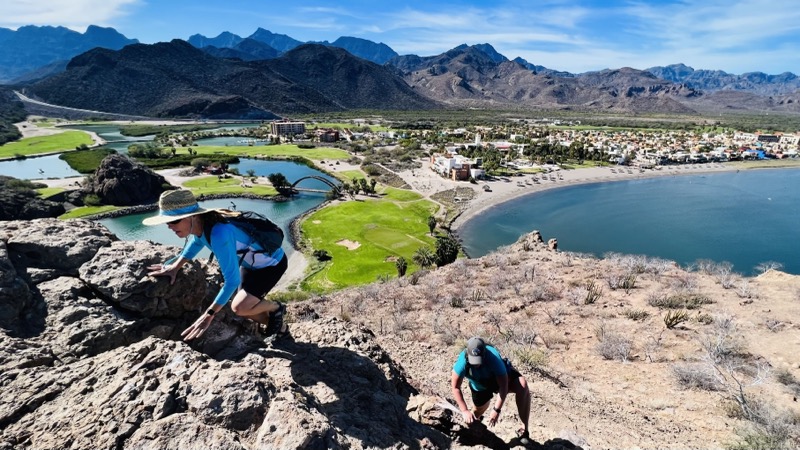 After paddling around we hiked up to the top of the rock. Magnificent views and well worth it.