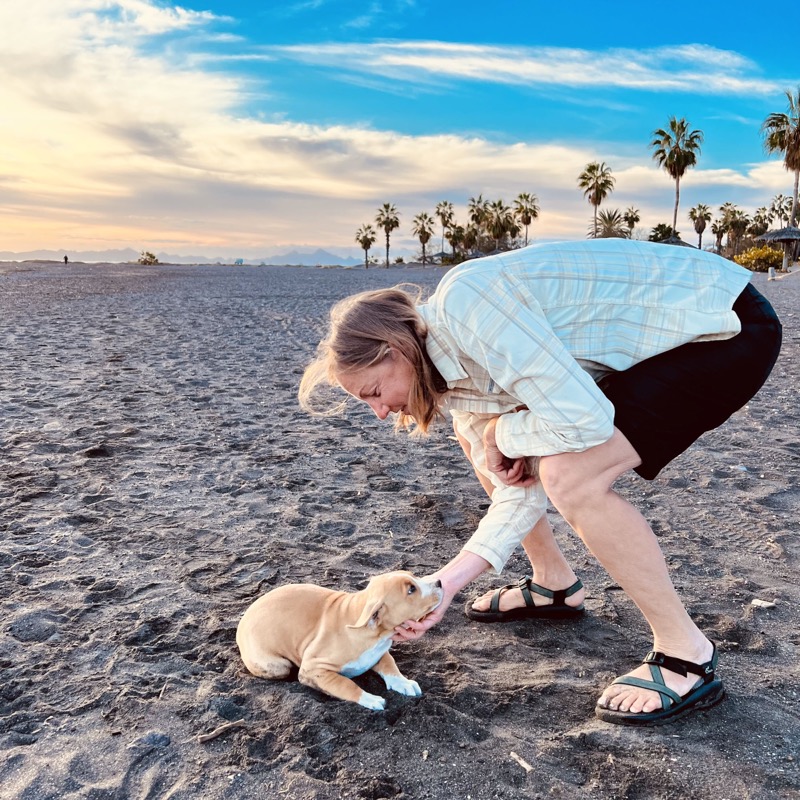 Today was mostly a day of hanging out and enjoying my space.
Karen and I roused Julie for a sunrise walk up the beach to town and back. A three mile walk with a puppy encounter is a great way to start the day.
The larger group had a canyon hike in mind but I was thinking about water and the NFL. So I stayed behind with Michelle.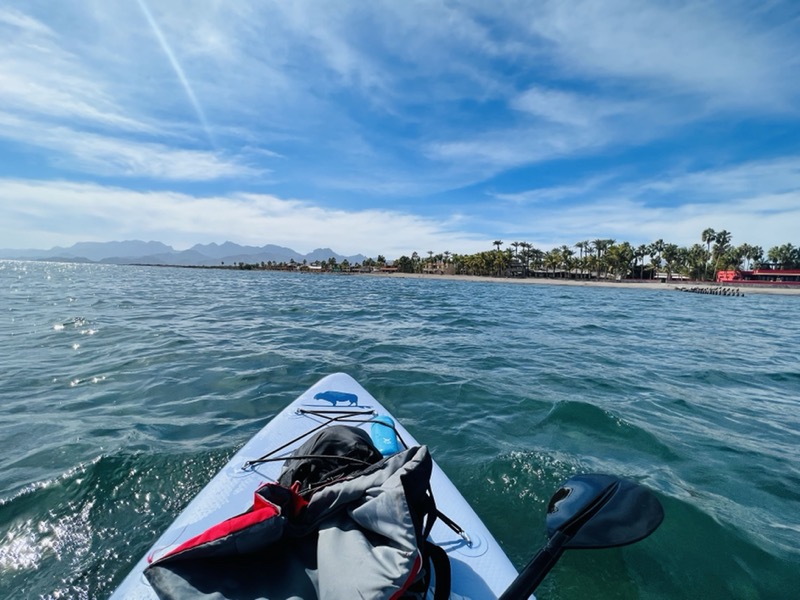 It was a windy day but I walked to the sea with Karen's paddle board and did an upwind paddle and east coast back. Watched football and made guacamole and prepared the yellowfin for dinner.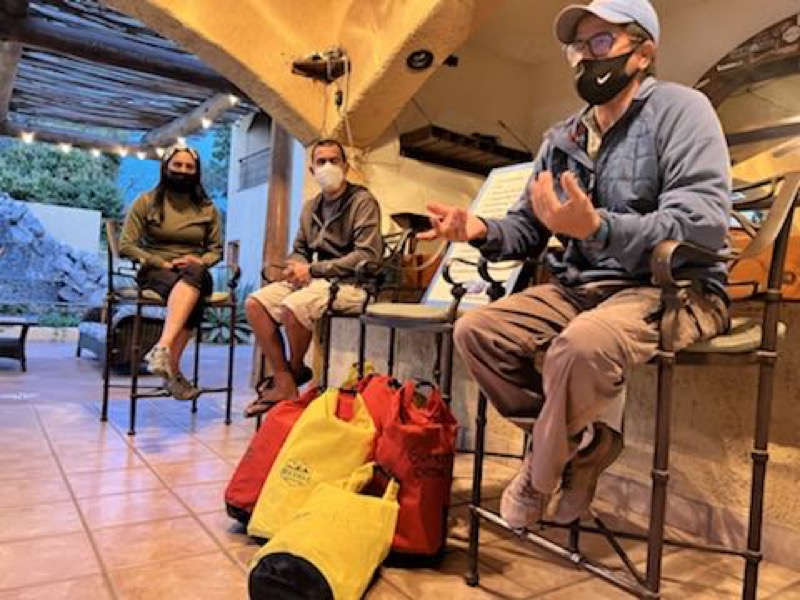 We had our pre trip briefing and received our dry bags from the company. Excited to start our adventure.