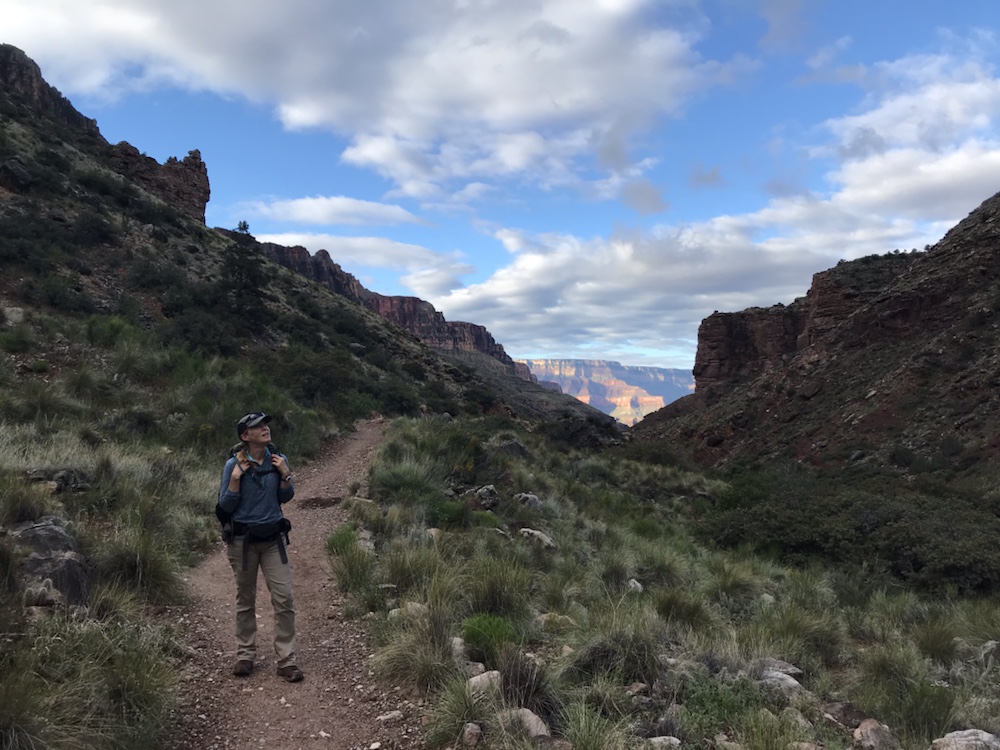 Day 3 was our planned "big day": a day hike from Cottonwood Camp up to the north rim, then to the vacated Lodge, then back down to camp. By day hike I mean we left our camping gear in camp, carrying just 10 essentials, water, and food. While the hike to the rim is about 7 miles, it is another two to get to the lodge. And a 4,000+ foot climb.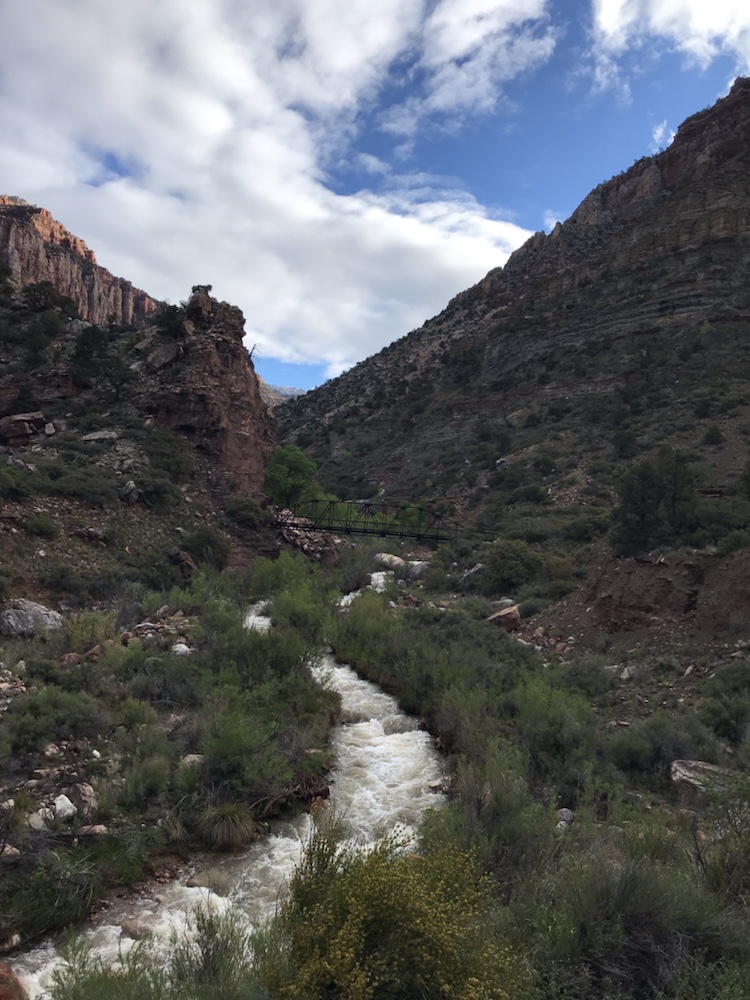 The first part of the hike sticks to Bright Angel canyon where the water was still flowing rapidly.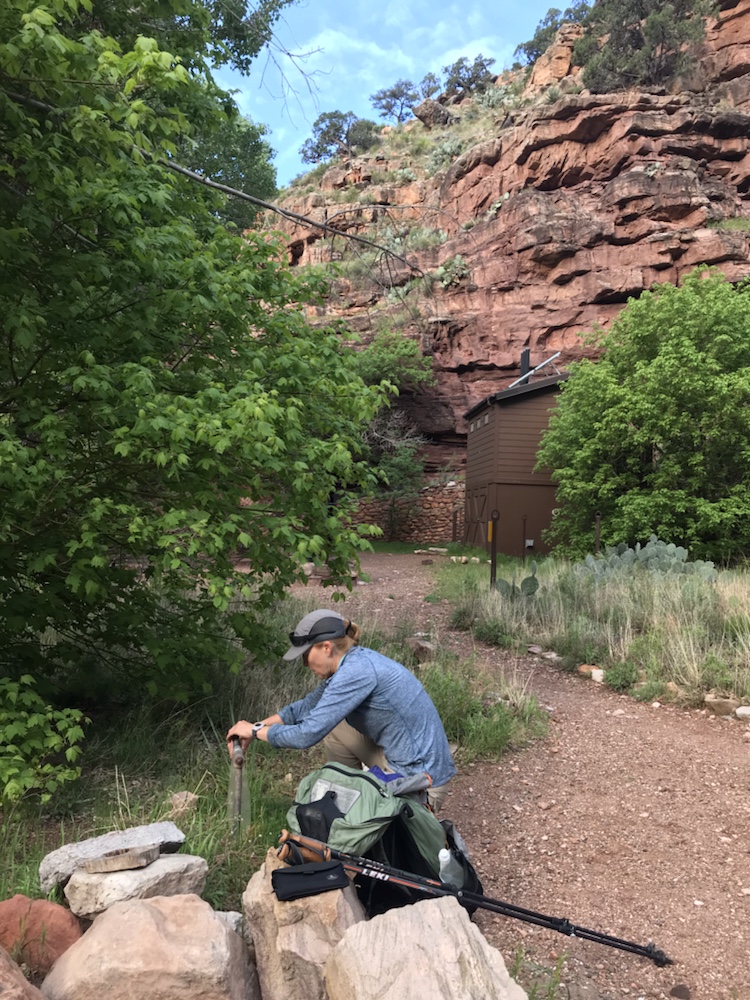 We did not need to treat any water as we had key supply points at Manzanita rest area then again up top at the Backcountry admin building.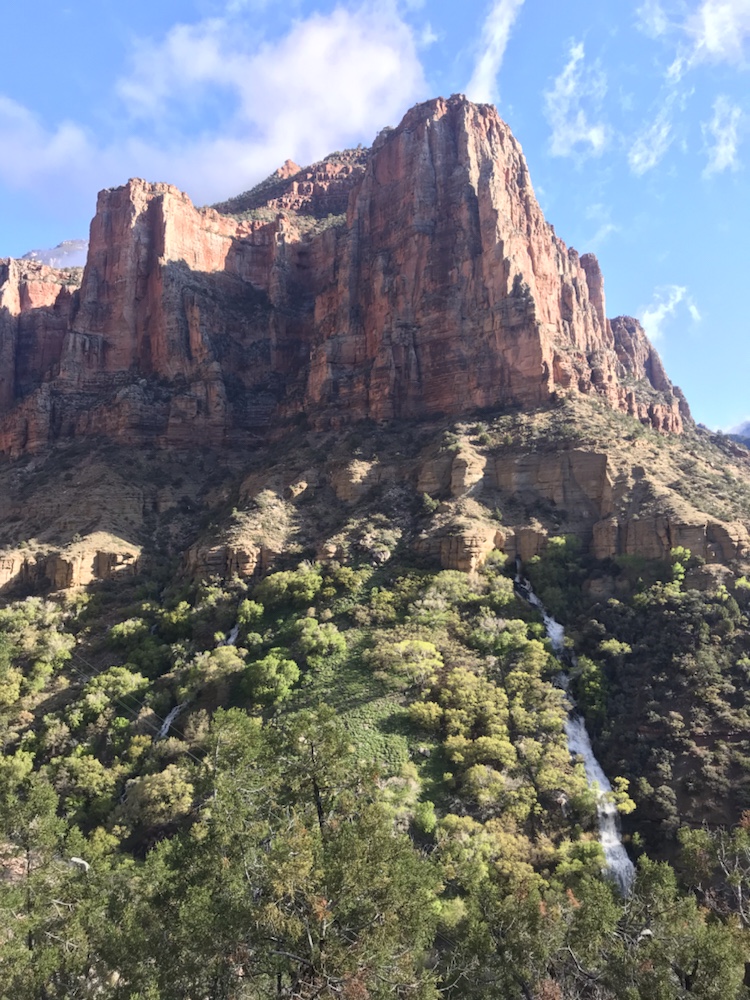 Trail takes a left turn about 4 miles in at Roaring Springs, a beautiful waterfall spring shooting out from the walls of the canyon. This picture doesn't do it justice - the left side where you see a hint of flow was more like a cascade falling through the forest.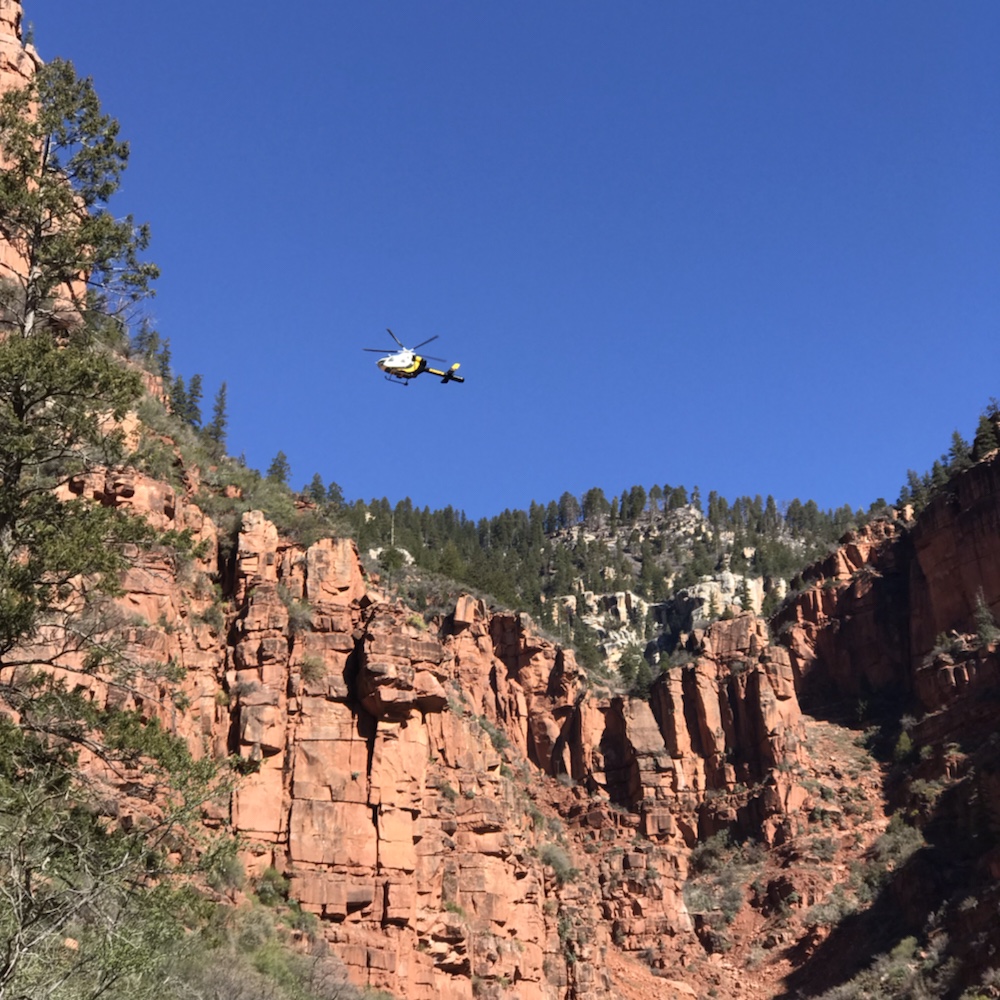 Two days before our hike the trail was closed for some blasting to work on the water pipeline from (we think) Roaring Springs up to the north rim. We lucked into seeing the NPS helicopter both drop off (morning) then pick up (afternoon) two workers doing the repair or build work. Looked like rock climbing pipefitters.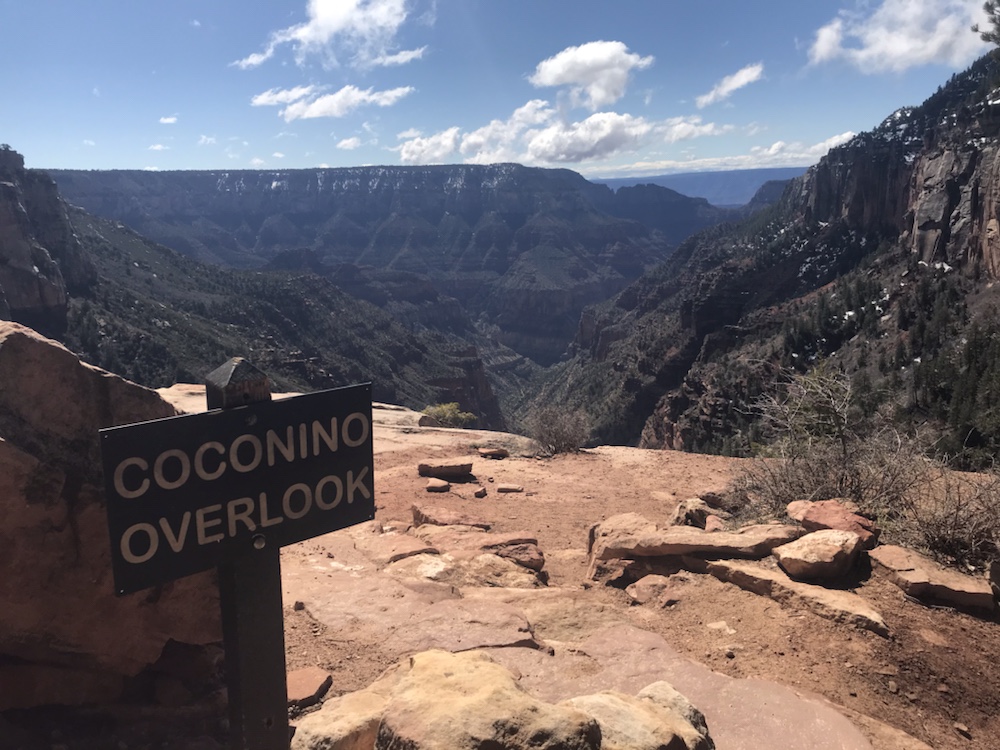 The climb was exhausting and transitioned quickly after the Cococino Overlook. Snow!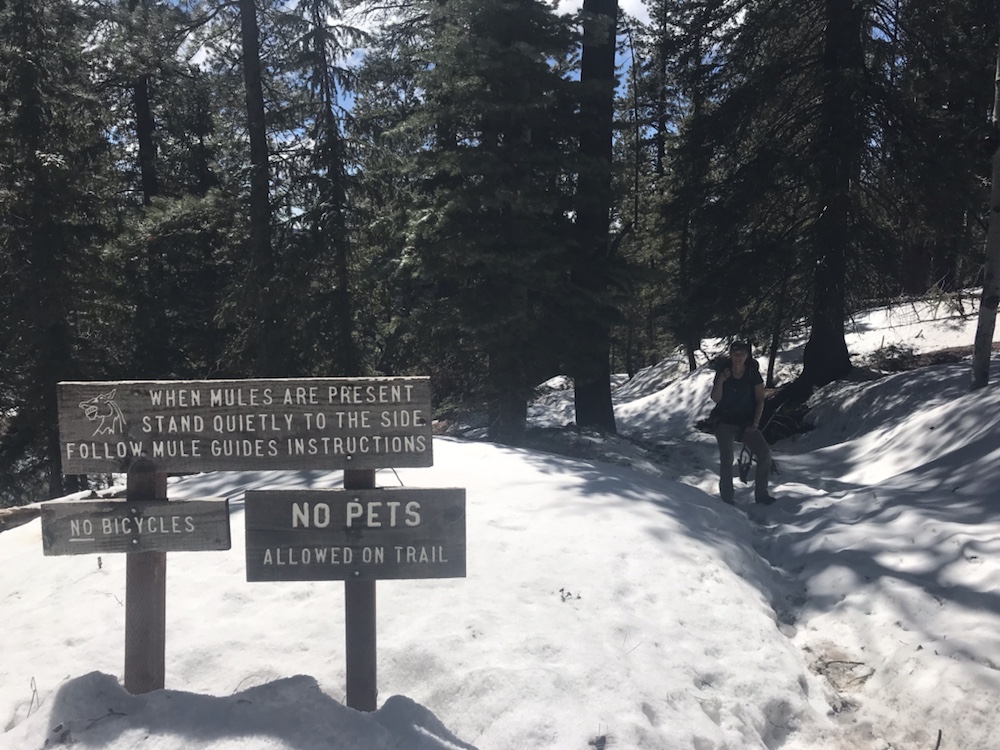 Even though there was some steep drifts to navigate, once we hit the rim the road to the lodge was plowed for some easy paved hiking.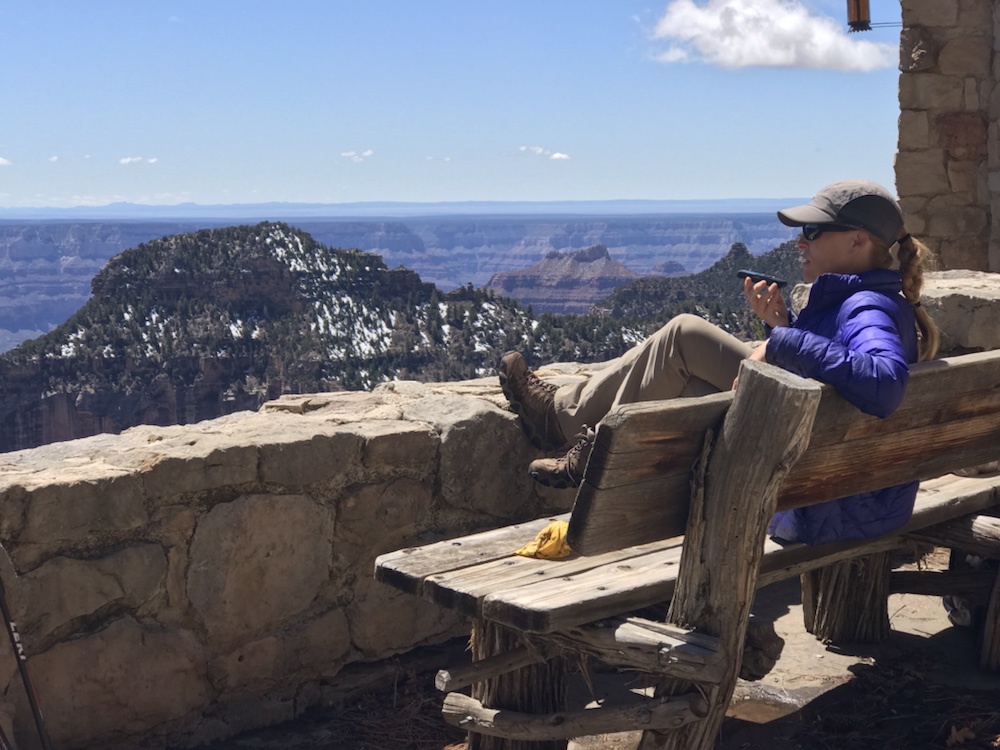 Big payoff on the lodge back porch: not a soul in sight for our hot noodle lunches.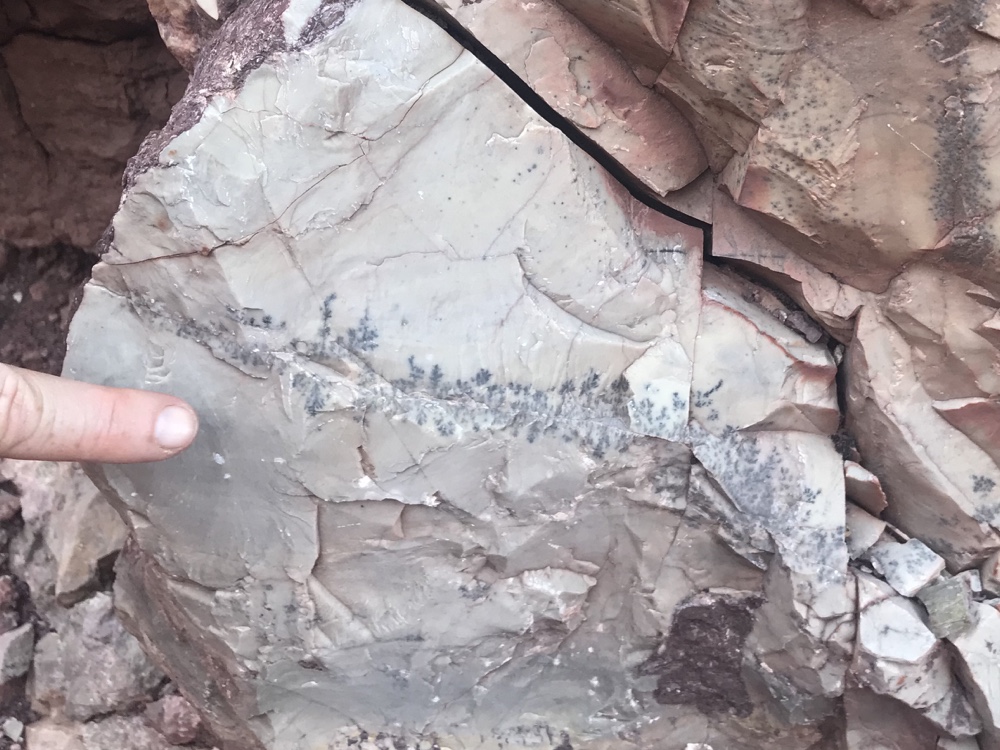 In addition to our usual rock strata exploration we did some fossil hunting. We found a fern!
I'll leave you with a nice shot facing the south rim.