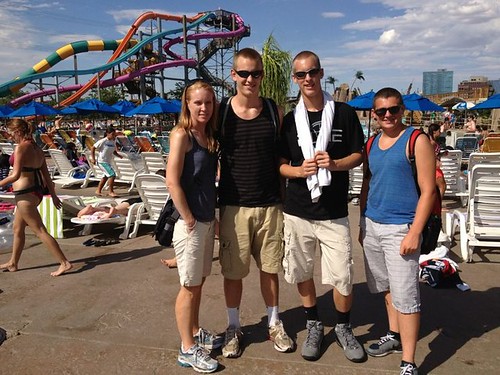 We spent the day at Elitch Gardens, a decent mid-sized amusement and water park in downtown Denver. Knowing the heat would bear down on us in the afternoon we started with the thrill rides furthest from the entrance. Very good wooden roller coaster (though it was no Beast) but the highlight was the Boomerang coaster.
We spent the early afternoon in the water park then Julie and I headed for the shade and A/C to escape the 93+ deg temps.
Everybody is packed and ready to get on our bus at 6:45am tomorrow for the drive to Cimarron. We will go through various orientation steps tomorrow and sleep in the tent city. On Wed we hit the trail.