The End of Another Football Season
The season wrapped up for both boys on Saturday with dramatic victory for one young man and a heartbreaking loss for the other.
Jacob's team faced their nemesis - a Westview team that handed them their only loss of the year earlier in the season. This team was so confident that some of the players on the other team were spotted wearing "10-0" t-shirts that some brilliant parent must have had printed before the championship game.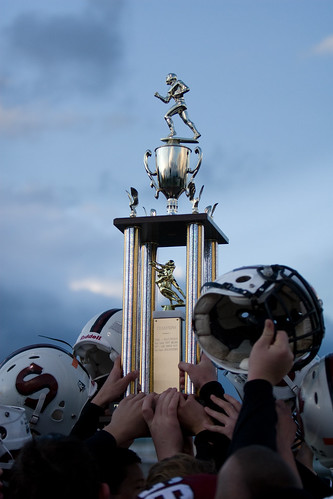 Jacob caught a TD pass late in the second half that put Sherwood up 16-7 and they never looked back, winning 48-20 in a dominant display of offense and defense that had their opponents completely demoralized by midway through the 3rd quarter. This is a great way for Jacob to finish up his youth football career - now it is on to high school ball!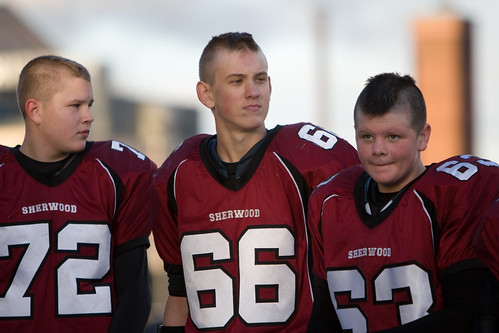 Matthew's team (that I help coach) wasn't so fortunate. We also faced our nemesis - a Lincoln team that beat us 34-12 in our first game of the season. In game with driving rain and high winds, it boiled down to a defensive showdown and was scoreless at the end of regulation. In the second overtime, the start Lincoln tailback broke free for a 13 yard touchdown run and the game (and season) were over. The team outplayed themselves and stood up to a team that thought they had an easy walk to the championship. Our defense held them to 61 total yards in the game (including the 2 overtimes) and held their heads high in defeat.