Max Michael (and family) Visits Oregon
Max Michael, game designer and publisher from Stratamax Games (also see an interview by Tom Vasel), is wrapping up a two week vacation to the Pacific northwest. We originally met at Essen 2005 and have stayed in touch via email and periodically in person as we show up at game conventions. Max and Tim Cockitt (from the UK) are helping me prepare an itinerary for touring the Bulge battlefields next spring with the family, and when I heard that Max would be bringing his family to the NW I offered our home up for a visit to Oregon.
Max and family took the train down from Seattle and we immediately drove out to the coast to tour some tide pools and just hang out on the beautiful Oregon coast.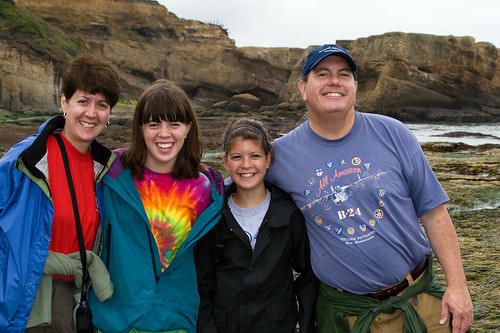 Max was kind enough to gift a copy of Wampanog, one of the new Stratamax games. This is a fun, lighter, area control game set in Massachusetts as the pilgrims arrive and interact with the Wampanog.