Not only was this the opening weekend for the NFL (my Colts and Cowboys appear to be off to a stellar start. At least the Seahawks won...), but Jacob and Matthew also began their football and soccer seasons. Jacob continued his lifetime unbeaten football streak with a dominating win over Gladstone, while Matthew had a fun jamboree-style soccer game and had a pretty good showing.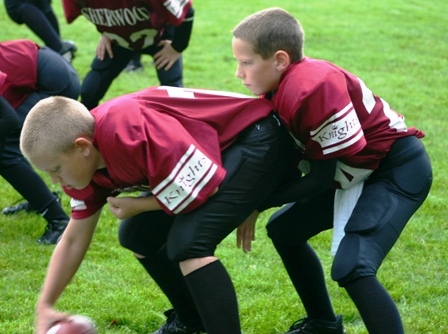 Jacob once again is playing center on the first team. Here he is working on snap practice before the game. Jacob had his best game ever defensively, including a running-back sack about 10 yards behind the line of scrimmage.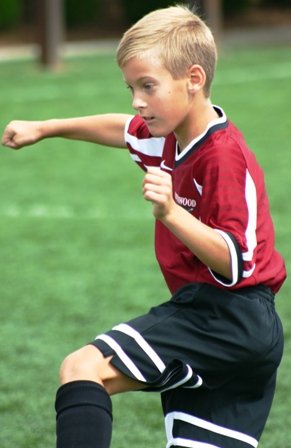 Matthew having some fun kicking around before his game.