I've had a few requests from family and friends for more pictures of the house in Salishan. We were able to spend the weekend there again, doing some more work on the house, getting estimates on flooring, and having some fun. Matthew and I played the golf course Saturday night, our first time playing there. We took advantage of their twilight rates and raced around as fast as we could, getting in 11 holes in under 2 hours. Sunday morning Jacob and I took the canoe out on Siletz Bay, taking advantage of the high tide to get a bit further towards the river. The weather was fantastic no wind and crystal-clear water. We could see Dungeness crabs running sideways (how else would they run?) away from the canoe, harbor seals, and of course amazing shore and sea birds.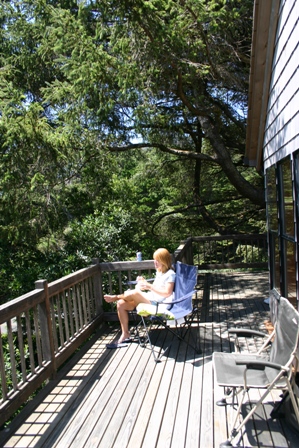 Another view of the deck. This portion has eastern exposure and overlooks the bay.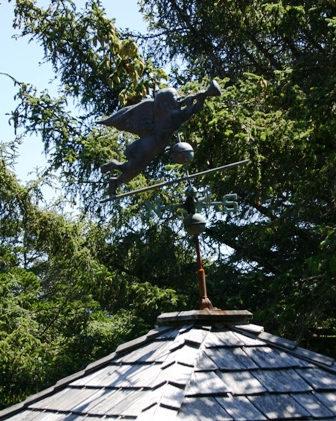 The elevator has this really cool, almost functional weathervane on it.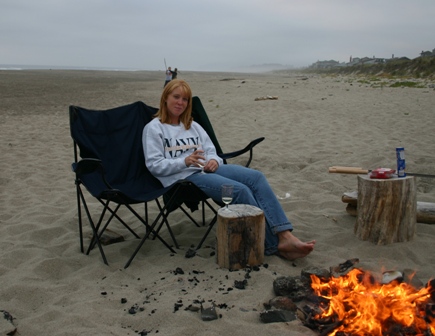 Last weekend we had a beach fire Saturday night to celebrate Matthew's 8th birthday.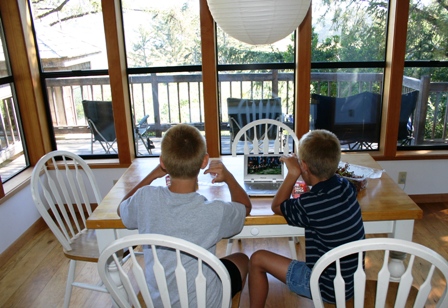 This weekend we brought up a table and chairs that my boss found for us at a garage sale. They need some work, but were a steal at $15.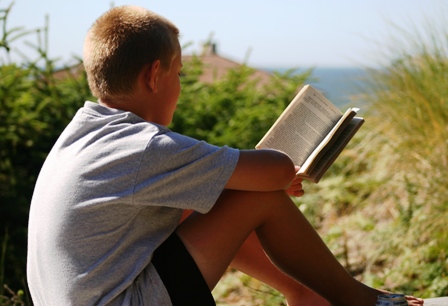 Last weekend we rented a trailer and brought up one of our beds so we'd have a place to sleep, and our picnic table to place on the western side of the house. This area gets great afternoon sunlight and offers a spectacular view of the ocean.