Julie and I are cat people. Dogs are cool, we love them, but they are way too
restrictive and high maintenance for us. So here are our cats.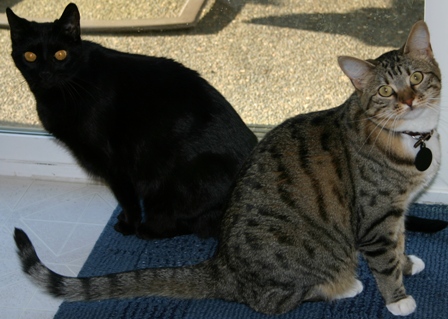 Wrigley (left) is about 13 years old. Julie and I bought her about 1 month
after getting married. Sammi is half bengal and going on 2 years old.