State Chess Tournament Results
We did pretty well at the state chess tournament - the team finished with 2.0 points out of a possible 5.0, putting us solidly in the middle of the pack. Jacob played in three of the five matches and finished with 2 points, so we are very proud of him. His two wins came at critical points - he was the last player on his team still playing in the match and needed a win to ensure either a win or tie for his team.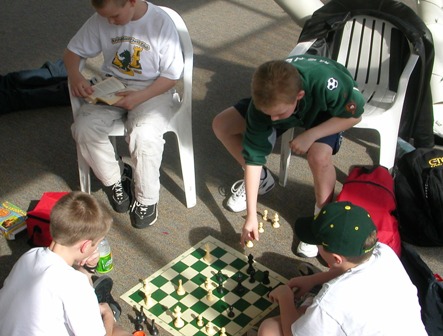 The tournament was held at the Portland World Trade Center, and we spent most of our time between matches in the covered atrium.