Photos from the Chess Tournament
If all goes well today, there will be a barrage of postings as I clear out the backlog. It was a busy week and I just didn't have time to touch up and post some photos from various events:
The chess tournament last weekend
Some informal game playing with the family
A game night we held last Wednesday
A wrestling tournament yesterday
Some more game playing this weekend
Let's get things started with the chess tournament.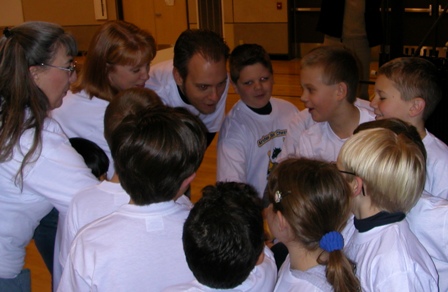 Here I am giving a pep talk to the team before our first round of matches. Julie and Laurie Hill are the other two coaches. The kids were all very nervous.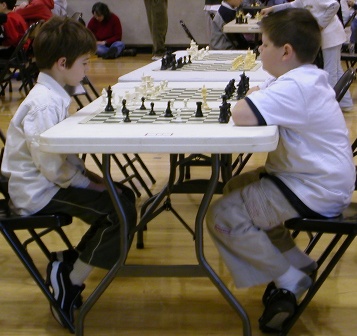 Nick Rowlands (right) stares down his opponent. Nick, one of Jacob's best friends, is a tough competitor and a very strong chess player. He and Jacob were on the team that one the bronze medal.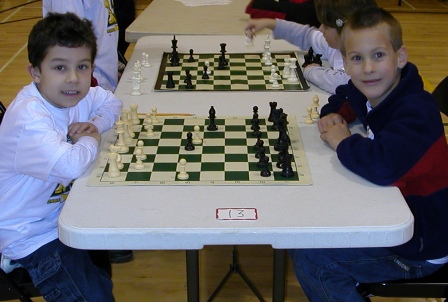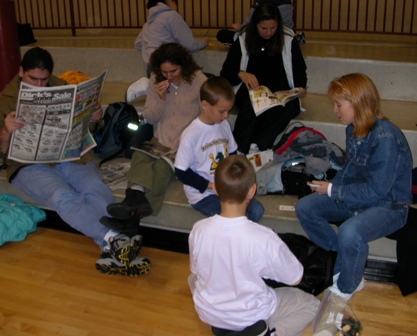 The unspoken truth about scholastic chess tournaments is that most of the time is spent waiting. And waiting. What was especially frustrating about this match was that the unrated division had to wait until the top division finished their matches, often creating a 1.5 - 2 hour gap between games.