Oregon Coast Adventure Begins
Our two weeks in the Portland area is over and we now start our Thanksgiving week on the southern Oregon coast.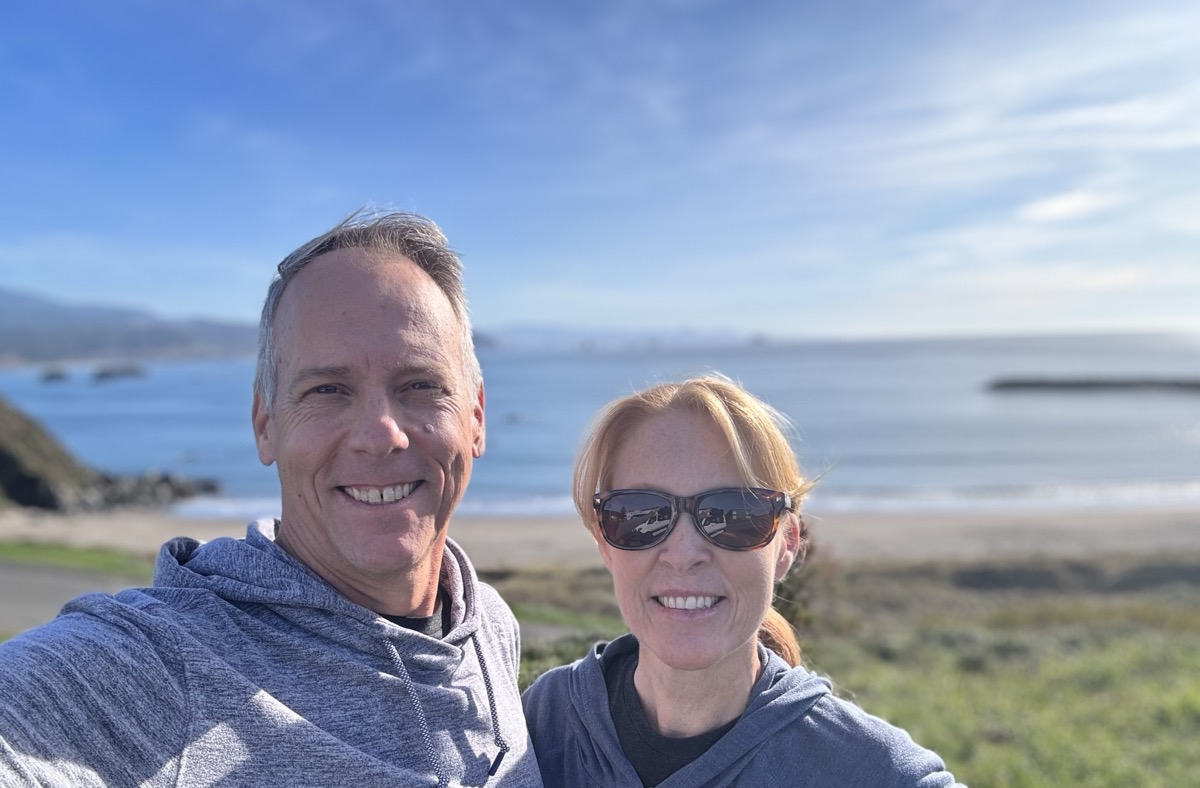 Enjoying a rest stop at Port Orford
Julie and I drove from Albany to Brookings, enjoying fall colors through the coast range and spectacular blue skies on the coast.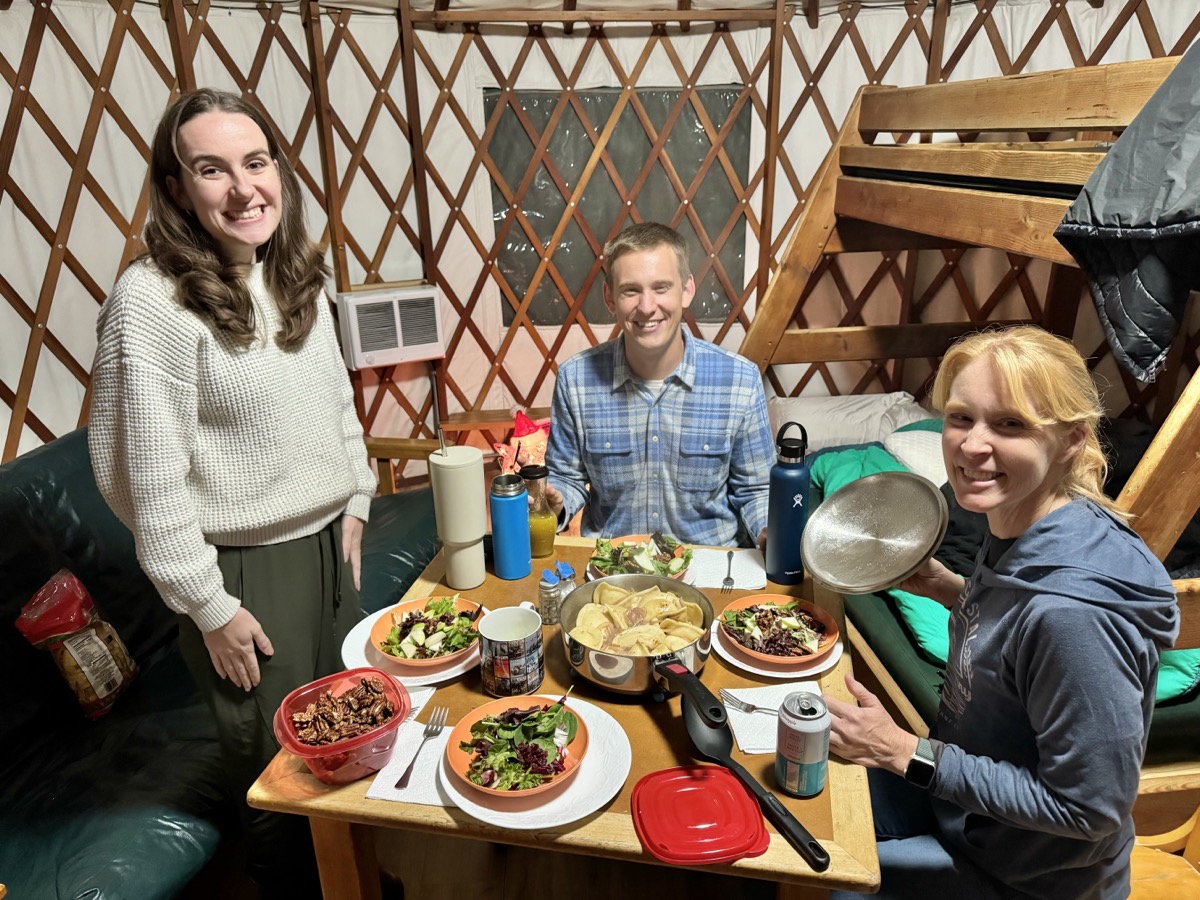 Meal in the yurt
We met up with Jacob and Kaitlin at Harris Beach State Park, where kids stayed in a yurt and we stayed in our van. After a visit to our storage unit, we are also handing off some memorabilia and photo albums.
Today our four days of golf at Bandon Dunes begins, with Jacob and I playing Pacific Dunes.