Yacht Rock Revue at Point of the Bluff
I bought tickets for this a while back, but was very unsure about how good the show would be.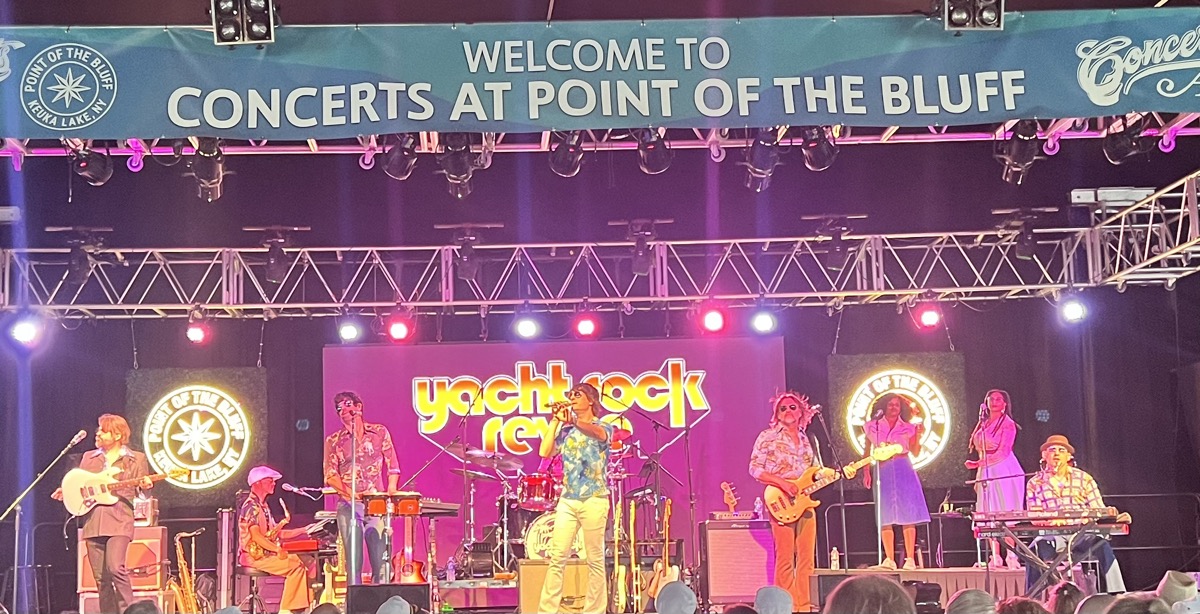 Yacht Rock Revue early in their set
Major surprise: it was amazing. It helps to like the music but even if you are a casual fan this is an amazing cover band. At least five different lead singers, a great multi-instrumentalist (sax on "Baker Street" was epic), tight rhythm section, and great harmonies. They are touring everywhere these days, sometimes with Kenny Loggins.