I didn't come up with that euphemism, but it is certainly apropos for Saturday's conditions at the PGA Championship.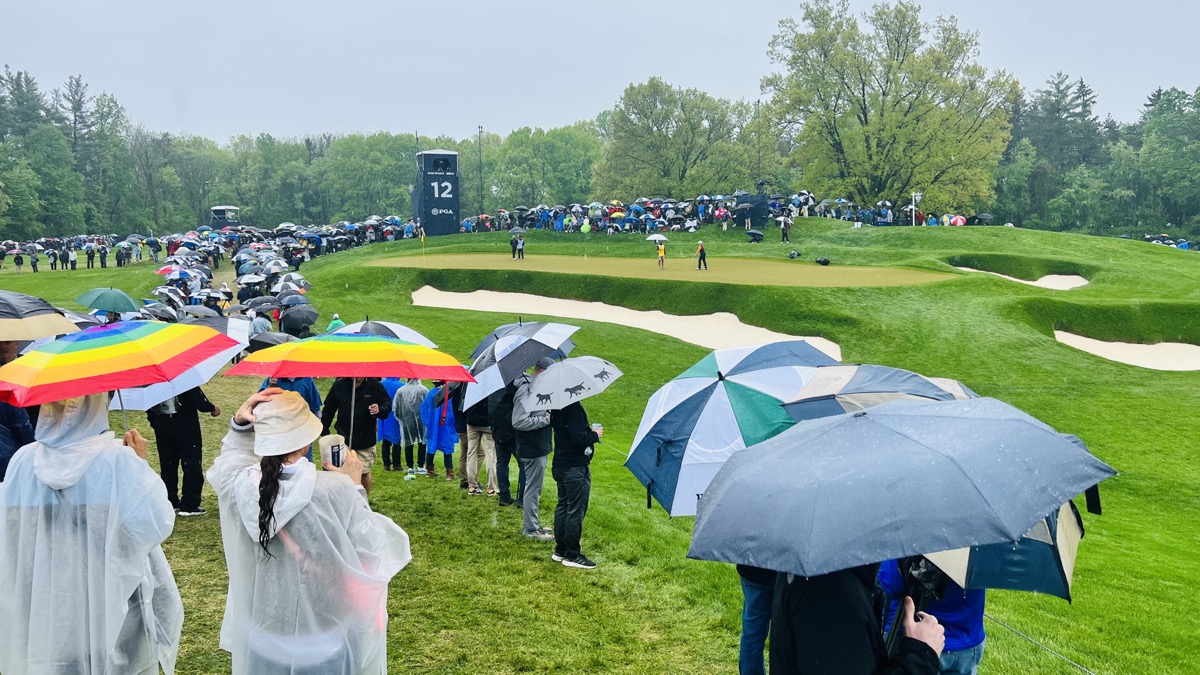 Rain at Oak Hill
Despite my distaste for crowds, I slow played my arrival on Saturday in the hopes of having less rainfall and a chance to walk 18 with one of the leading groups. So I hung out in the van all morning, and arrived at parking around 1pm.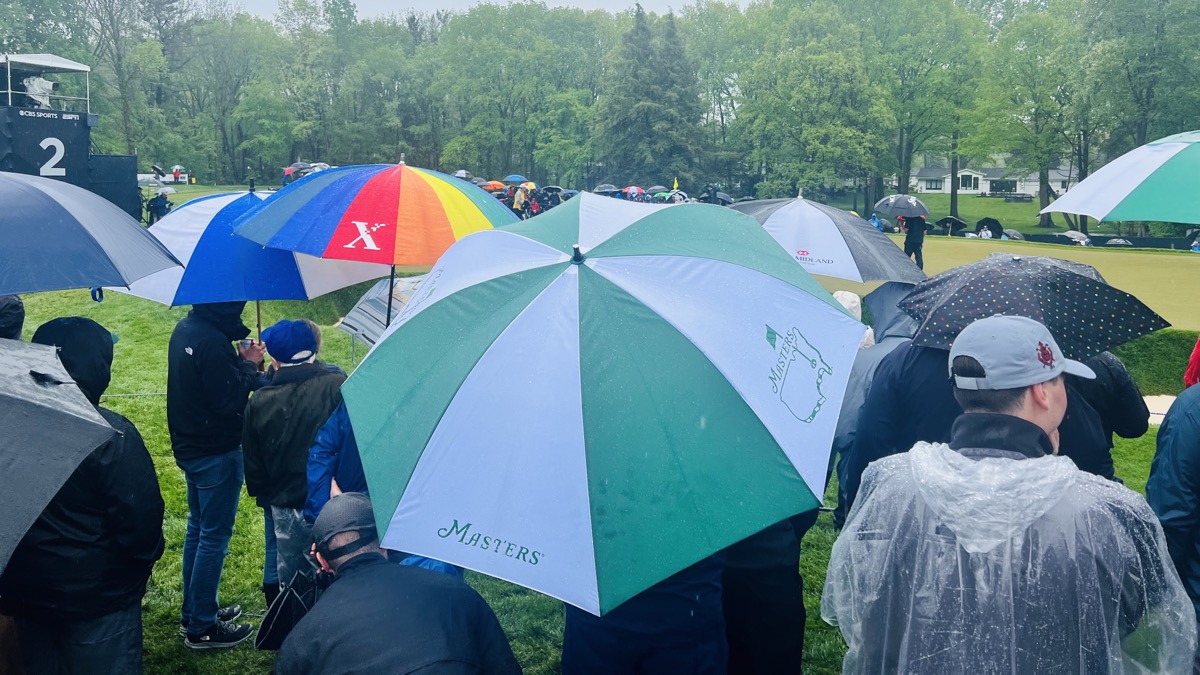 Can you see through these umbrellas?
The crowds, while almost certainly smaller than if we hadn't seen an inch of rain, were almost impossible navigate because of the umbrellas. This is probably my snarky Oregonian coming out but: come on folks! Wear some good rain gear and leave the umbrellas at home! Between crouching to try to see through the umbrellas and getting poked in the face several times by careless patrons, I had my fill after about four holes.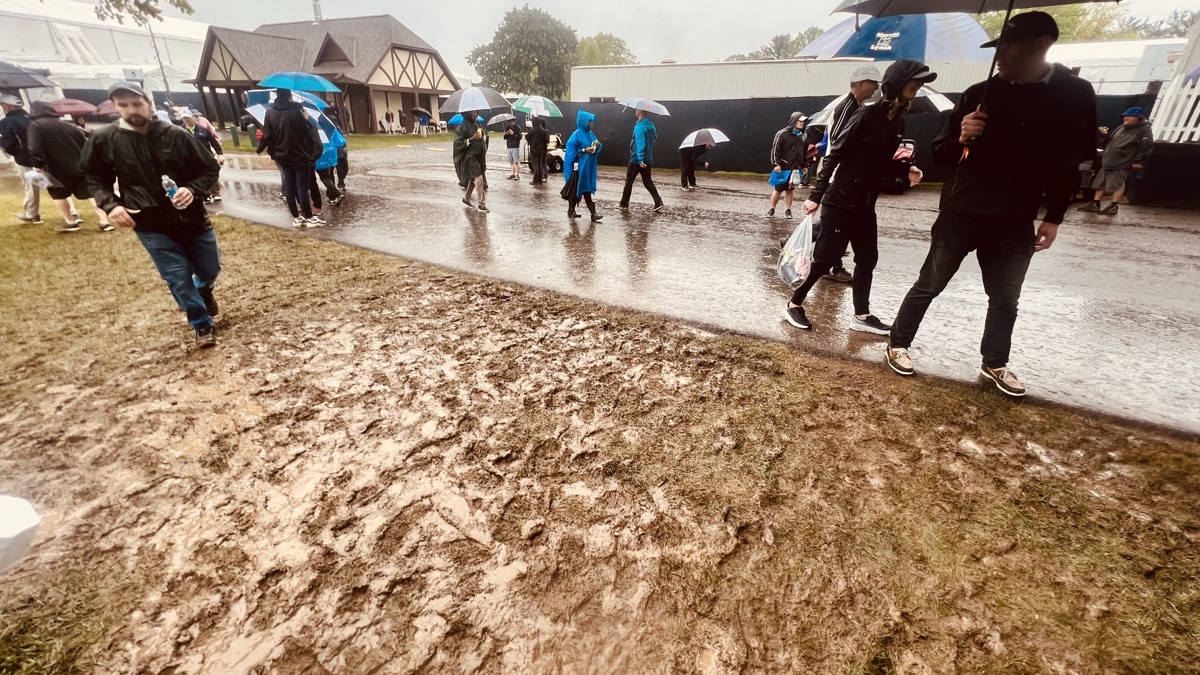 Slippery slopes
The course proper is handling the rainfall exceptionally well; the spectator areas not so much. There are some amazing prominent hill locations for viewing several holes (such as the hill by number 2 green and hole 3), but the muddy slopes were treacherous and I saw several folks fall and slide. These muddy areas are likely to linger around all Sunday, so after discussing with Julie she decided to stay home. I'll attend early to follow some of the initial groups and get a good walk in, then head home to watch the final action on TV.