This is as much for my own memory and research purposes. What kind of bikes did we have? How much do they cost?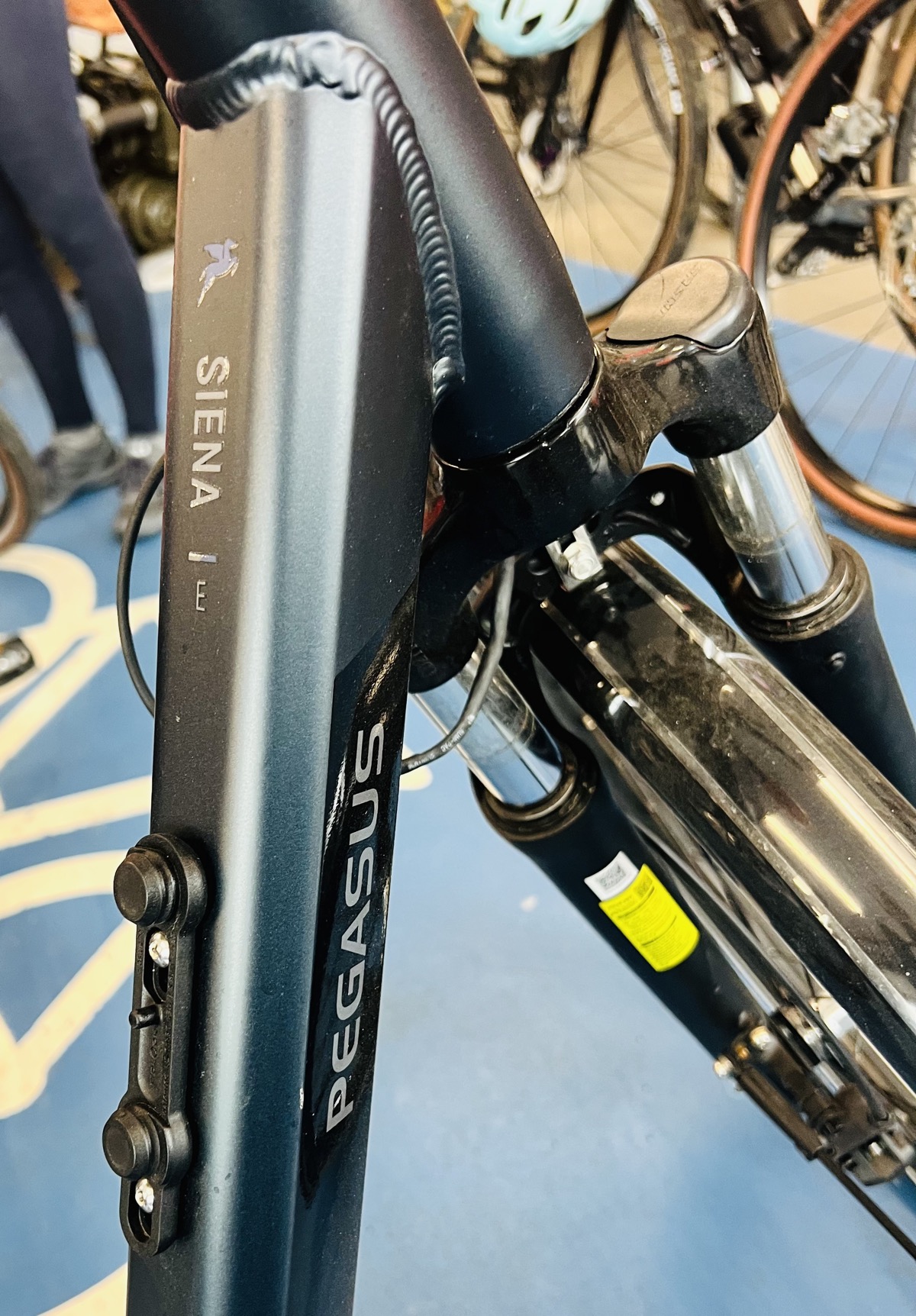 Product label on bike frame
The bikes were nearly new Pegasus Siena belt drive and disc brake e-Bikes. Looks like the retail price is about €3,000. They were equipped with well worn paneers that held nearly all the gear we brought with us to Europe, minus our actual backpacks. The pedal assist function had four modes: eco, tour, sport, turbo. I lived mostly in tour mode while Julie likely spent most of her time in eco mode. When restarting at a traffic stop or climbing over a bridge or dike we would often boost up to sport or turbo.
GPS and bike computer
I was impressed with the GPS unit, a Sigma Rox 12.0. The owner of Holland Bike Tours told us he tested a range of units and chose this over the Garmin options because they are better at navigation whereas the Garmins have more fitness tracking feature. He likes how this unit will quickly recalculate a route to get you back on track to the designated tour without having to backtrack. We appreciated that too!
We did as the Dutch do and did not wear helmets. I'm still not sure that was the right call, but after talking to the other couple on the same tour I think we'd have to lug our own helmets with us to guarantee a good fit. I have a weirdly shaped head; so did the other gentleman and he ditched his after the first day.