Today we took our niece to a fun paddle into Turkey Creek Sanctuary.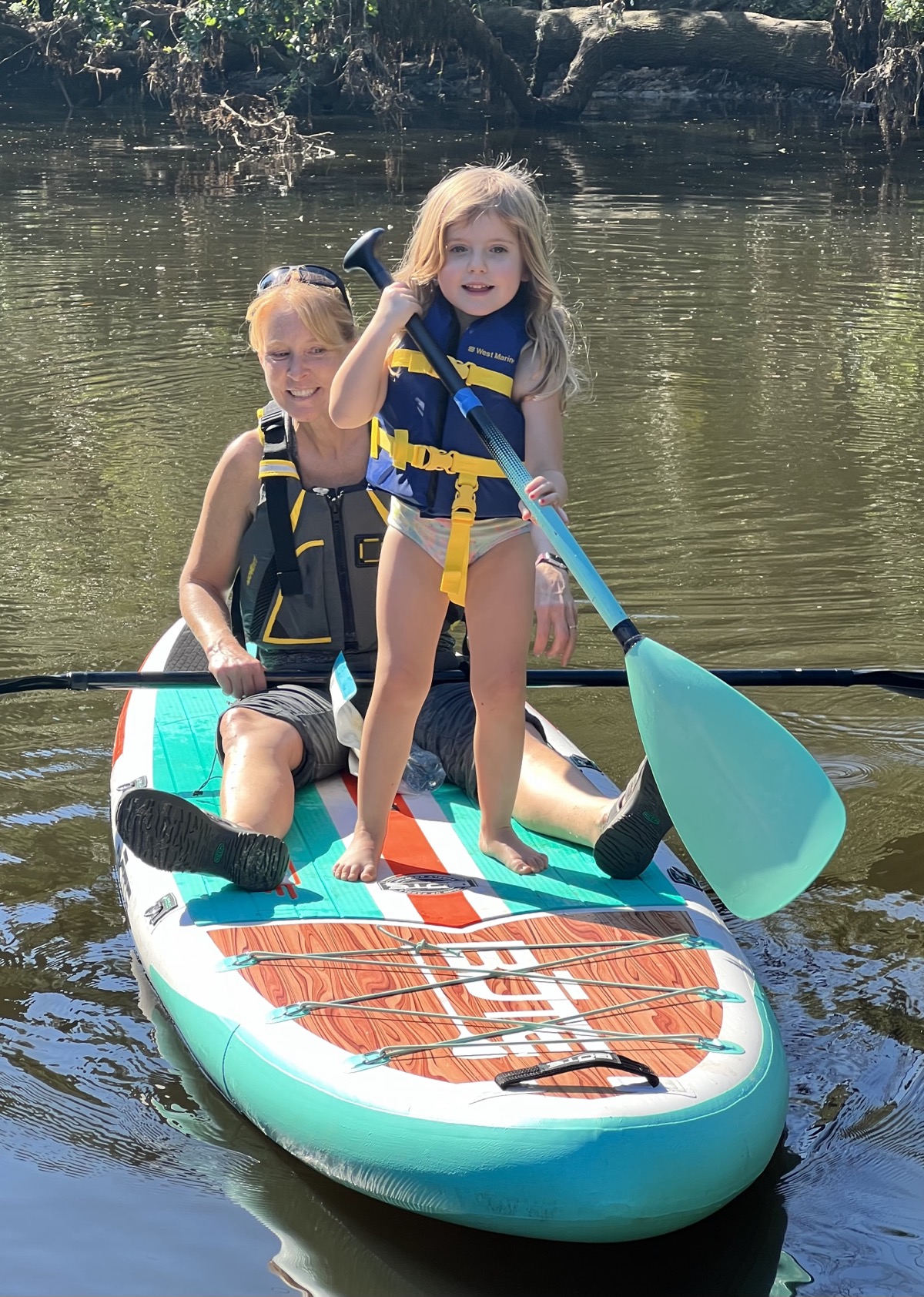 Julie and Harper going for a paddle
This is why we got our inflatable SUPs earlier this year. We should be able to keep them inflated here most of the winter, and there are so many areas to explore.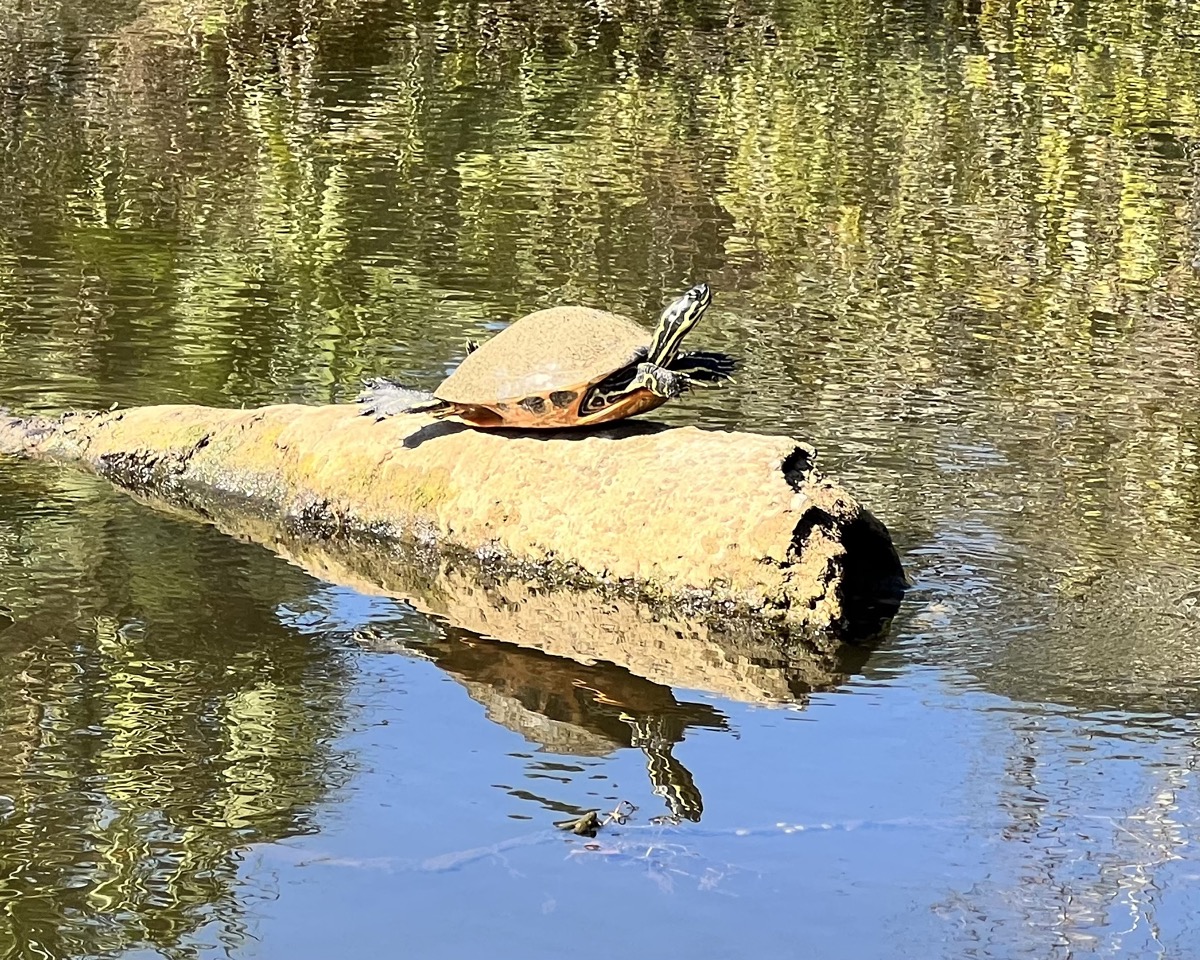 Turtle sunbathing
We were hoping to see gators or manatees, but alas there were none. We did see many turtles, a juvenile green heron, and (a first for us this far north) a very big iguana climbing down a palm tree.