We started our 8+ hour of driving per day final stretch from Arizona to Florida this morning, but slipped in a visit to Kartchner Caverns near Tucson.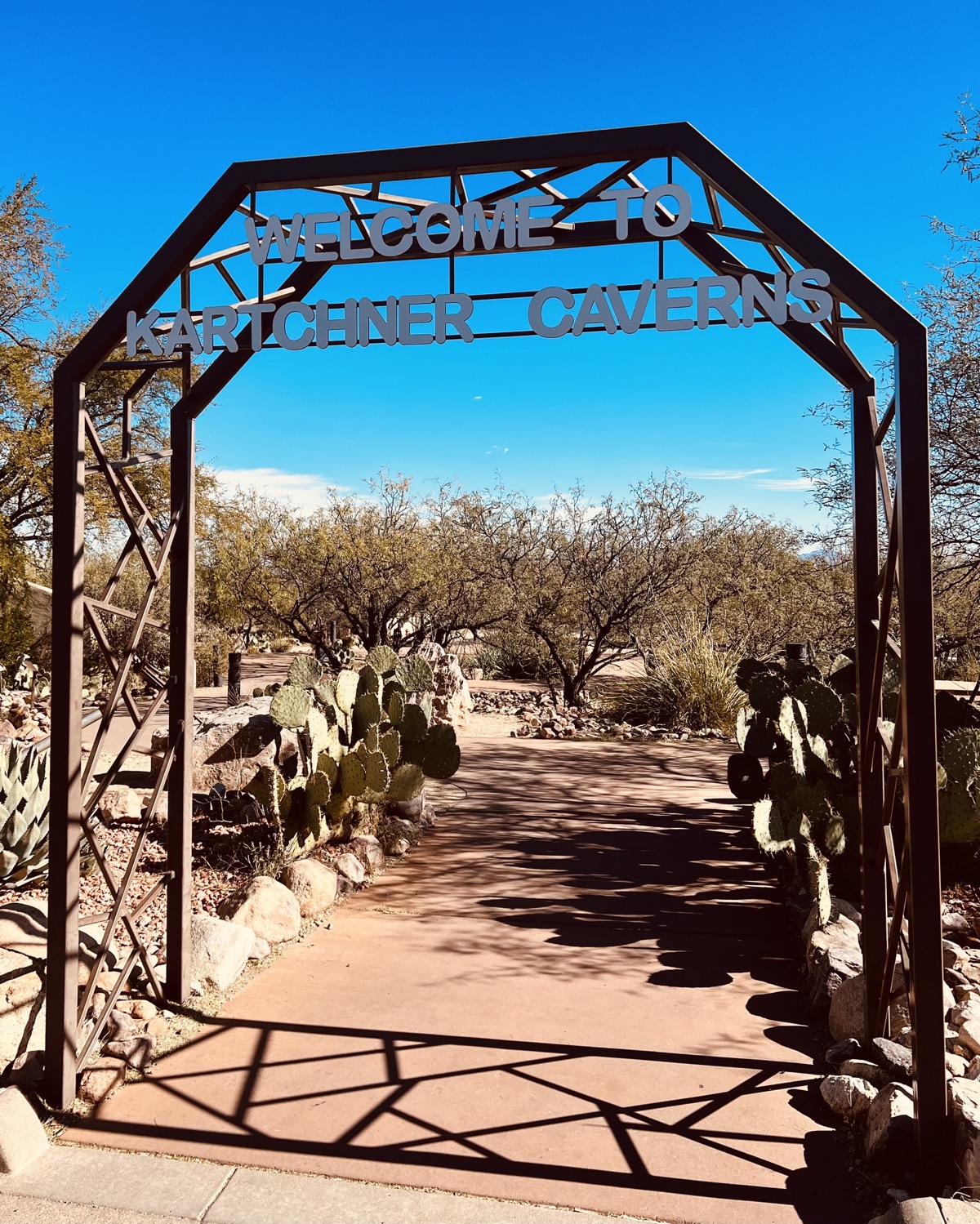 Kartchner Caverns entry
This is the only photo you'll get! We had to leave everything but ourselves and our clothes behind, which meant locking our phones in a locker (they are our car keys so, …).
Kartchner is different from every other cave I've been in (at least 10 in my lifetime): it was over 70 deg F, and nearly 100% relative humidity. The cave was dripping with change.
We saw some similar features as our recent visit to Lehman Caves, such as cave shields, popcorn, and soda straws. We did the Big Room tour, and the tour guide was outstanding. Knowledgeable, but not focused on showing it off. The Big Room is only open half the year, to allow for a colony of bats to live there from March through October.