We are enjoying a large but not too large family gathering in Napa.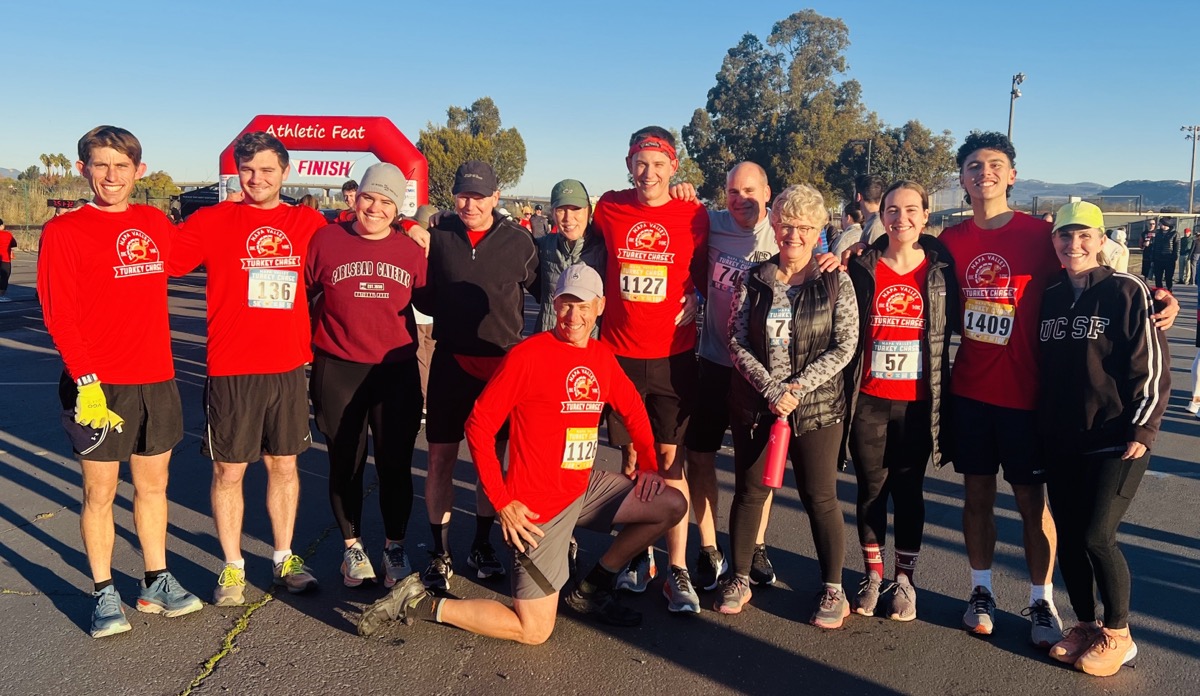 The crew at the Napa Turkey Chase
Our day started with the Napa Turkey Chase. Jacob and I ran the 10k faster than expected, while Julie and Kaitlin had a chill walk for the 5k.
I've got two cocktails designed for the day: Red Nose Punch (lighter short punch) and the bold and brutal Highwayman.
I'm thankful for so many things. I'm thankful you are reading this. I'm grateful that I have the time and resources to roam around spending so much quality time with friends and family. Thankful that Jacob and Matthew are settled in and enjoying their careers and love their partners. And mostly I'm thankful to have Julie with me on this wild adventure called life.