Golf at Poppy Ridge in Livermore CA
Jacob and I played our new favorite course today, the Rees Jones designed Poppy Ridge Course well inland from the east bay of San Francisco.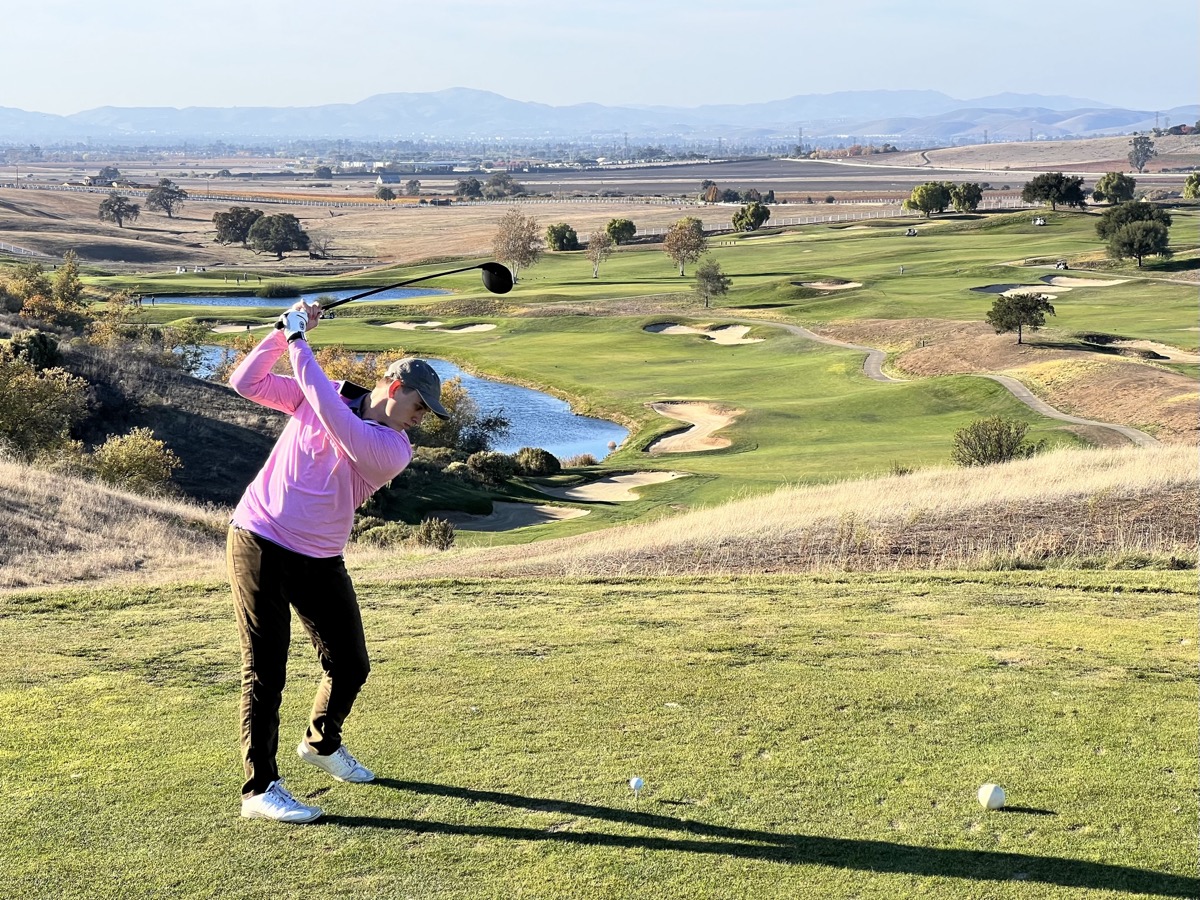 Jacob teeing off one of the many elevated tees
Jacob and I carried and walked and we are glad we did, but Oh My. Roughly 9 miles of walking and lots of up and down. Every hole seemed to have us climbing up to a higher elevated tee only to descend back to the valley floor and repeat.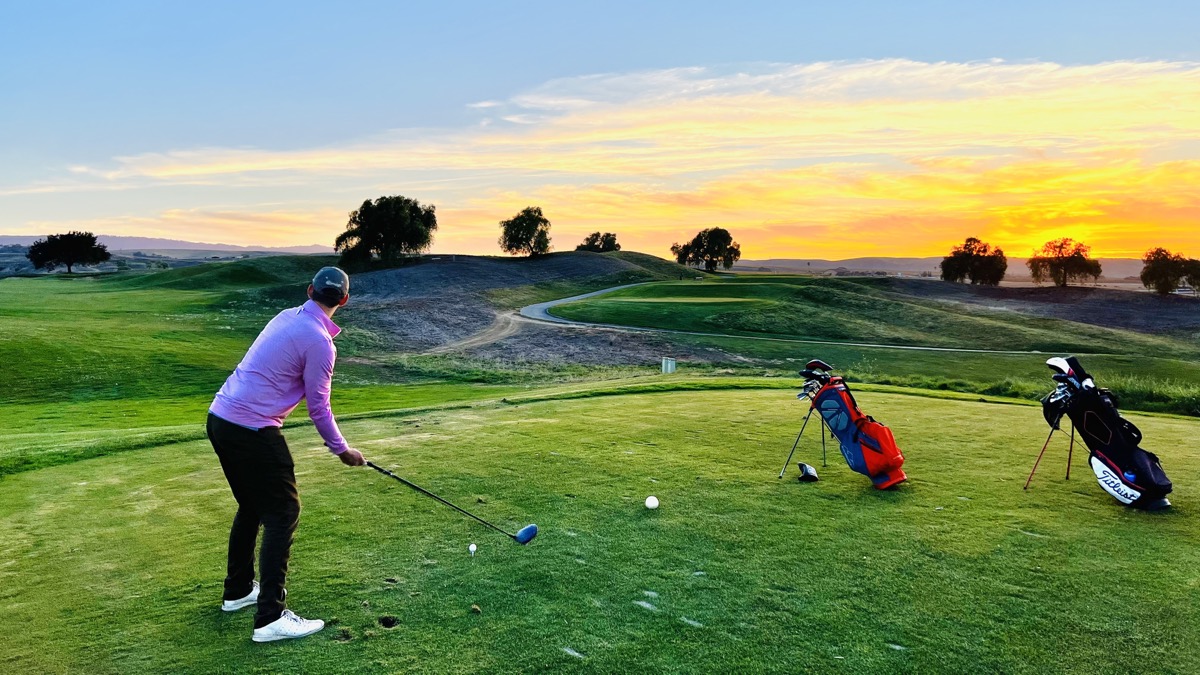 We played into the deep twilight
The visual appeal was off the charts good. Fairways weren't always in good shape but the greens were contoured, challenging, and consistently well rolling.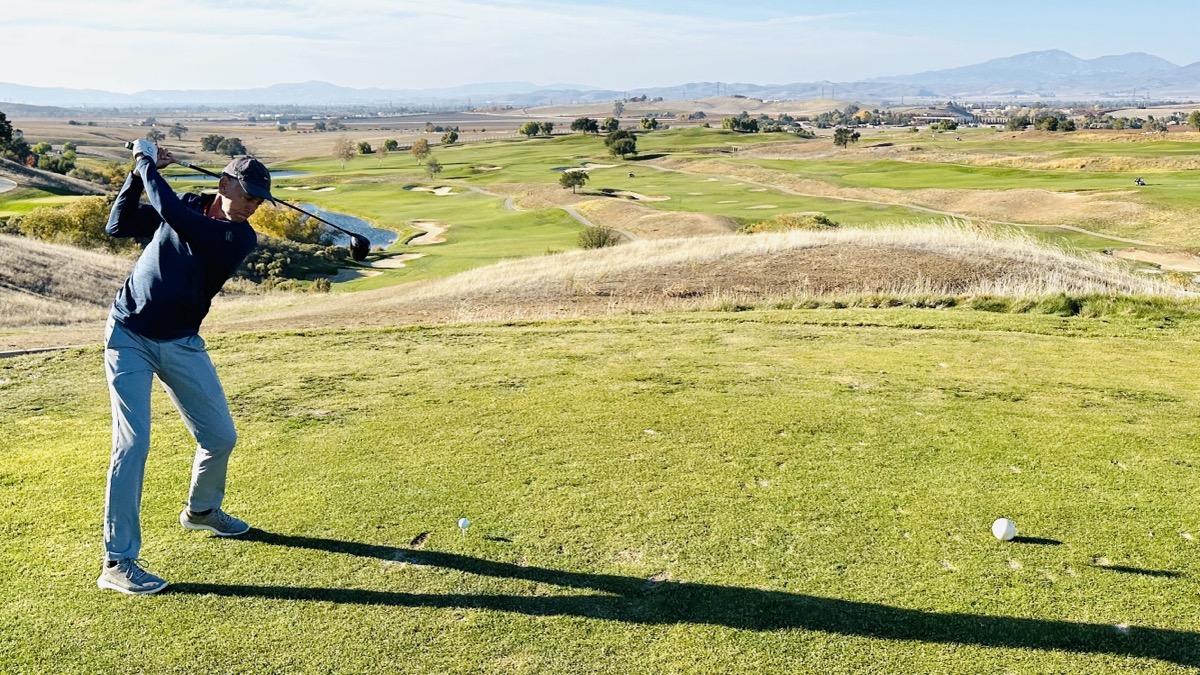 Overextended on a drive again
I started slow but started making some ridiculous putts, holing at least four from outside twenty feet. There's still a nine that we didn't play! Cannot wait to return.