Golf at Rochelle Ranch WY
Julie and I golfed at Rochelle Ranch Golf Club, an excellent muni in Rawlings WY.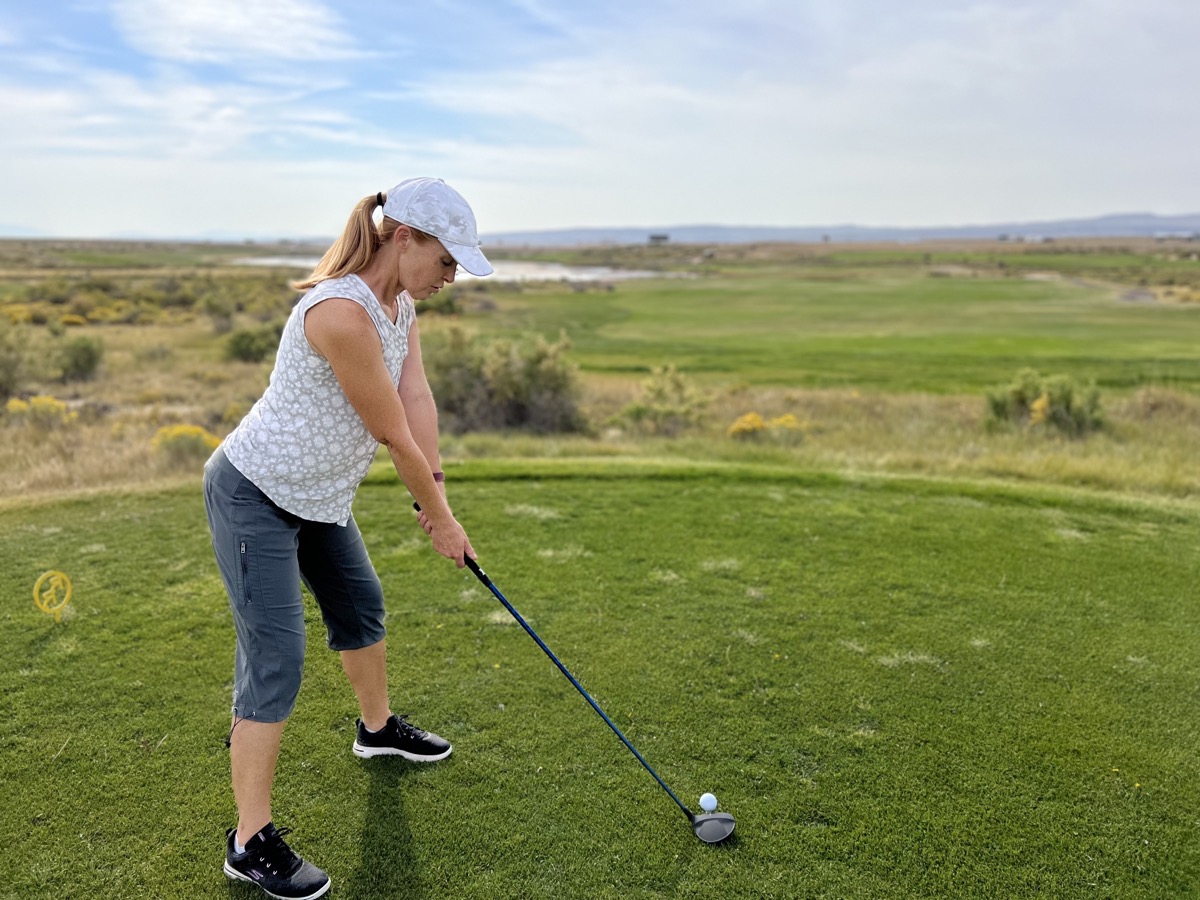 Julie tees off
It was a big day for Julie as she "promoted" herself to 75 yards by breaking 36 at 50 yards. The course was quiet so she was able to swing the driver several times for some extra practice.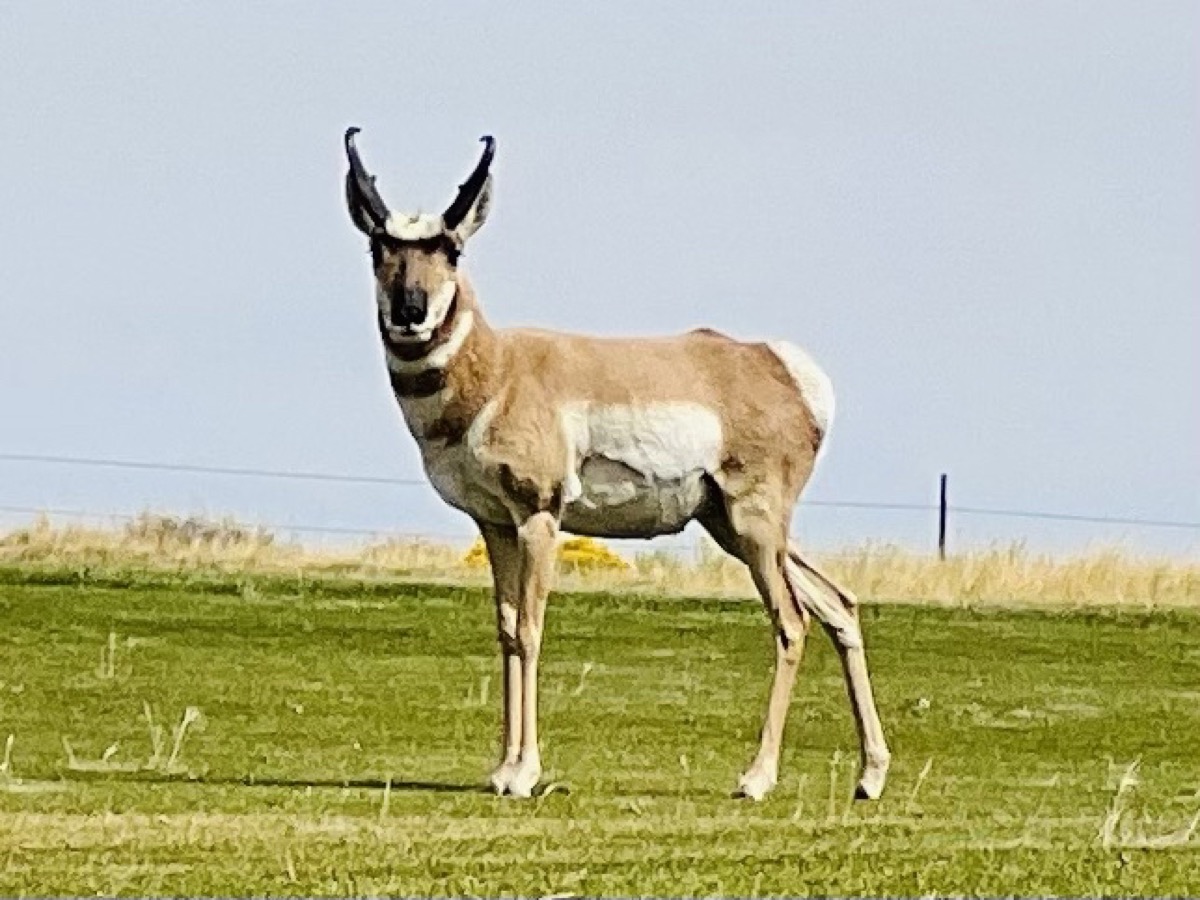 Pronghorn in the fairway
I had a great day. Besides seeing this beautiful pronghorn in the middle of a fairway on the back 9, I shot a 40/36. I think that's my first even par on 9 holes. Maybe 18 will come soon.
The course is a beautiful prairie land course with average greens; not much contour and in ok shape. The layout, scenery, and routing will bring me back.