NY to OR Tesla Driving Report
We are in Salem Oregon, having nearly completed our 3,000 mile drive from NY in our Tesla Model Y.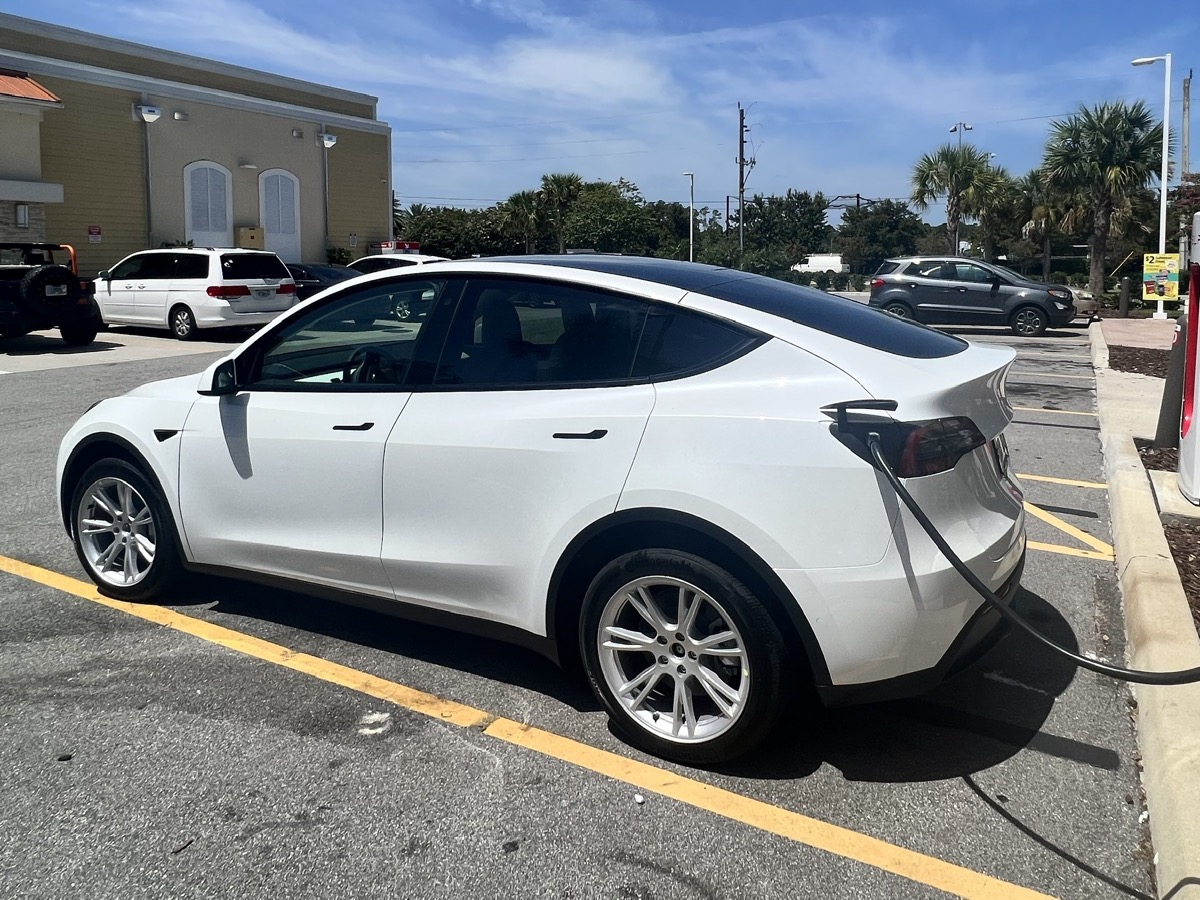 Tesla at Supercharger
Charging has been easy and without incident. We intentionally planned the trip where most nights could be spent at destination chargers, which give us 30-40 miles per hour of charge. The Supercharger network is outstanding as long as you stay near major freeways and cities. Our stops at superchargers were typically less than 30 minutes.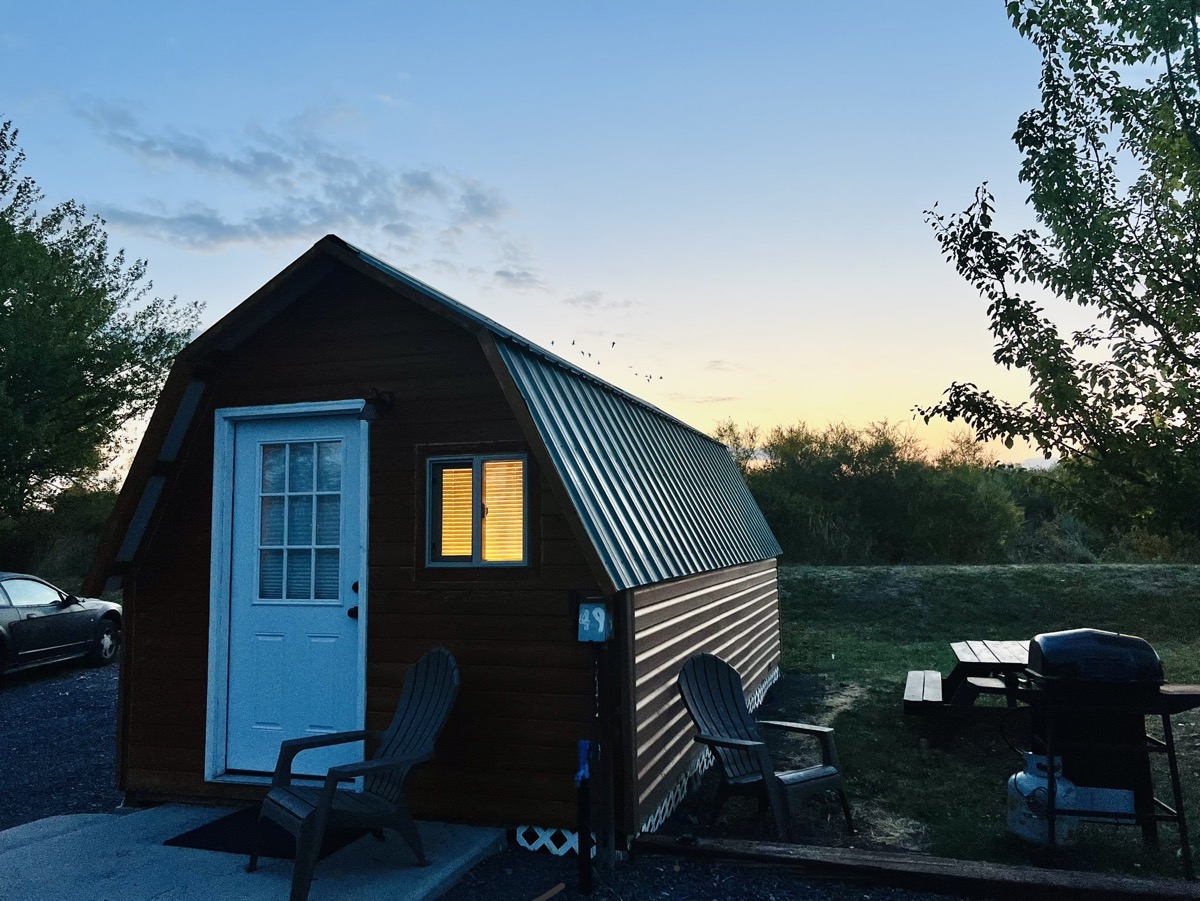 Cabin where we slept for overnight charging
Julie's research informed us that some campgrounds are allowing charging at their 50 amp RV plug-ins. She bought a 50a NEMA 14-50 adapter and we found two different campgrounds with cabins where we could park and charge overnight. One of the cabins was nice and clean, the other not so much.
Right now I'm staying with a friend who has a level 2 charger for his EV that he drives just a few times per week. Even though I'm taking some longer drives down to Monmouth and Eugene, I'm mostly able to rely on charging at his home.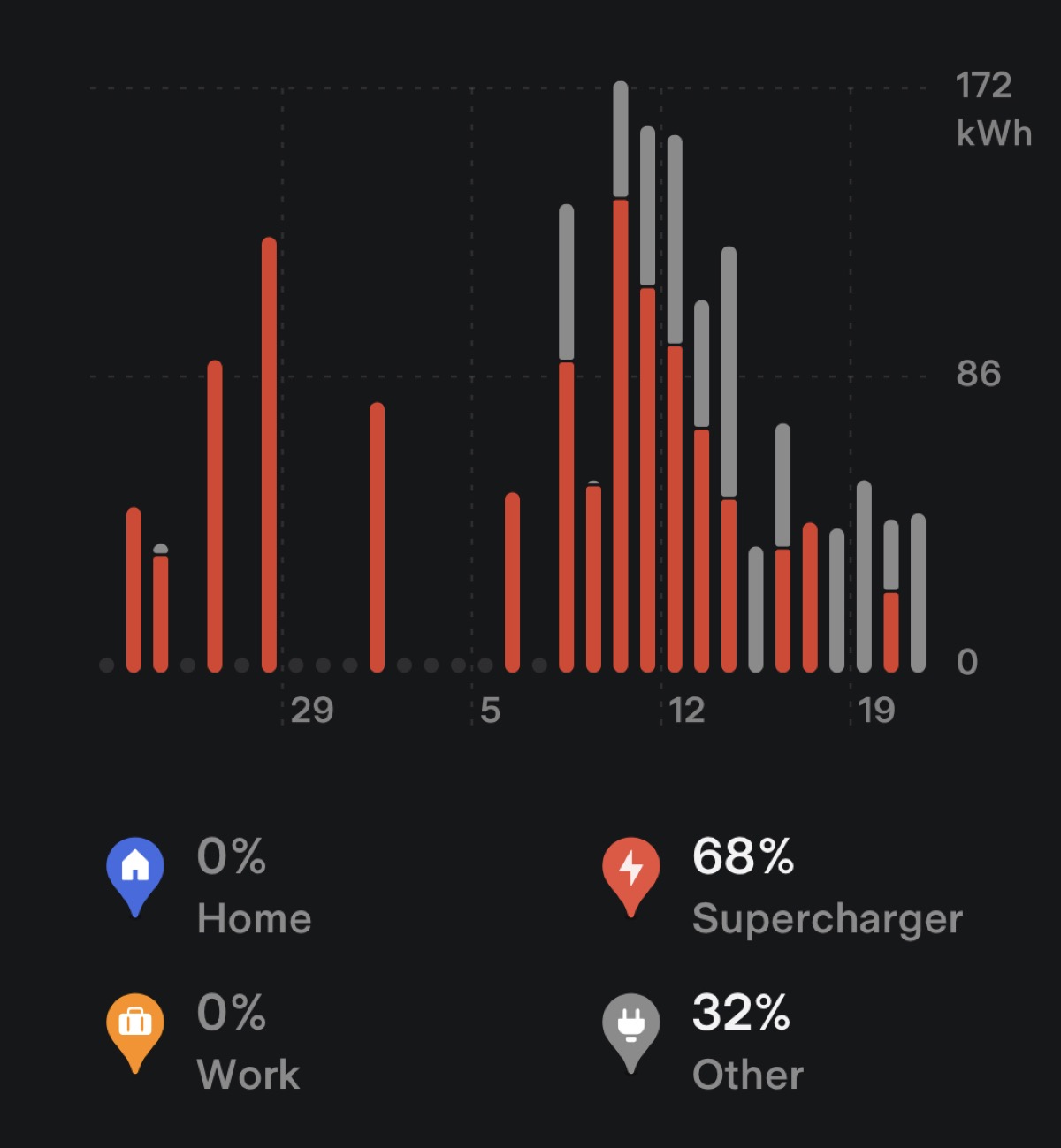 Charging stats
Our charge stats reflect this. We are pivoting away from mostly supercharging (bad for battery) to mostly slower charging.