Julie and I traveled up to CMAC Friday night to see Caamp and the Lumineers.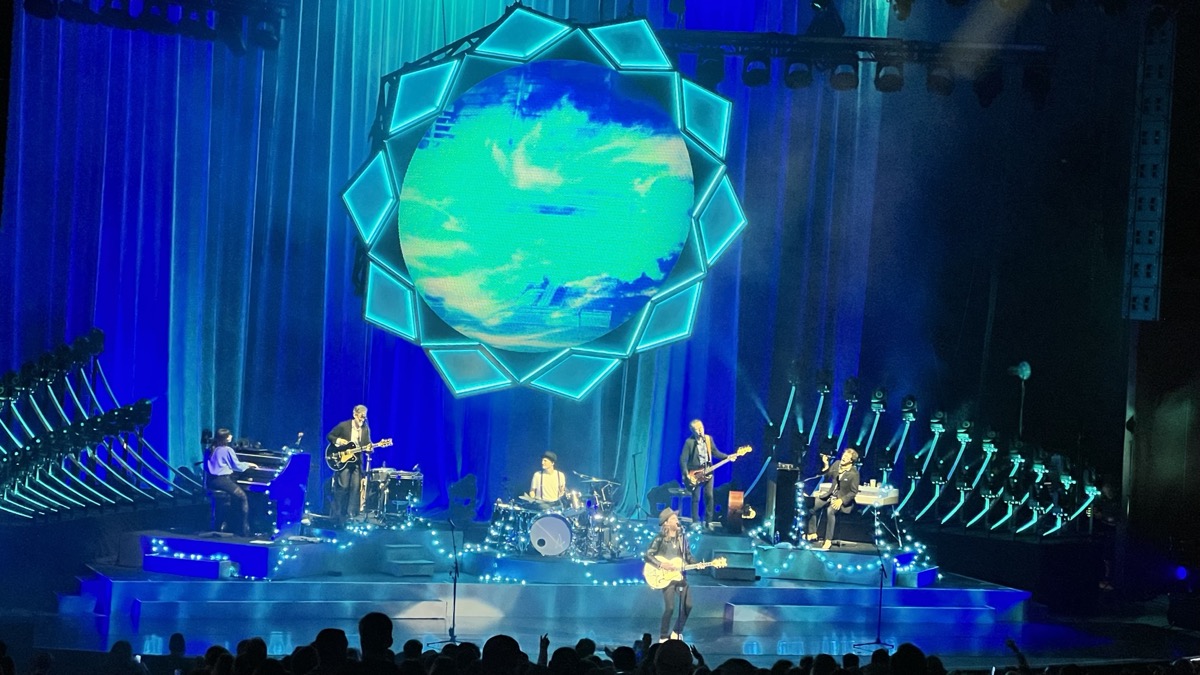 Lumineers on stage
This was an automatic attend for super-fan Julie, and I was happy to come along for the ride. Julie has, shall we say, a limited rotation of music in her listening repertoire. Heavy in that rotation are the Lumineers.
I focused on their newest album BRIGHTSIDE as I prepared for the show, and l think this is my favorite. It feels more rock to me, reminding me a bit of The Killers. Also started learning how to play "Cleopatra" on the guitar. Familiarity heightens enjoyment, and I loved the concert. So much fun. Julie did too.