Julie and I played 9 holes today, maybe the second time she's played and kept score.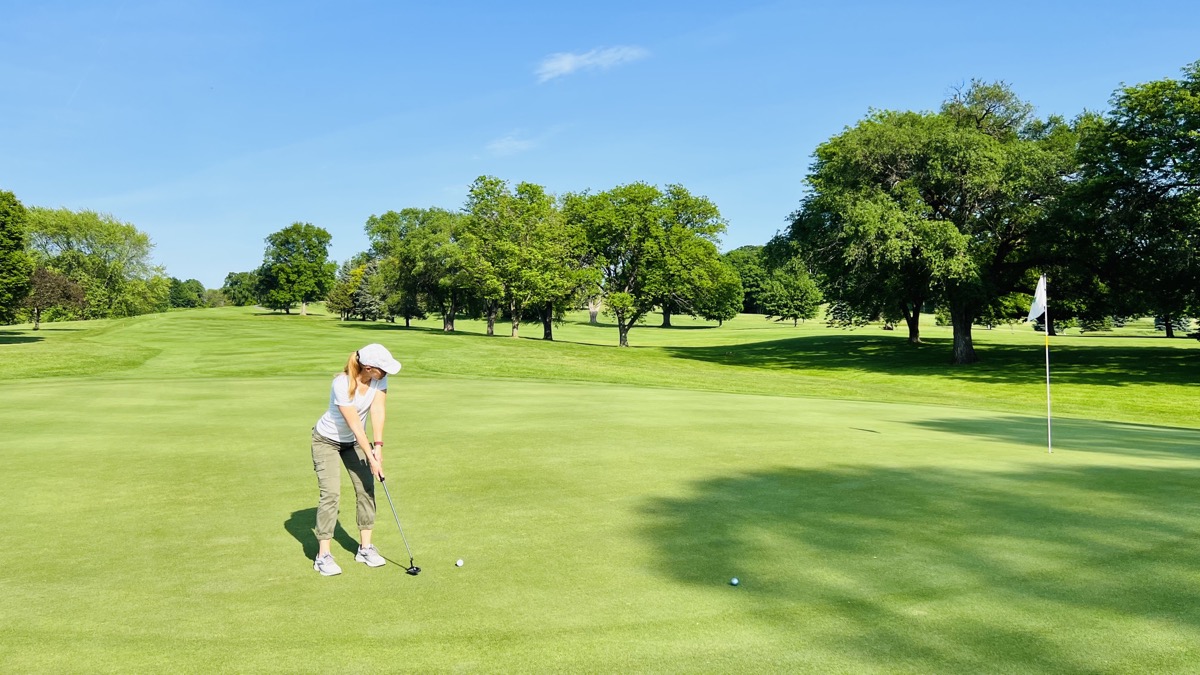 Julie putting
We are experimenting with a learn-to-play methodology called Operation 36. Julie will get lessons from our local pro, and this will give us a way to play together and help her learn how to play from the greens back.
You start by playing 9 holes with each hole played 25 yards away from the middle of the green; just a chip away. Par is 4 for each hole, with the benchmark being 36 for the 9 holes. If you succeed at making or breaking par, you move 25 yards back the next time you play. If not, practice and try again from the same distance.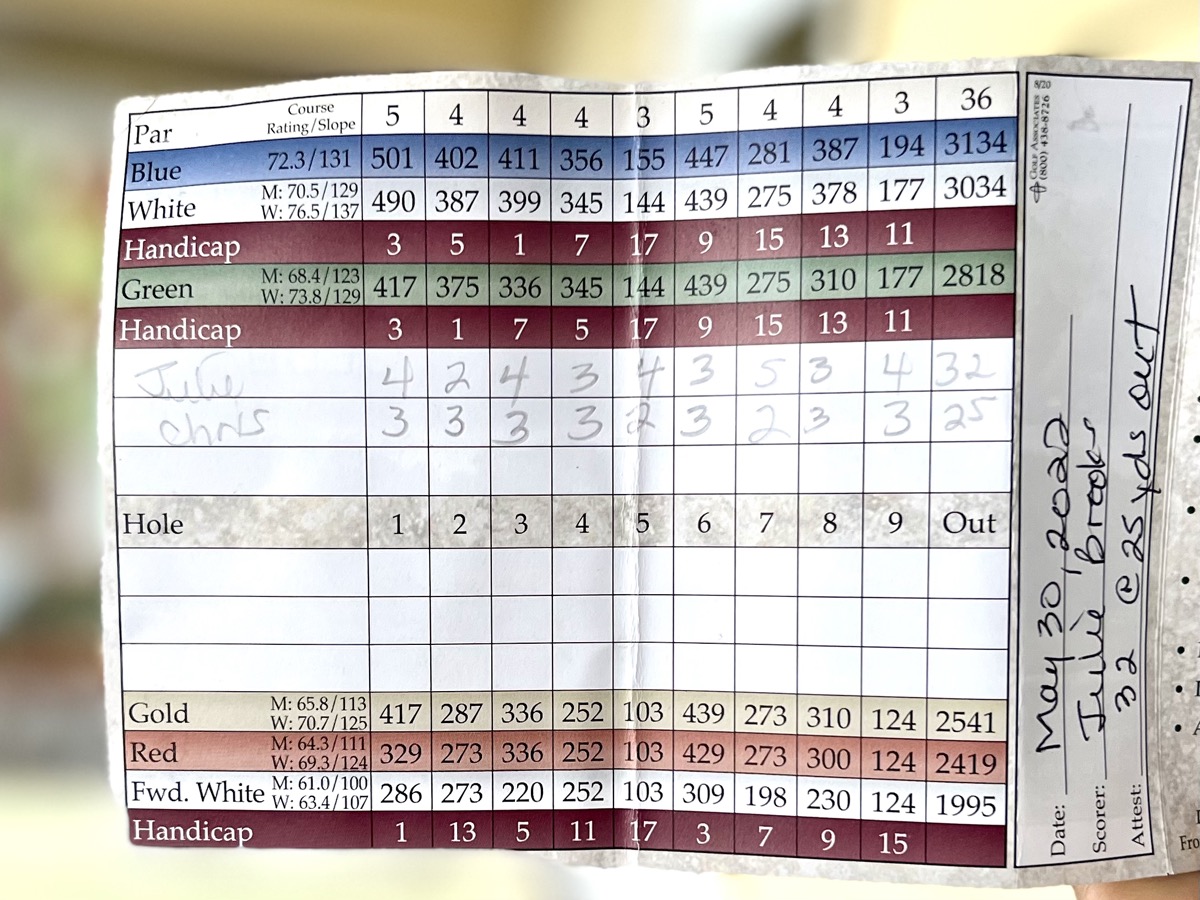 Our scorecard
It was a great start for Julie, shooting 32 and passing her first benchmark. On to 50 yards away for our next 9.