Former colleague and good friend Kilong Ung is visiting this weekend.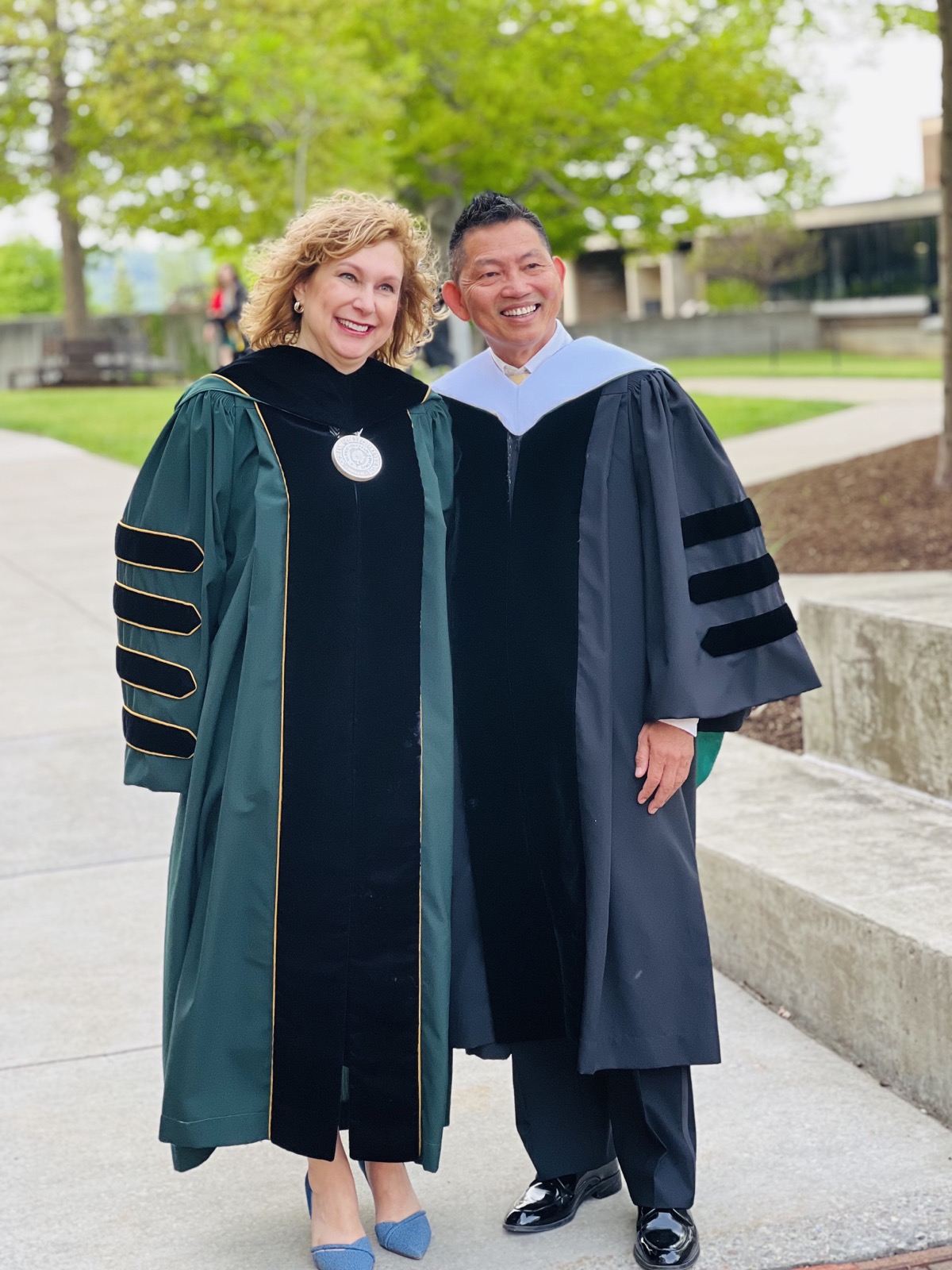 Kilong Ung with Keuka College president Amy Storey
Last evening he gave the baccalaureate address at nearby Keuka College. This is the first one I've attended (skipped my own, Jacob's, Matthew's…), and Kilong hit it out of the park.
He moves into the cottages tonight and I can't wait to show him the beauty of Keuka Lake.