Played the new-to-me Table Battles from Hollandspiele today with Matthew.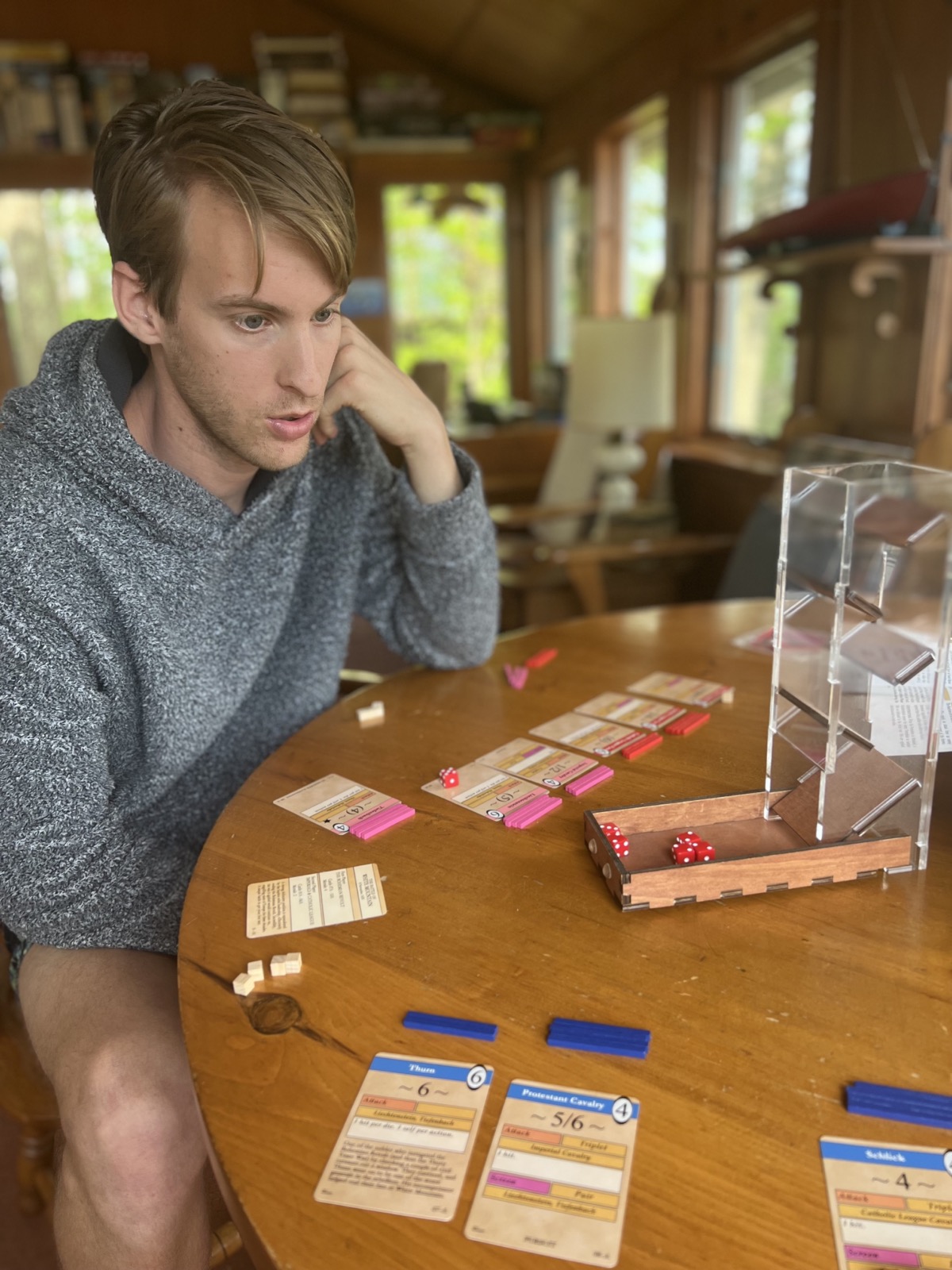 Matthew playing the Catholics versus my Bohemian Protestants
We played the first scenario two times, switching sides. First game was about 35 minutes, second was 25. This games is fun and does have challenging decisions to make despite the short and light nature.
The rules could be a bit better, especially when it comes to giving examples. Everything was worked out easily though by checking the forums on BGG.