18th hole at Mules
We are slow playing our drive east, moving only about 50 miles east of KC today.
Today I played nine holes at Mules National Golf Course, the home course for the University of Central Missouri. The course was good, and challenging (long!). But pace of play was slooow so I bailed after nine.
Lake hike
We started the day with a nice hike through the woods and around a lake not far from the course.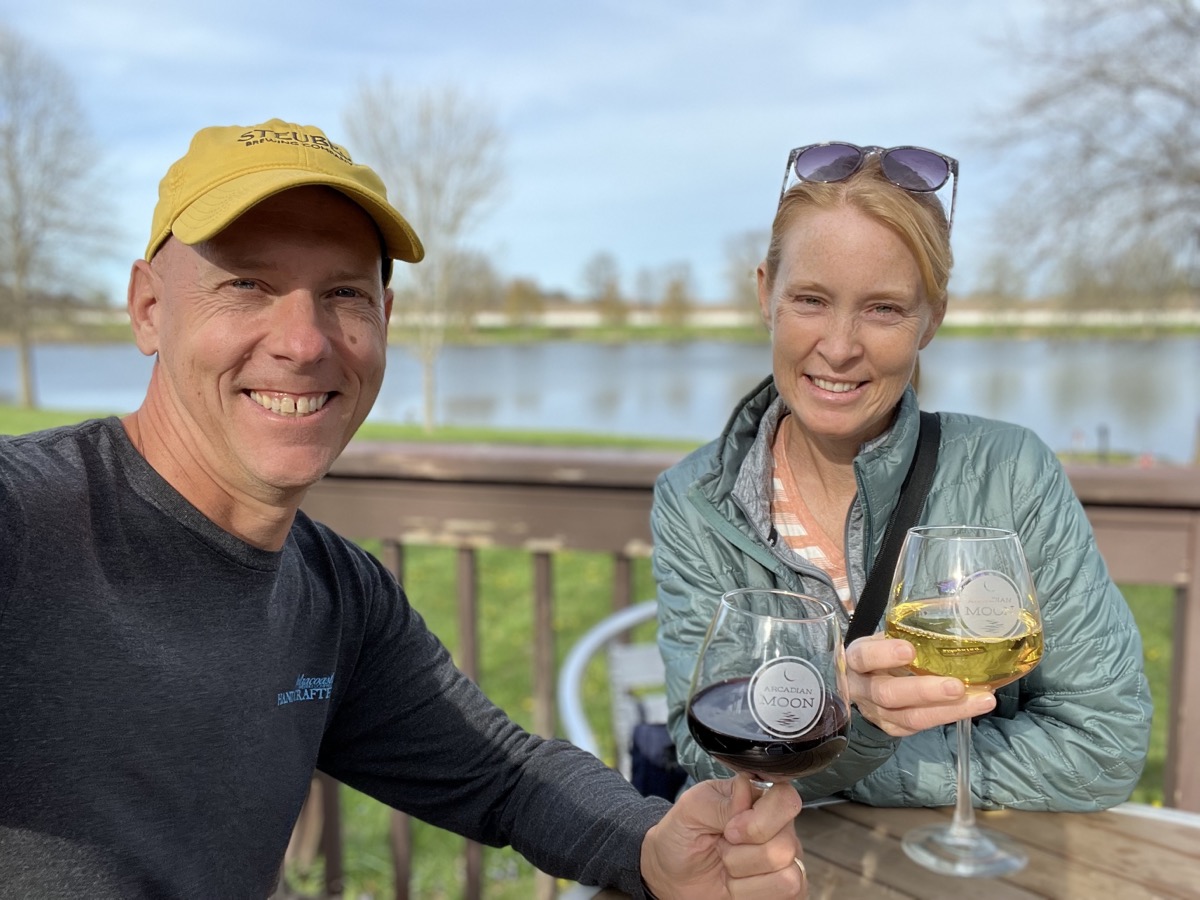 Wine to end the day
Tonight we stay at a Harvest Host (Arcadian Winery and Brewery). Tomorrow, on to St. Louis.