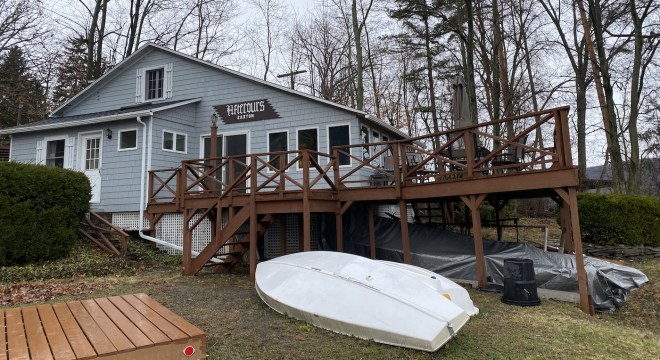 Julie and I made our drive to Keuka Lake from Oregon in five days. We didn't push it too hard, but with a trailer in tow the pacing was a bit slower than usual. We are hunkered down in Afterours, aka the grey cottage (shown above), with about 1000 sq ft of coziness.
Two summers ago we had three Mitsubishi electric heat/cool heat pump wall units with a multi-zone outdoor unit. At the time we did it to create a refuge from the heat and humidity in the summer; little did we know it would be the magic that would allow us to move in about 2 months earlier than usual for us.
We did a big grocery stop at Wegmans on our way in from Ohio and are well positioned for about two weeks of easy living. Three or four weeks if we wanted to stretch things into our emergency food supply. Things are very quiet here but we have each other, we have fast reliable internet service, and we have games.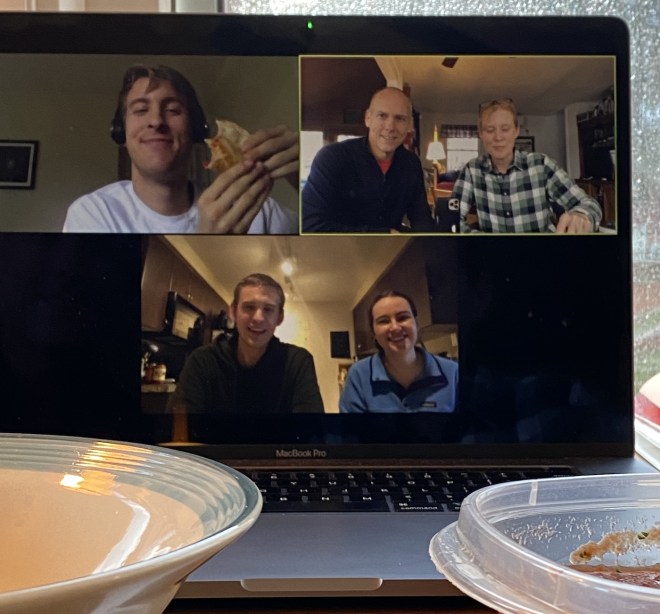 We are being much more intentional about staying engaged with our extended family, especially those that are sequestered in assisted living. Last night Julie and I had a New York / Georgia / Washington state Mexican dinner with Matthew, Jacob, and Kaitlin via Zoom. Tonight we will regroup on Zoom to play some Jackbox games.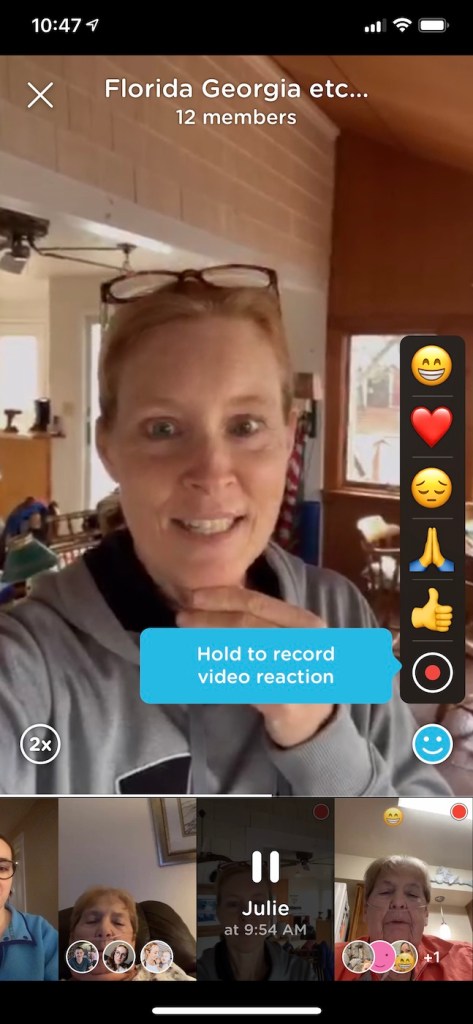 It isn't always easy to coordinate live video chat, so we've been deeply engaged with the Marco Polo app. It allows you to setup a group of friends and family to do asynchronous video chatting. We have an extended group of my Florida family and my nuclear family and folks are often checking in multiple times each day.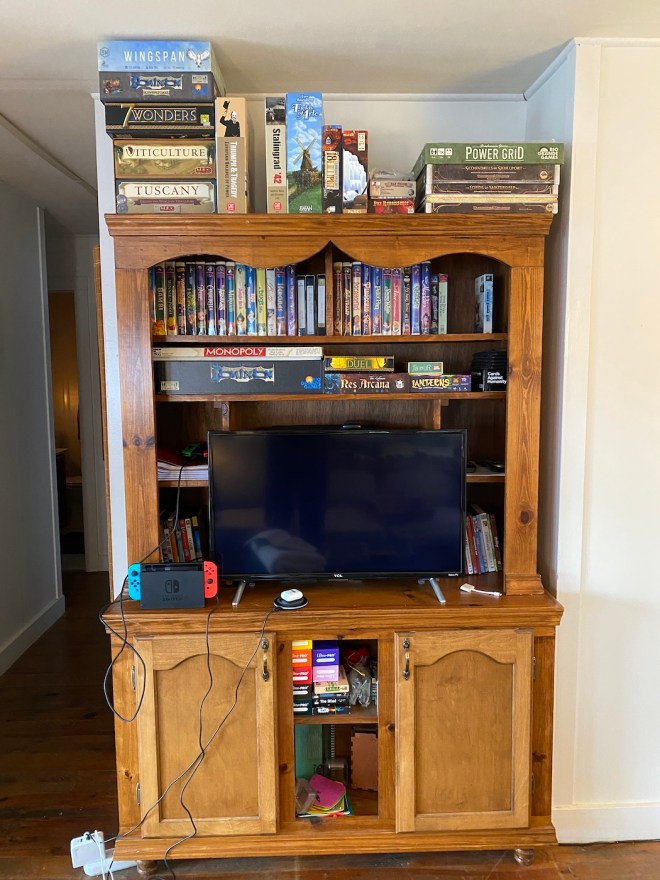 Given that we will be here until October, with approximately 7 month stays happening each year, we hauled out a bigger piece of our game collection with us this time. This is a subset of what we have here, and not shown is Pandemic Legacy: Season 1 which Julie and I have been playing every day. We are no more than three games away from finishing the season, but we've lost the last three games. Next game will be second half of November. Part of me wants to lose so that we can finally open and play with the "only open if you lose four consecutive games" box.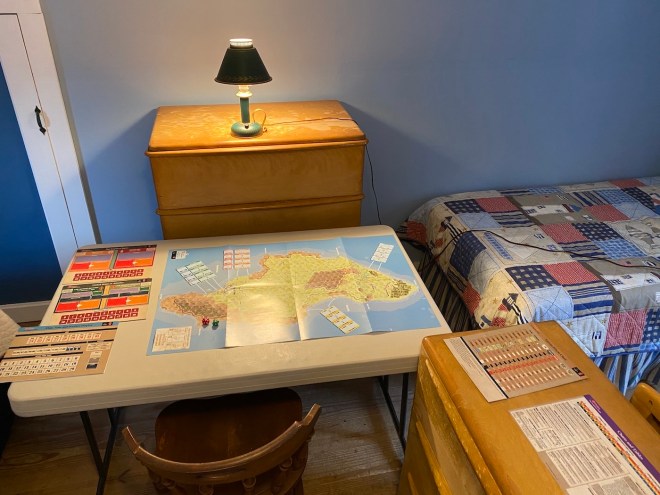 We have a cozy upstairs bedroom that is unoccupied so has become my wargaming den. Here you can see Tinian: the Forgotten Battle setup. I'll be learning this one today with a solo play of the intro scenario.
---
I have to close this post by pointing out how fortunate we are to have the opportunity to be in a place like this, to be able to work and generate income as we need it, all while maintaining extreme social distance. We are in the midst of a global crisis, and I predict we will start to resume some sort of "new normal" no earlier than mid May. We recognize and appreciate the extreme privilege we have to ride out this mess in this fashion.