Hanging in Southern Arizona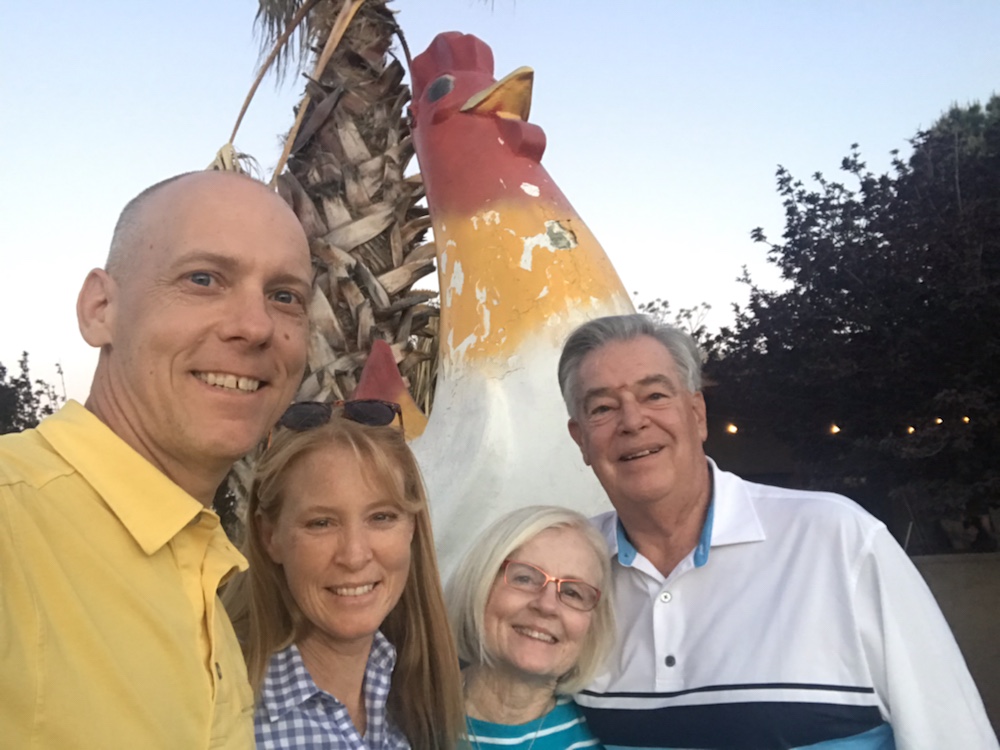 After climbing out of that big canyon, we cruised south in AZ, stopping for a night to have dinner with a young man (former classmate and teammate of Matthew and son of close friends) in Mesa before heading south of Tucson. We had never visited my aunt and uncle's place in Green Valley and were too close to miss this opportunity.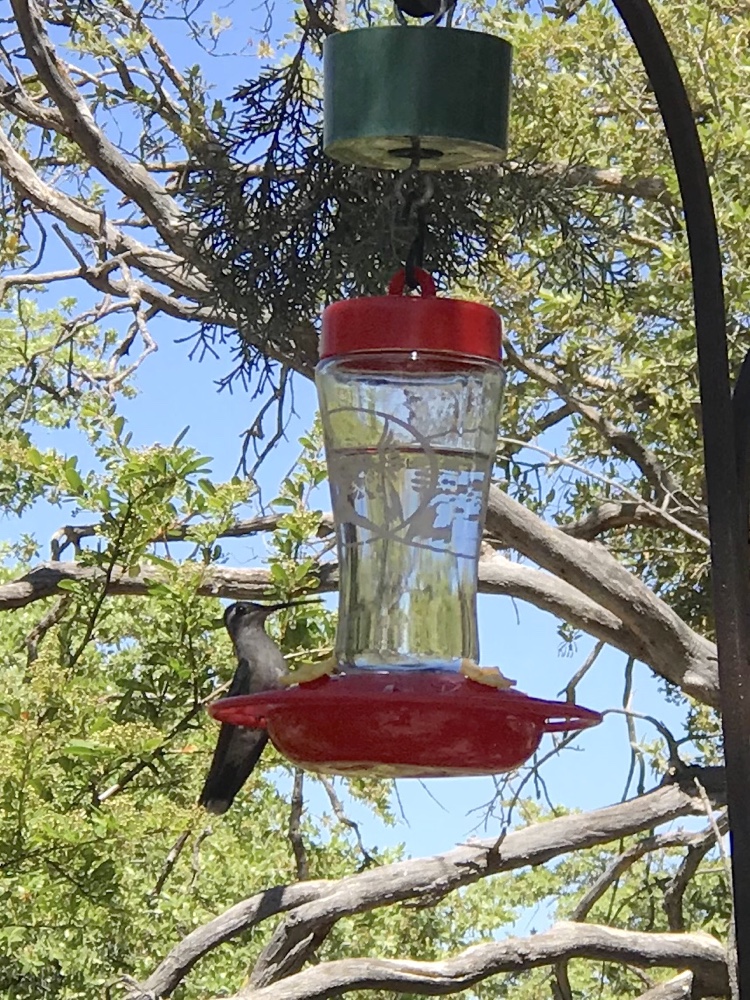 We loved tooling around their age qualified community. I didn't get to play golf but we did head into Madera Canyon on Easter Sunday to hopefully do a bit of hiking. Sadly the park was so full we couldn't even find trailhead parking, but we lucked into a short stay at a gift shop and inn where we were treated to some amazing birdwatching. On a return trip I suspect we could spend 3-4 days exploring this area.
We spent a few hours in Saguaro National Park on our way to San Diego and were still in full bloom season.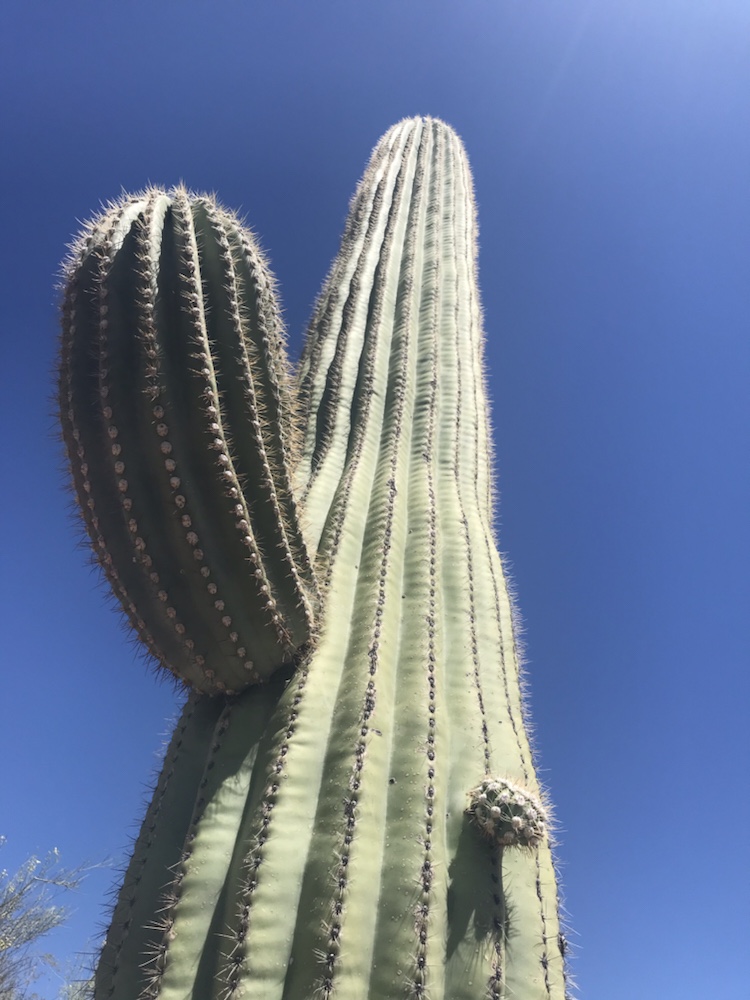 I'm not sure we would consider back country exploration of Saguaro but we do love looking at cactus and searching for reptiles. Sadly we found no Gila monsters.