Zion: East Rim to Observation Point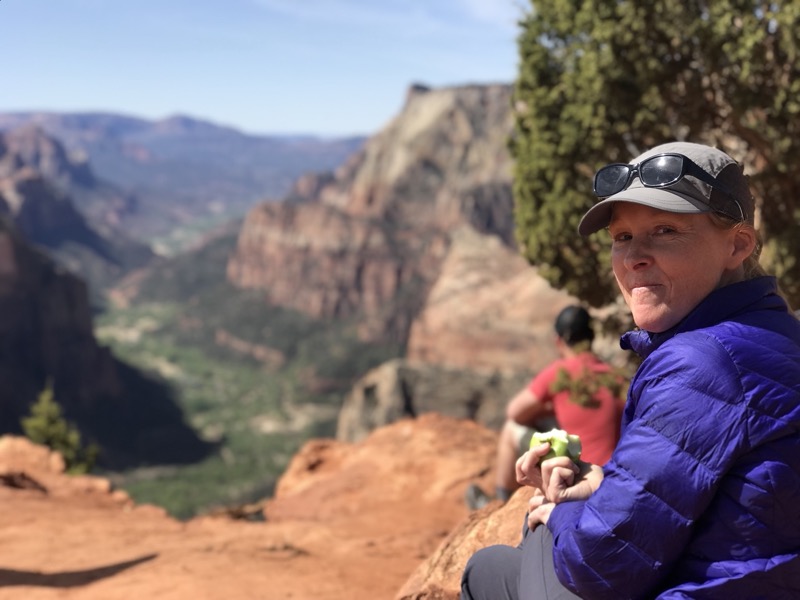 We covered about 15 miles early yesterday morning, starting with a private shuttle drop at the East entrance and finishing at Observation Point. It took us about 4 hours to cover the first 11 miles, a decent place for us but more reflective of the gentle nature of the east rim trail than our abilities.
The climb to Observation Point is a BEAST but well worth it. Today we do Angel's Landing then move on to St. George tomorrow. We still have a bit of Zion exploring to do this weekend in the Kolob Canyon area.