Sunrise At Dead Horse Point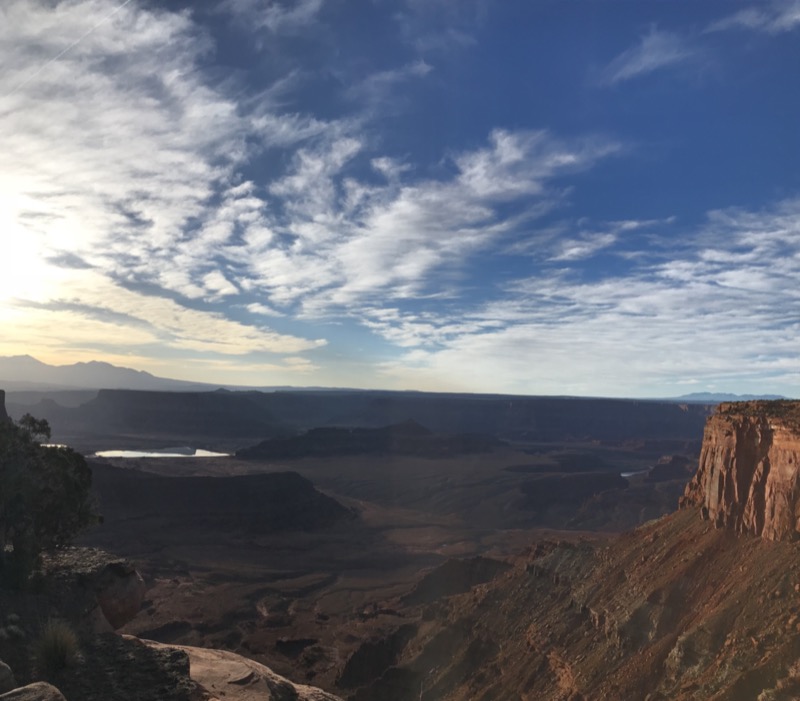 We arrived at the Utah State Park Dead Horse Point before sunrise to hike the east then west rim of this spectacular mesa peninsula. This park is sandwiched between Arches and Canyonlands National Parks and holds it's own very well.
Oh, and you should Google "Thelma Louise Dead Horse".