I've Seen a Lot of Movies This Past Month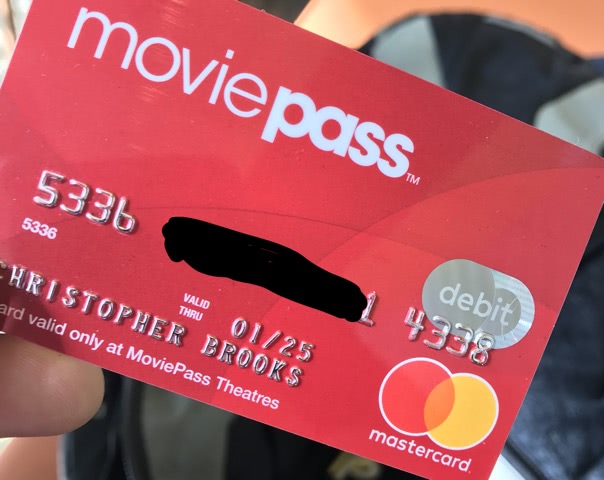 Julie and I jumped on the MoviePass bandwagon last month and purchased two annual passes through Costco for $90 each. What is MoviePass? It is a monthly (or, in our case, annual) subscription that allows you to see a single 2D movie per day for no additional charge.
When you enroll in MoviePass, two things happen:
You'll install their mobile app (Android or iOS) that you'll use near the theater to trigger your purchase.
MoviePass sends you a MoviePass debit MasterCard that you use to pay for the movie.
So far for us it has been flawless, with the only problem being a few occasions where the app was sluggish and it took us a while to get the ticket authorized. There are enough of these out there that the theaters recognize the MoviePass and, in some cases, will even change the purchase price once they see the card. For example, at Cinetopia here in the Portland area even if it is a special $6 movie deal, they will still charge around $12. Looks like it is a deal worked out between Cinetopia and MoviePass and it doesn't impact us at all.
This is what I've (mostly we've) seen:
The Post
The Shape of Water
3 Billboards
Molly's Game
Loving Vincent
Jumanji
Lady Bird
The Commuter (solo)
Den of Thieves (solo)
Greatest Showman
I, Tonya
12 Strong
Julie and I have tracked the gate cost for every movie we've seen and we would have spent $203.45 to see all the movies we've seen in the past month since acquiring the pass. We never would have seen this many movies without the pass, but with a theater within walking distance this is a nice perk to have and every movie we see now is essentially free as we've already recouped our purchase price.
There's an ongoing battle between MoviePass and AMC that you should be aware of if AMC theaters are your home choice. Check before purchasing the pass to make sure your theater is still supported.