My niece Meaghan and her husband Nick are in town for the weekend, up from Monterey CA where they are both attending the Defense Language Institute for a series of intense Russian language courses. We had intended to spend a few days out at the coast but decided instead to hang around Portland and explore the city with them. We were at a bit of a loss as to what to do on Friday (anything but shopping, right?) when Julie saw a timely Oregonian article on pub crawling in Portland with nod to bar games that even Jacob and Matthew might be able to play. What better way to give some guests a feel for Portland?
We started a Blitz Ladd in SE, a great sports bar that made me wish we had something similar out in the burbs in Sherwood. Unfortunately the shuffleboard is off-limits to minors but that didn't stop the adults from playing while Jacob and Matthew looked on. Make sure you order the tatchos (tater tot nachos) if you go there. The scottish ale was nice too.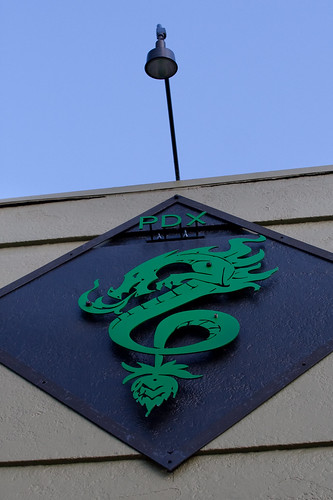 Next up was the Green Dragon, a bar I'd heard about many times and was happy to finally visit. The shuffleboard table is in the main area so playable by the kids, but unfortunately it was in use the whole time. Fortunately there were three pinball machines and a copy of Apples to Apples to rescue us. The Abbot Ale on nitro tap was superb, and Meaghan's hefe was quite tasty as well.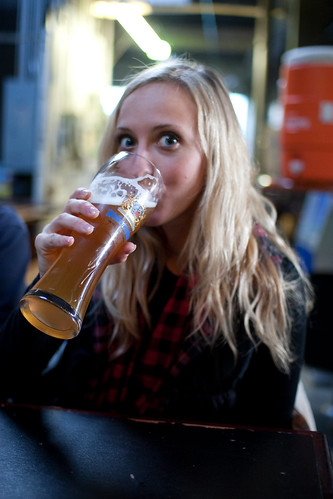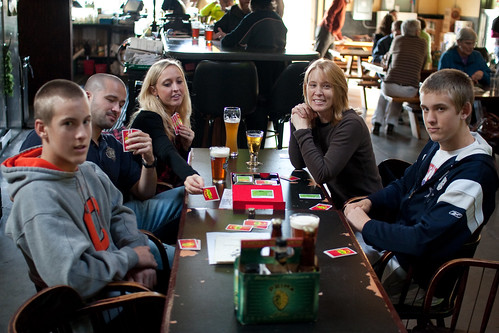 We had the East Burn tap room on the itinerary next, but unfortunately only the restaurant portion was open with very little excitement at hand. Matthew did wish we could spend some time sitting in the hanging wicker chairs. Maybe a future trip is in store.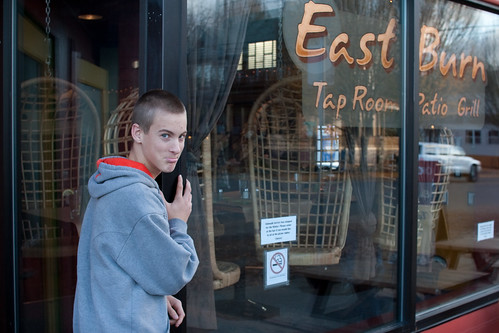 It was time to cater to the kids (young and old) and stay away from the beer for a bit, so we wandered over to Ground Kontrol across the river. This is a classic game arcade where you can actually play games with a single quarter and relive teen years spent playing Tron, Galaga, and Ms. Pac Man.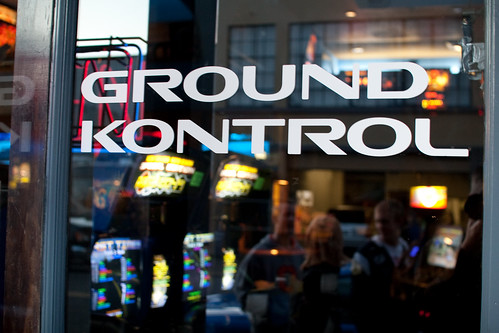 We had a blast there and burned through many quarters. I can only imagine what it is like there after 5pm when they start serving alcohol.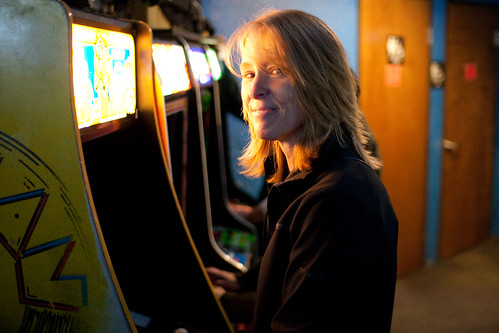 Our final stop of the day was at the Lucky Labrador Beer Hall in NW. Here we had some breadsticks and pizza, enjoyed some fine brews, and played a tense 3-on-3 game of cricket. The bar was surprisingly quiet for a Friday evening, I suspect because folks were out shopping or recovering from shopping. This made it even easier and more enjoyable for a family of six to camp out and play.