Here is where I'll post a photo journal with minimal commentary on other games I saw folks playing at Game Storm. I hung out almost exclusively in the board game and RPGA areas, so you won't see much in the way of miniatures or CCG games.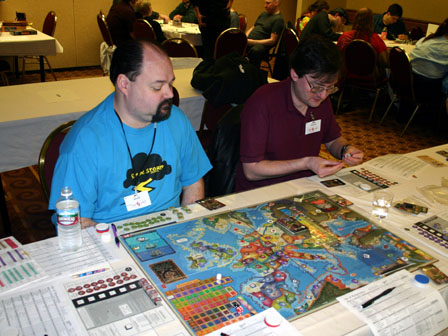 This game of Age of Renaissance lasted nearly all day.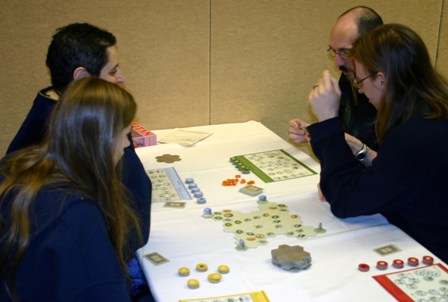 Attika - one of my favorites from 2004.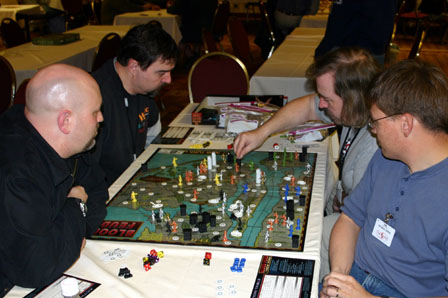 This was the first time I had seen the new Eagle Games release Blood Feud in New York. Cool bits but I don't know much about the game play.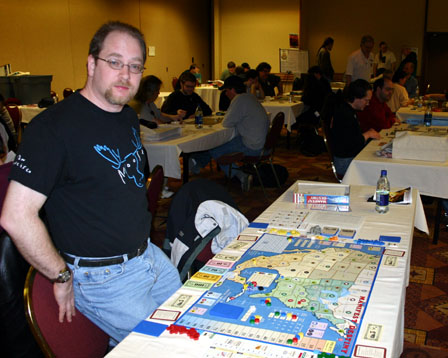 Doug anxiously awaits the start of a Manifest Destiny game. Wish I could have joined him.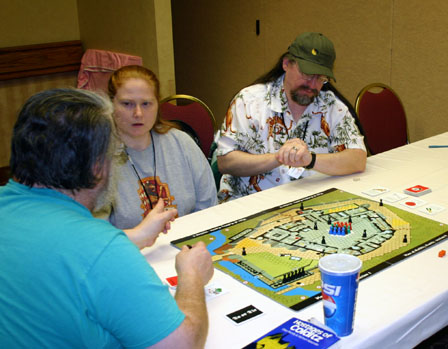 This looked interesting - Escape from Colditz. This game is over 30 years old.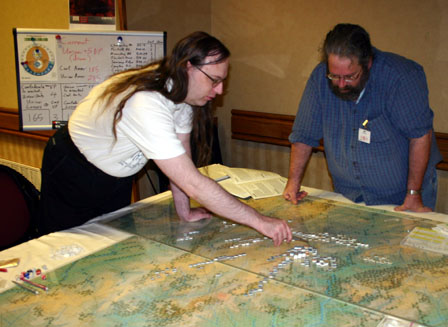 This was the "other" Gettysburg game going on. The map scale was extremely fine-grained and there were hundreds of cardboard counters involved.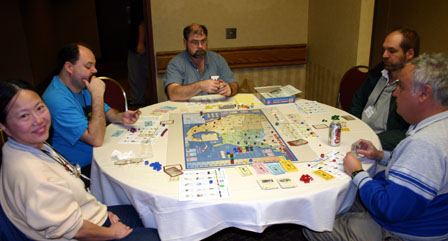 Doug, Mimi, and others enjoy a game of Manifest Destiny.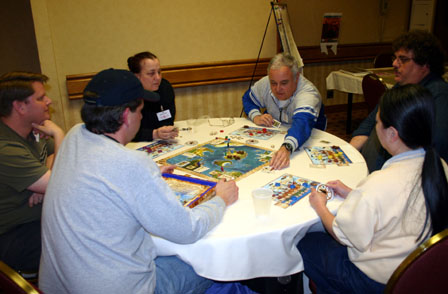 Doug, Mimi, and others play Pirate's Cove.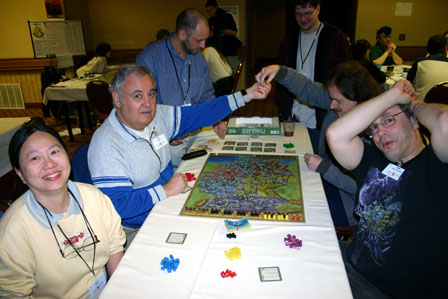 There were three different Power Grid games happening simulatenously.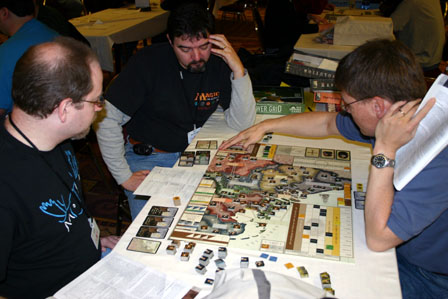 George teaches Doug and one other the highly regarded Revolution: the Dutch Revolt. George is Dutch.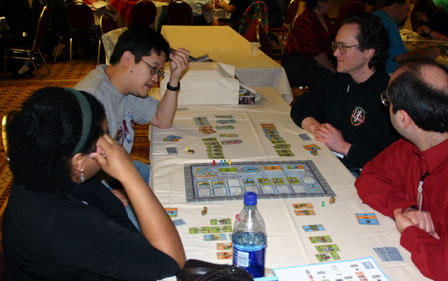 One of my top 3 of 2005 - St. Petersburg.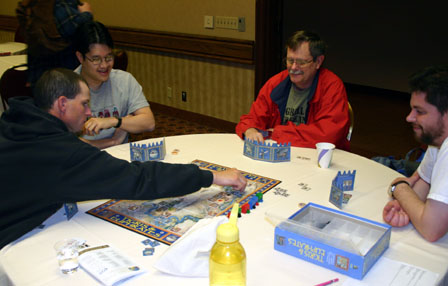 Ahh, the Knizia classic Tigris and Euphrates.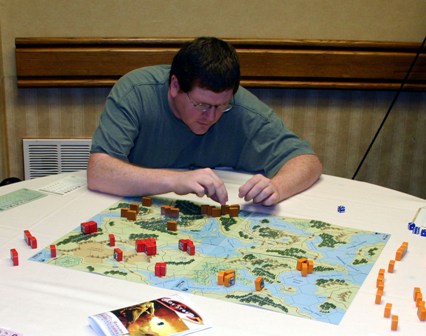 There were a few Wizard Kings games going on over the weekend. I haven't tried this one yet.