We had a great day here at the coast. Before the details, first a little turkey day Haiku I composed:
Turkey be afraid:
Dinner comes before it's dark,
Best act like a duck.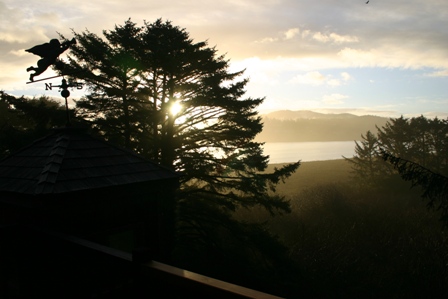 The day started with a beautiful sunrise over Siletz Bay. The wind stayed down today making for some very pleasant beach time.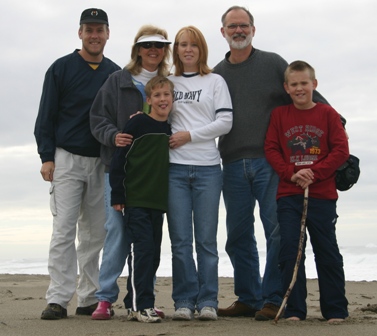 Before the big meal we all took a hike out on the beach.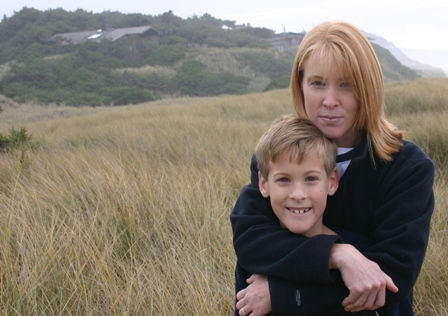 There are some beautiful grass dunes along the beach area.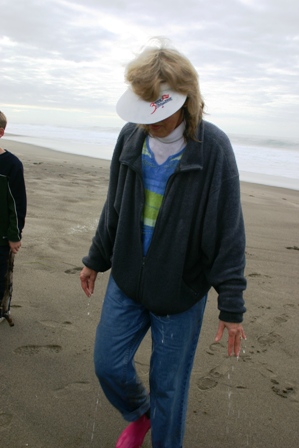 A sneaker wave jumped up and bit grandma Jan creating a slightly scary but mostly humorous scene. Note the streams of water dripping off her fingers.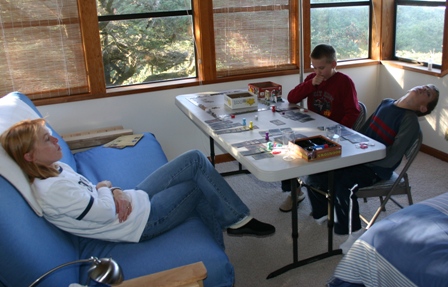 In the afternoon we played Boomtown. It was quite fun (despite the apparent high level of boredom shown in this picture). There are some cool mechanics in this game - with some chaos of course, as is typical with Bruno's games.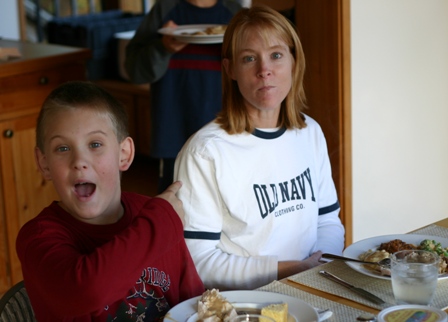 Dinner was traditional and fabulous. Here Jacob's accusing Julie of taking a bite before everyone sat down.