Been a while since I posted some family photos, so here are a few I thought were more than worthy.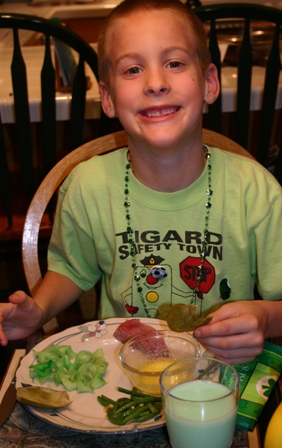 Matthew with a traditional Irish dinner of corned beef, green beans, green noodles, green artichokes, and green milk.
Last Sunday I ran the annual Pack 710 pinewood derby. I once again demonstrated my mechanical proficiency, doing my best to help ensure that Jacob and Matthew's cars barely made it past the finish line. I really need to hire some outside consultants next year.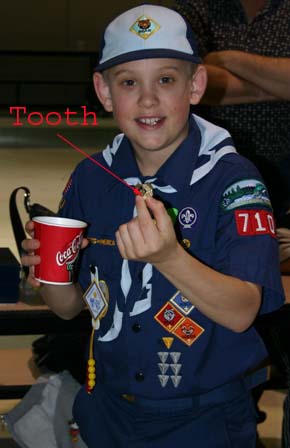 Jacob looking sharp in his Cub Scout uniform. He lost a tooth at the pinewood derby!