It was a pleasant change of pace for our final drive from western Oregon to Portland, limiting our drives to under four hours each on Saturday and Sunday.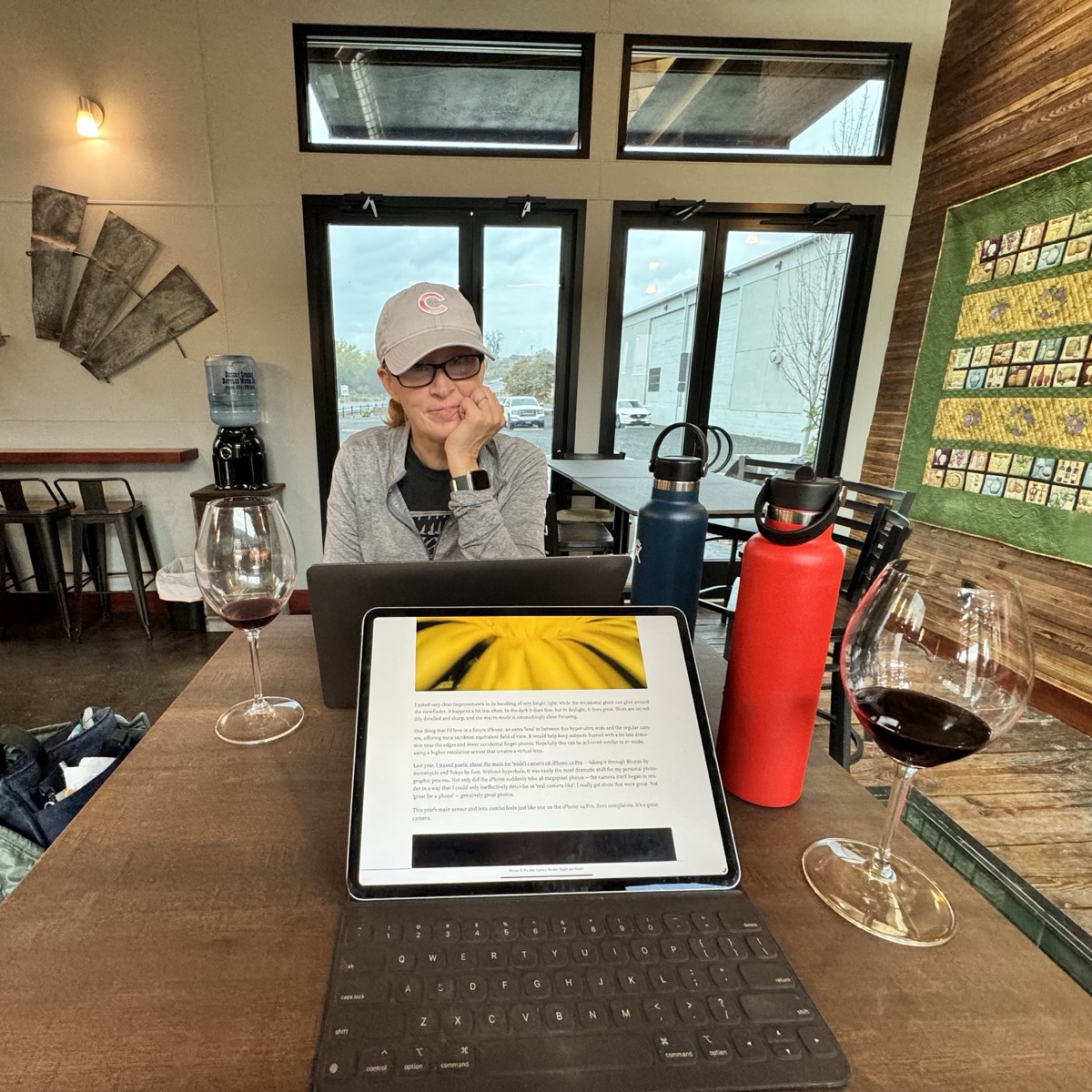 Hanging out at Echo Ridge Cellars
First stop was Echo, Oregon where we practiced some golf at the local muni (too much rain to consider playing) and did a wine tasting at our overnight spot. Echo Ridge Cellars was a better-than-expected winery with top notch dry reds and a pleasant tasting room. Julie and I worked there for a while before retiring to our van in the lot where we overnighted; they are a Harvest Host.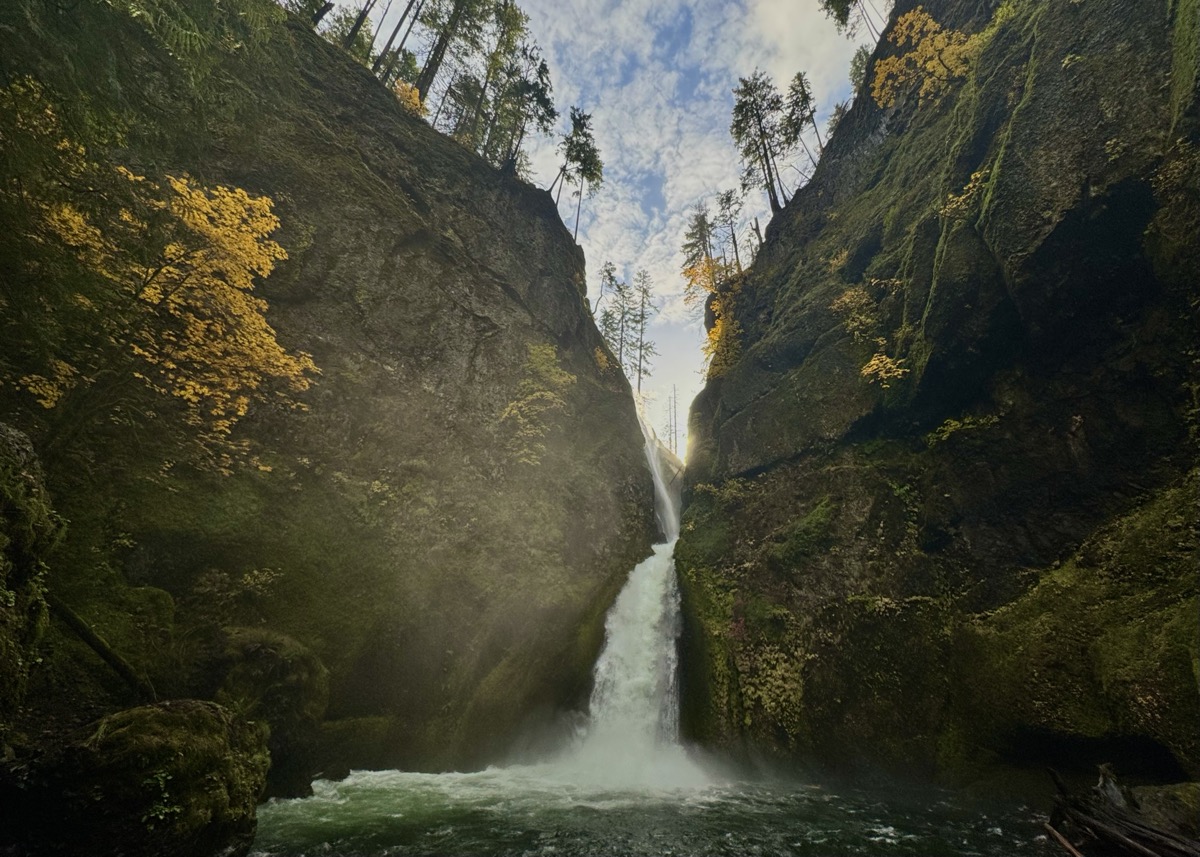 Beautiful Wahclella Falls
With a short drive on Sunday we had to take some time to hike to a Columbia Gorge waterfall, and I chose Wahclella Falls. Probably the best fall colors we've seen so far this year, and even though there was some rain the sun kept finding its way through the clouds. Total hike was about 4 miles with many great payoff views and falls, not just the final pool and waterfall.