That had to be the title, right? We watched the movie twice: once before arriving, then again as we were leaving.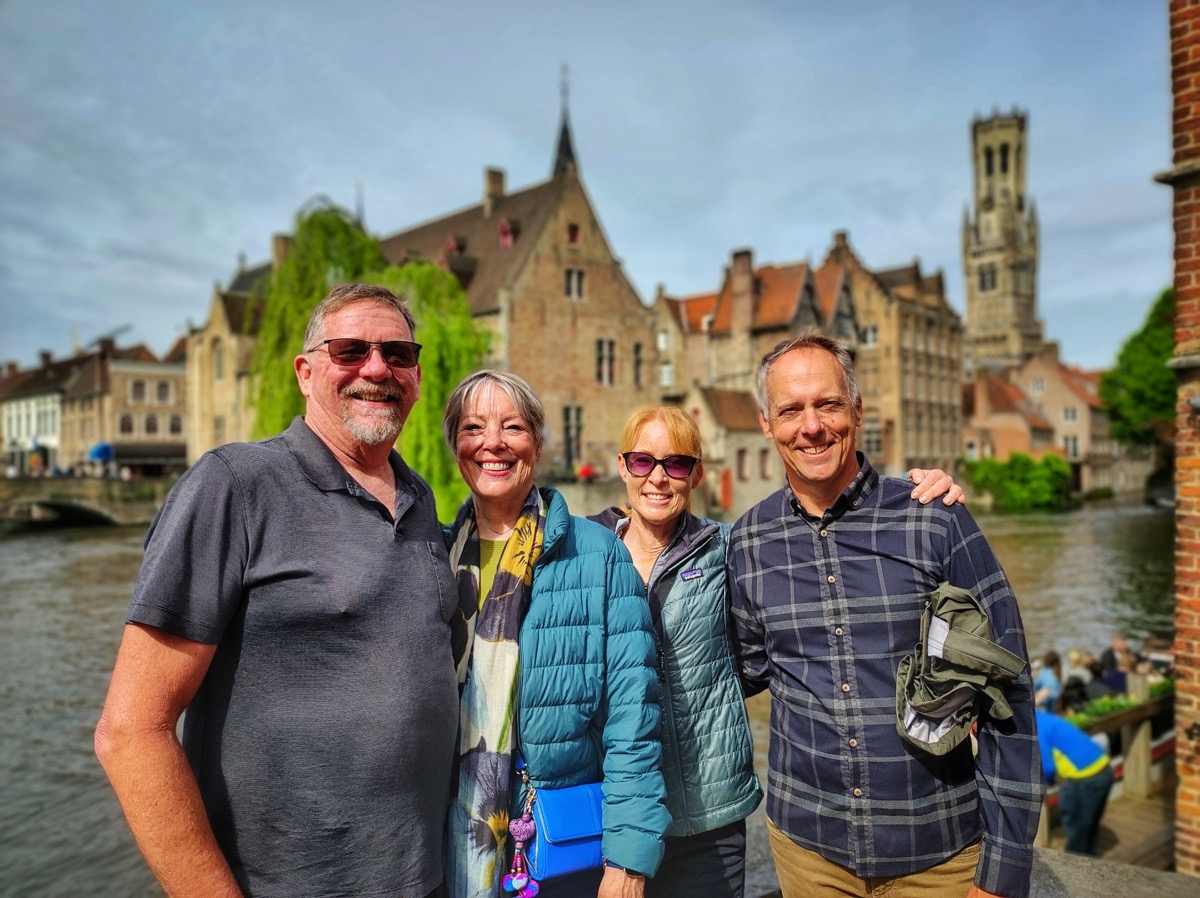 On our Bruges walking tour
Movie tourism is fun! More specifically, visiting the spots the director chose when the location is as much a player in the movie as the actors are. We did this in Amsterdam (Ted Lasso, The Hitman's Bodyguard) and Salzburg (The Sound of Music) and it adds a wee bit of fun to the experience.
Holland Bike Tours had arranged a two hour walking tour of Bruges for their customers that arrived the day before; that meant we had Matt and Kate joining us for an intimate walk through the fairytale town. The tour was given by Pascal with Ambassador Tours and, besides walking to the important sites to view from the outside (giving us ideas for further exploration), included a stop for waffles and a final stop for some fine local beer. Pascal's focus was on storytelling and we very much enjoyed the tour.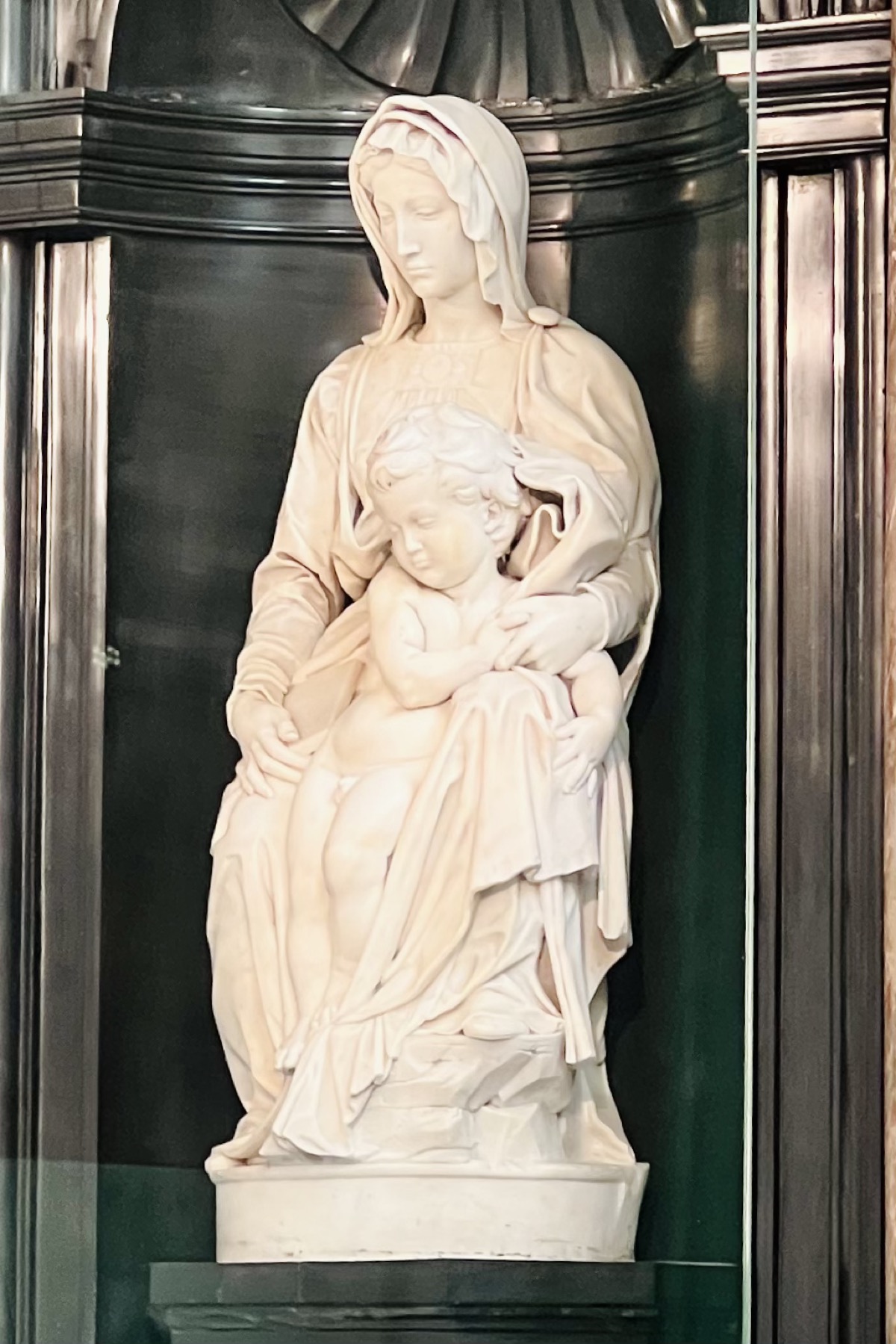 Madonna of Bruges
Julie and I made a point of visiting Michelangelo's Madonna, in quite a different setting than when I last saw it in 1990. I remember just walking into the church and going right up to the sculpture. There's literally a paywall now, no viewing unless you pay to get in, and you won't get closer than about 50 or so feet. We listened to a fine Stuff About Things podcast while we stared at the amazing sculpture.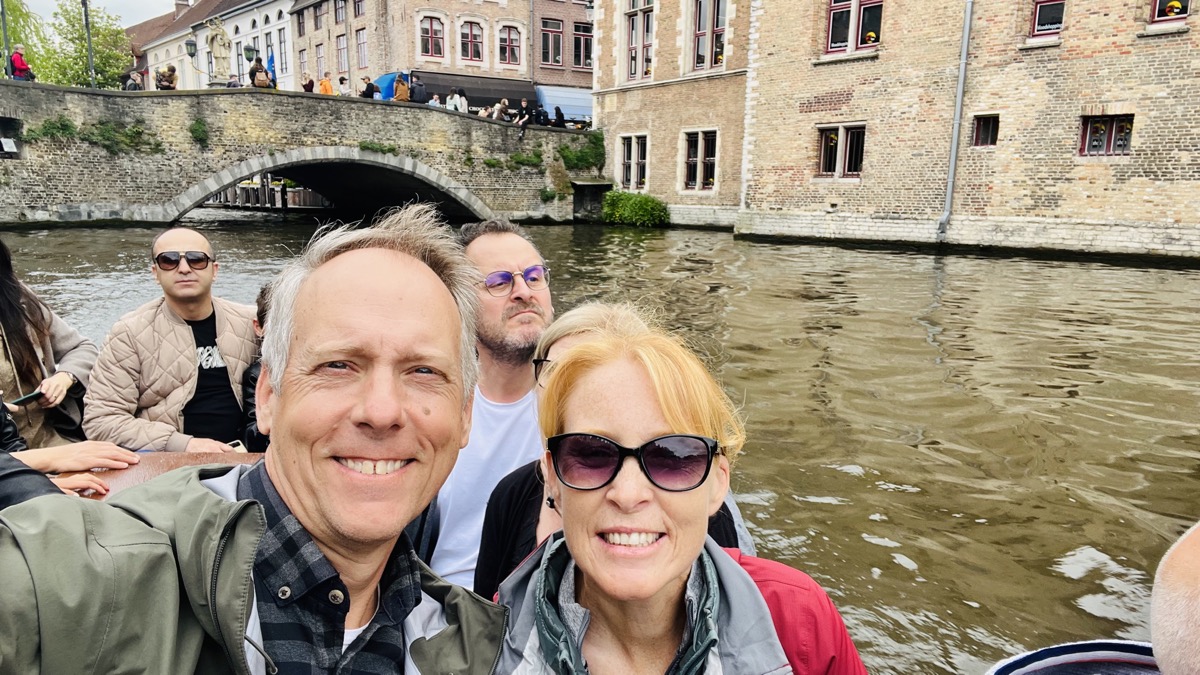 Bruges boat tour
We indulged in boat tour around the town canal, worth it because we get to see some buildings and areas that we probably wouldn't stumble upon with a normal work.
There's a great (touristy) bar full of Belgian tap beers, 2-Be, and we each enjoyed a four beer sampler. Great way to taste a wider variety of beers from across the country. The atmosphere was hectic but fun and the staff were great.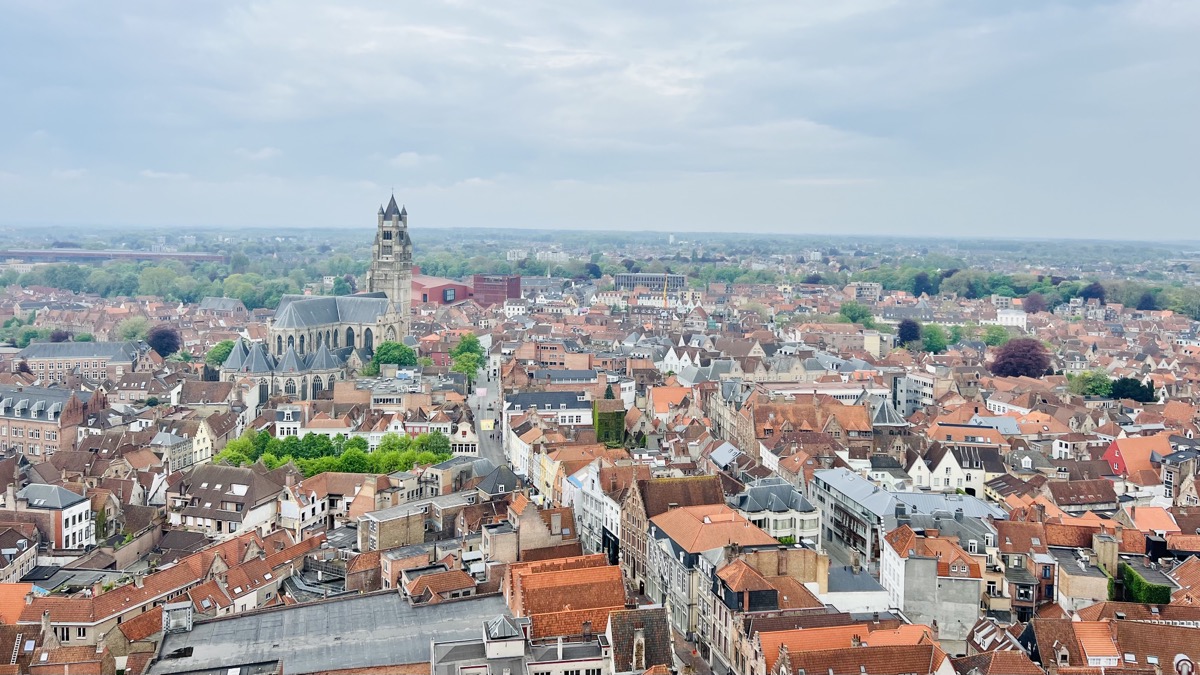 View from Belfort
And of course we had to climb the Belfort, both to satisfy Julie's climbing needs and to contemplate certain plot points of In Bruges. We loved seeing both the carillon automata and the manual player, still played by the carillon master multiple times each week.