Bike Trip Day 7 - Middelburg to Bruges
Not a lot to say about this day as it was a bit of a race to arrive in Bruges before thunderstorms arrived. Not much time to stop and smell the tulips.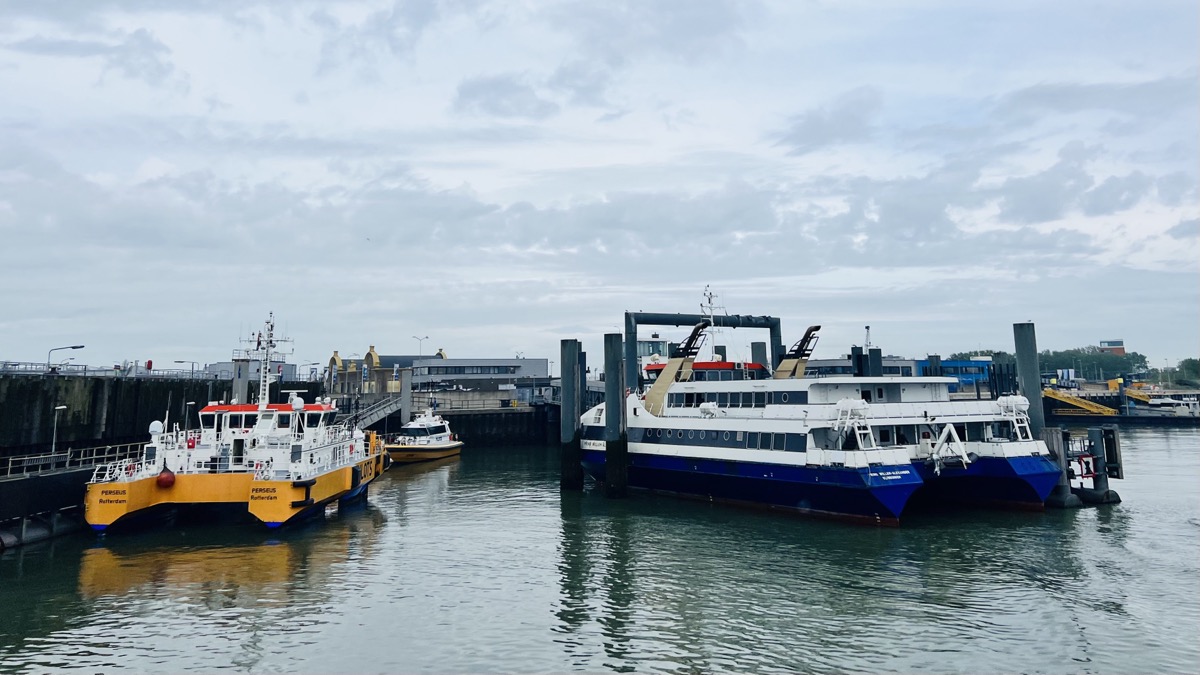 Departing on our ferry
It was still a fun day! About a 10k ride to the north bank of the Scheldt where we would catch our ferry in Vlissingen. There's been another couple on the same route, and as the journey was coming to a close we saw them more and more. It was fun chatting with them about their take on the trip.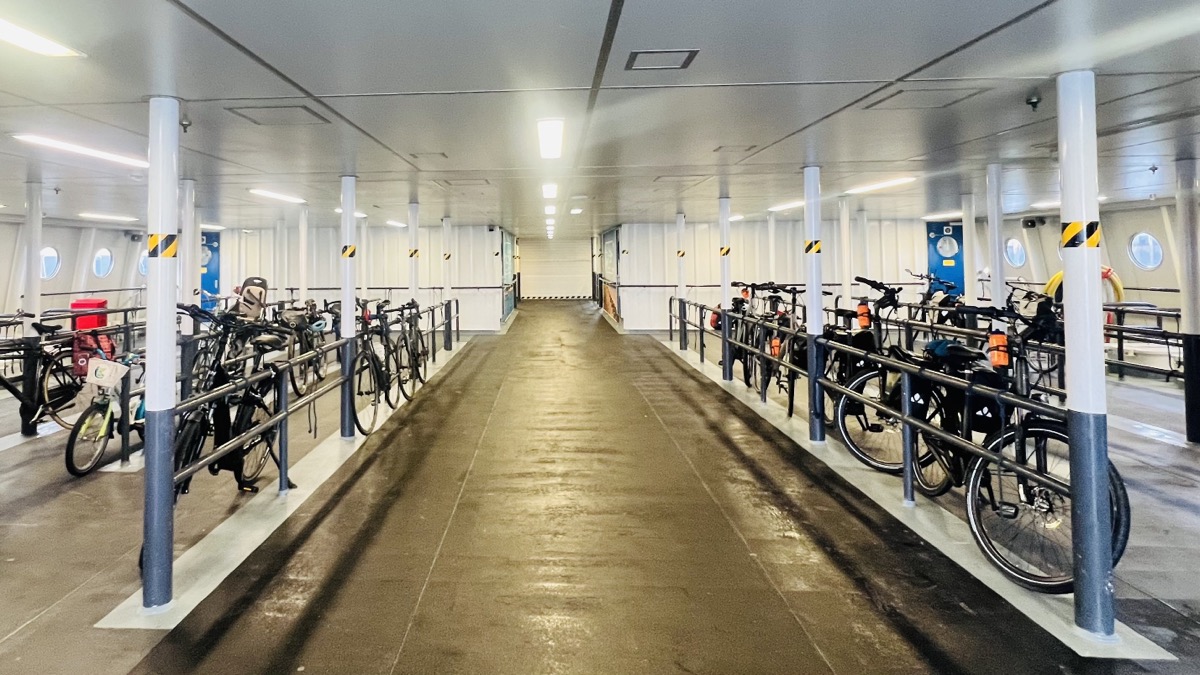 Bike storage in the ferry cargo hold
This was a passenger and bicycle focused ferry, with minimal room for vehicles – not even sure if vehicles are an option or if the few spaces I saw were for company vehicles. The rain was starting to set in as we boarded but it was a pleasant 25 minute ride across the shipping lanes leading to Antwerp. Many smaller container ships crossed our path as we worked our way south.
The southern bank is still The Netherlands, likely an artifact of arbitrary line drawing that happened in the 19th century. Interesting that the Belgians aren't much in control of access to their major North Sea port. Riding across the channel you can easily see why it was so important to clear both sides of it to start using Antwerp for re-supply in 1944. The Germans had mined the entire estuary, and with gun batteries on the north side they could easily disrupt any mine sweepers trying to clear it out. Monty (and Eisenhower) made big mistakes on this front.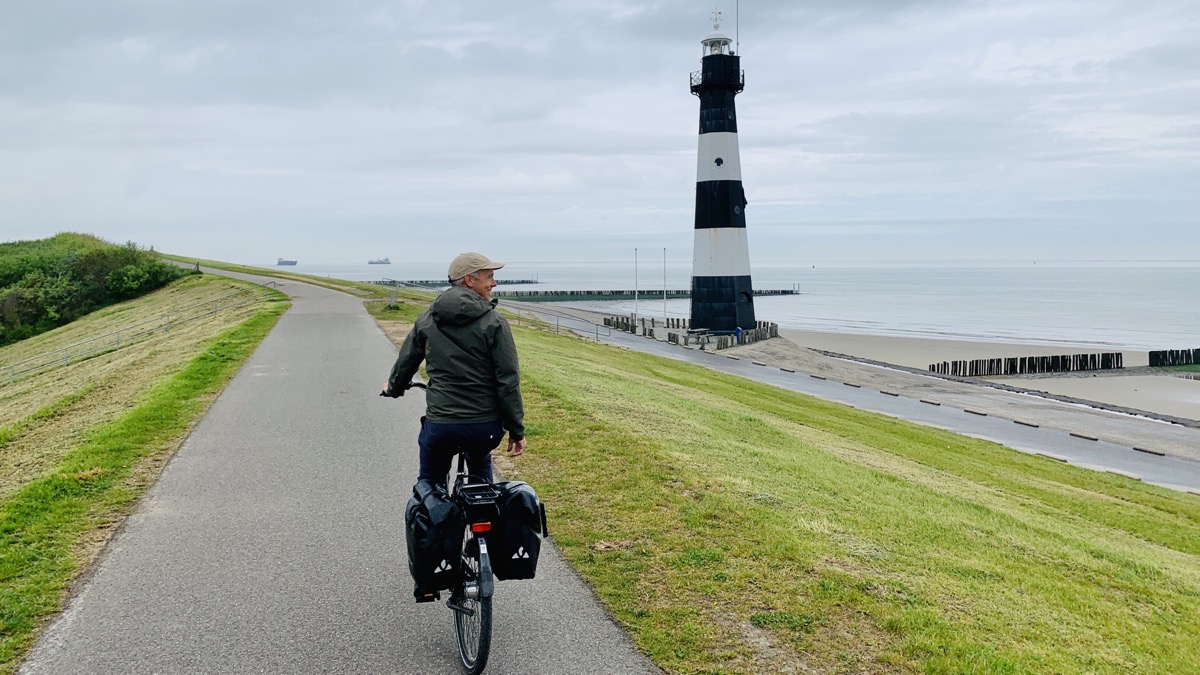 Me riding along the seashore
After the crossing, we had a beautiful ride along the seashore through a resort town. Many campgrounds with campers, vacation homes, rental bungalows, and walking paths to the beach.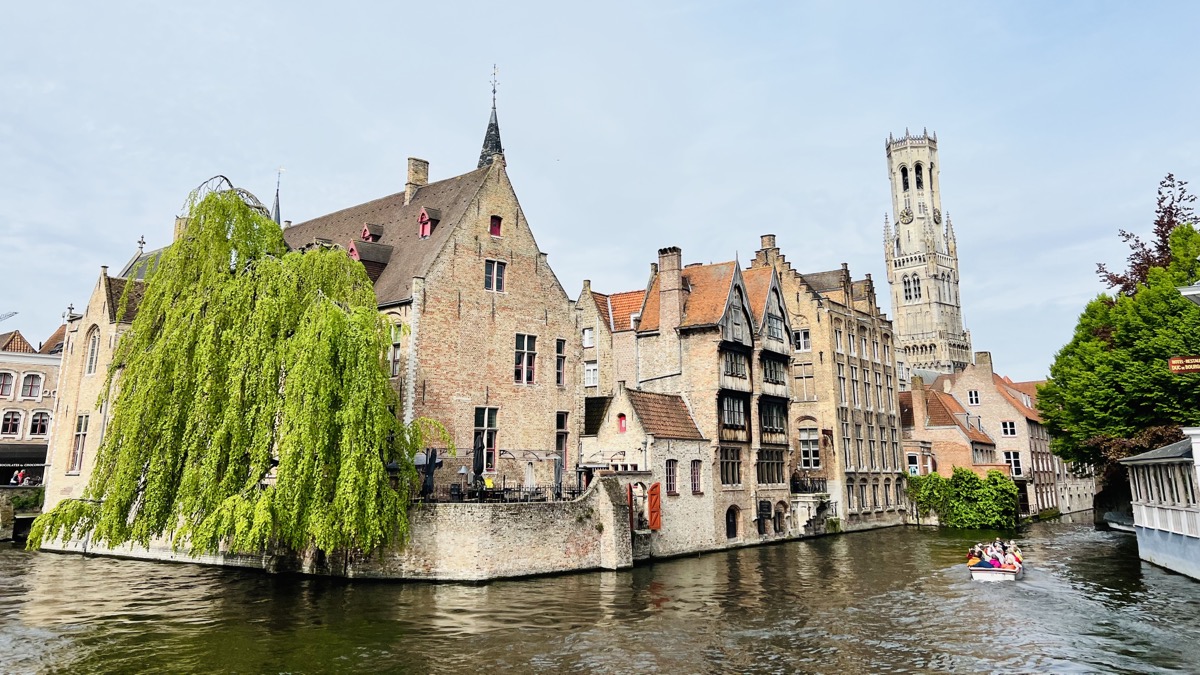 Our final town is Bruges
We arrived in Bruges at about 1pm, too early to check in to our room but we were able to get the bikes ready for transport back, and move our gear back into our travel backpacks. Ahead of us would be abut two much anticipated days in Bruges.