I allocated four nights and three full days for Amsterdam, which turned out to be plenty.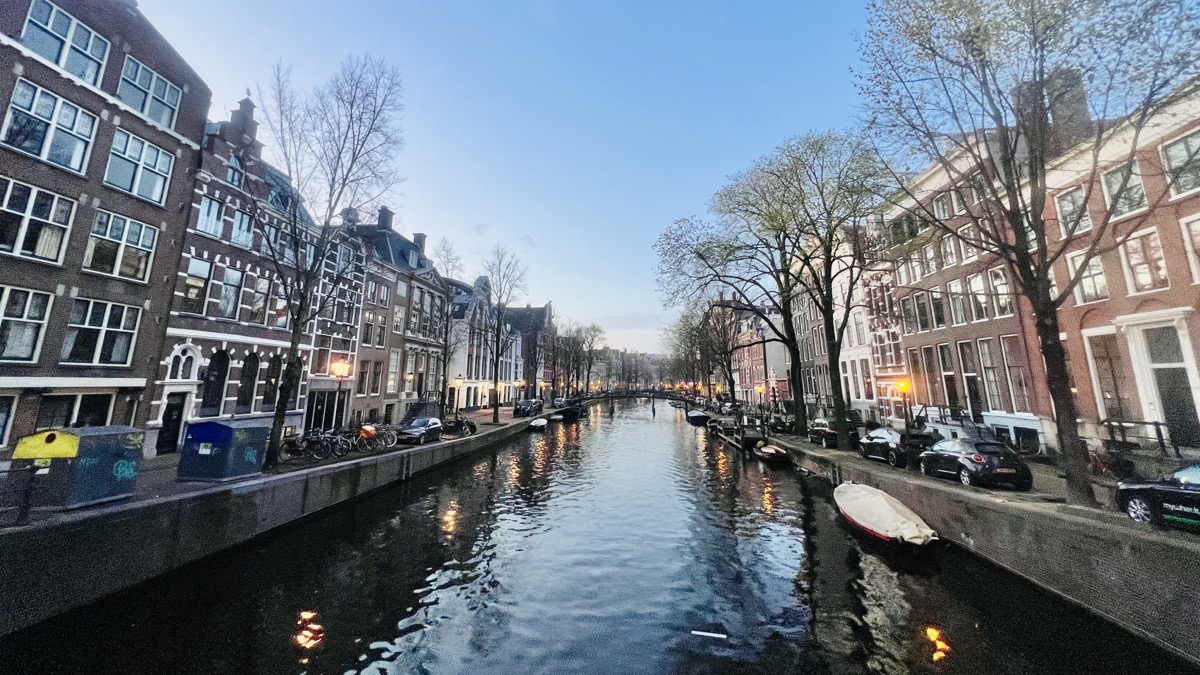 Beautiful Amsterdam
I have very fond memories of Amsterdam, though I only visited in my grand tour in 1990 then again on business in the mid 2000s. Now that I've returned, I think a short visit in the future would be more than adequate - perhaps visit the Van Gogh museum again (which we missed this time, thanks to King's Day craziness). You can get the charm of homes on canals in the smaller towns, and as we are seeing on our bike tour there are also some amazing smaller art museums as you roam away.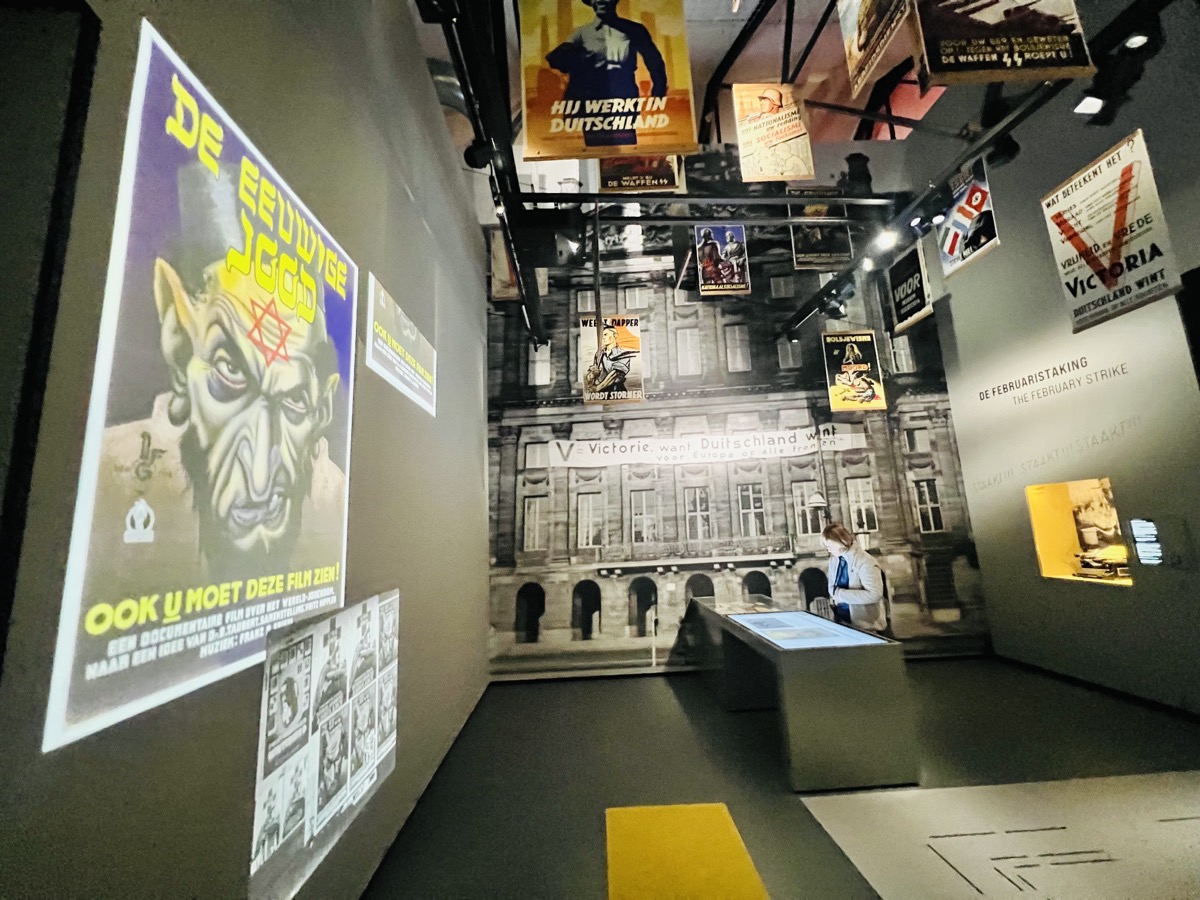 Inside the Dutch Resistance Museum
A surprise highlight for both of us was the Dutch Resistance Museum: it handled a delicate subject with care but also had extremely good curation and technology integration. When does passive compliance with an oppressive occupying force become collaboration? These are the sorts of questions posed by the museum, and for sure the Dutch (and French, and Polish, etc.) people have had to struggle with this.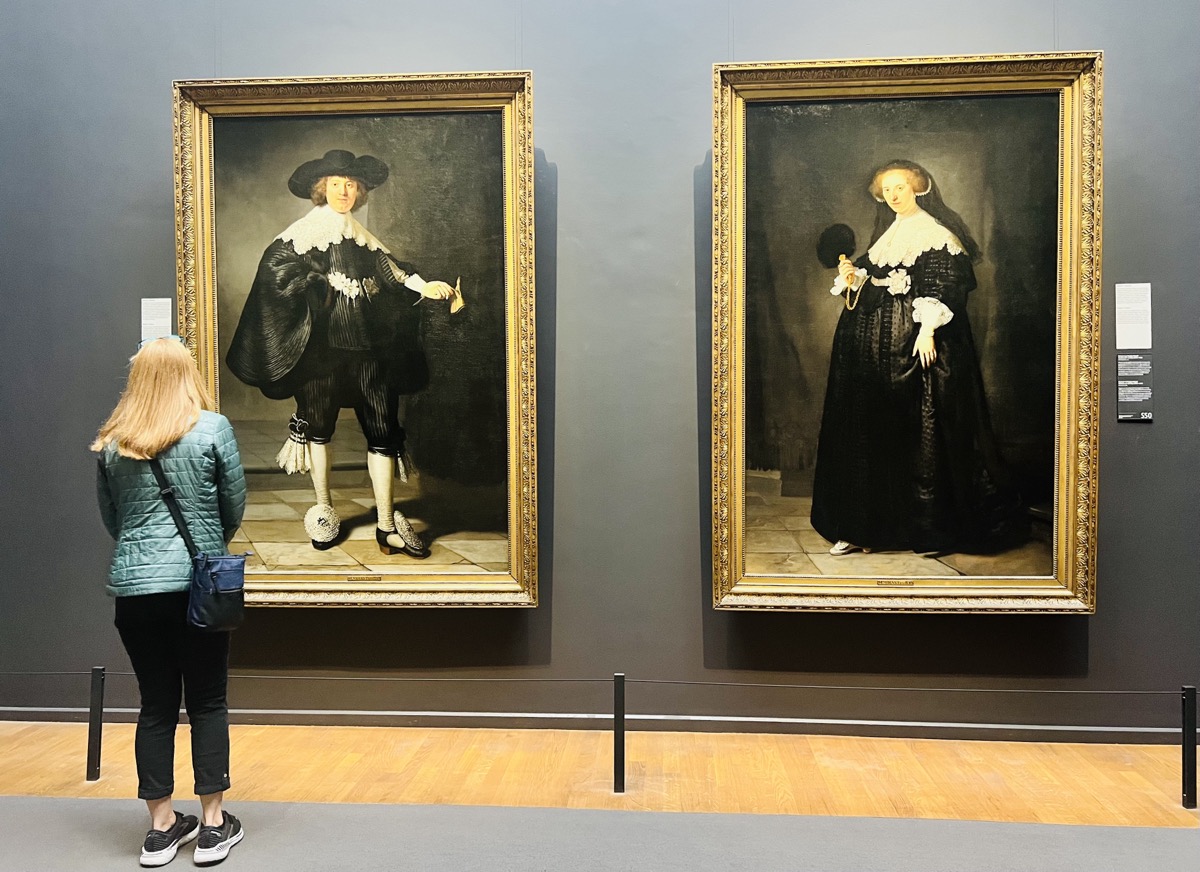 Julie with some golden age Dutch mastery
The Rijksmuseum never disappoints, even if we (like most folks) were shut out of the Vermeer exhibit which sold out almost immediately upon announcement (thank you to the New York Times). The golden era of Dutch painting is the best of the late to post-renaissance art for me: the realism and use of high contrast and light make the art look like photographs to me.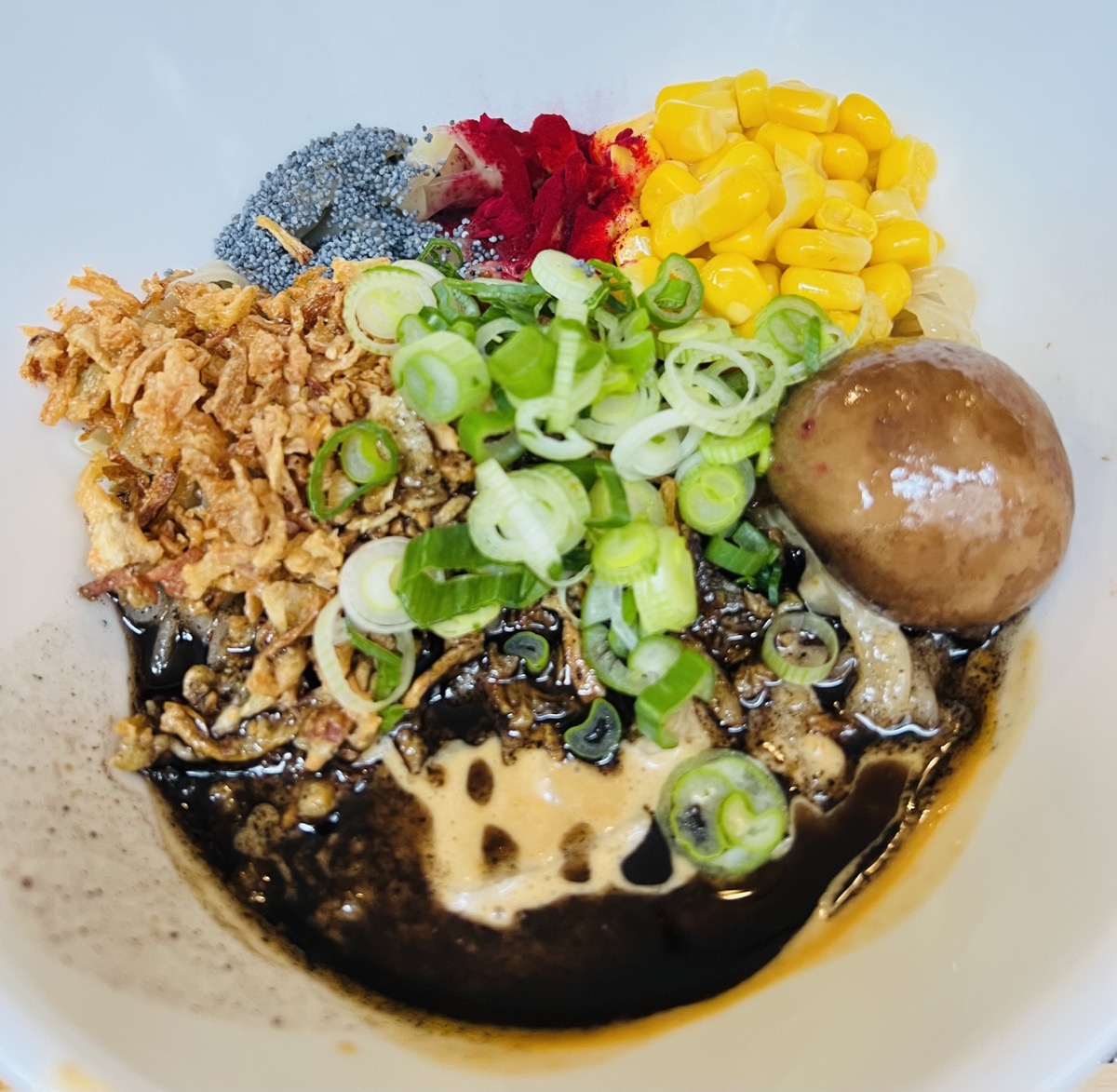 Our plant ramen
One tip of the hat to a Jordaan district restaurant: Men Impossible. This is a 100% plant based Japanese ramen shop, with a fixed menu and at time hard to get reservations. We loved every bit of it and I hope we start to see more adoption of this within Japanese food culture.