Venetian Lagoon - San Michele, Murano, Burano, and Torcello
We spent our second full day in Venice using our vaporetto pass to explore the islands north of the main island.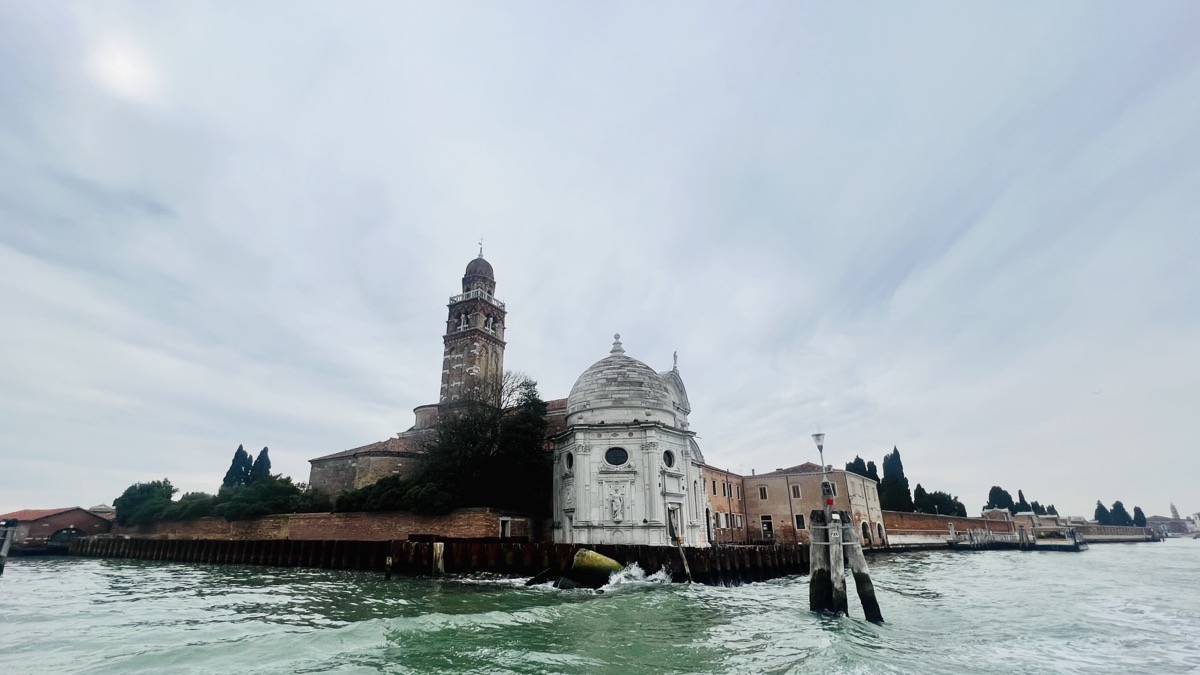 Pulling away from cemetery island
Our first stop was San Michele, aka cemetery island. There are some notable folks buried there, but we visited mainly to wander around and see how it was setup. We did visit Ezra Pound's grave (he was a fascist!), wandered over to the Russian corner to see Igor Stravinsky's, then back out to the boat stop to continue on.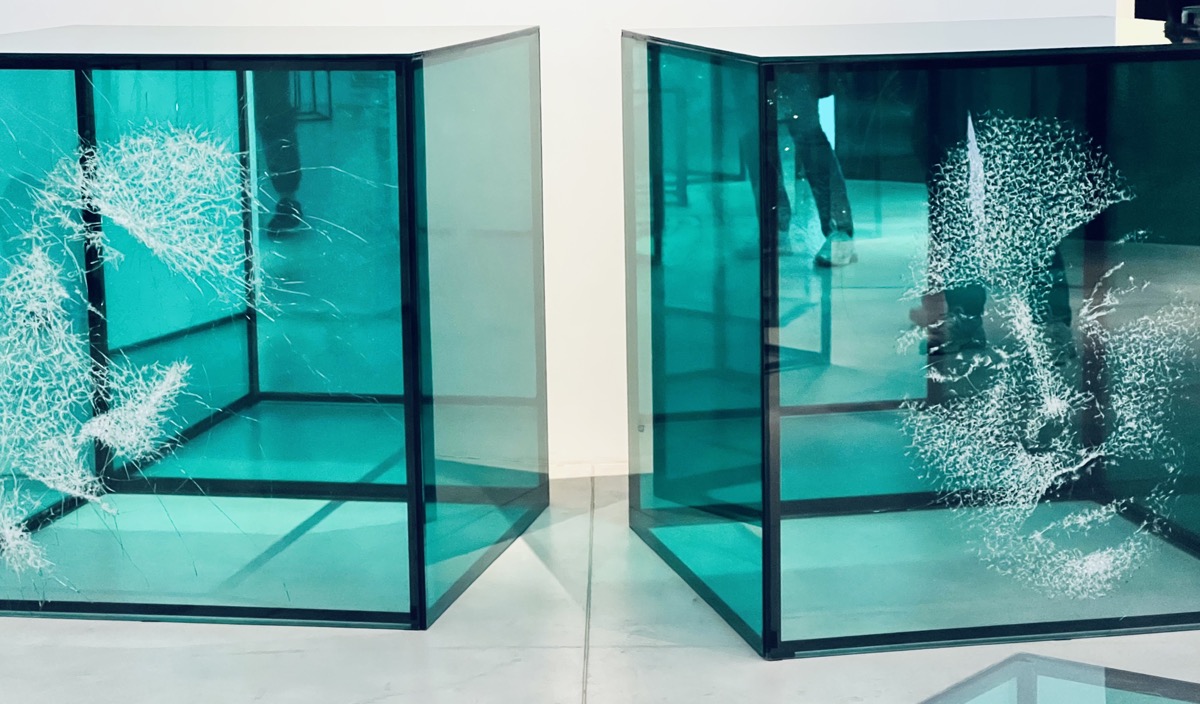 Shattered glass art
Next stop: Murano, aka glass islands, for some window shopping and a visit to the glass museum. Julie and I are familiar with glass making, having made some of our own on the Oregon coast plus multiple visits to the Corning Museum of Glass, but still it was great to see some of the unique features and innovations from this community. The highlight though was the temporary exhibit Shattering Beauty by Simon Berger, a collection of works created by breaking glass. The videos showing how he does his work were revealing (check this out for an idea of what I'm talking about).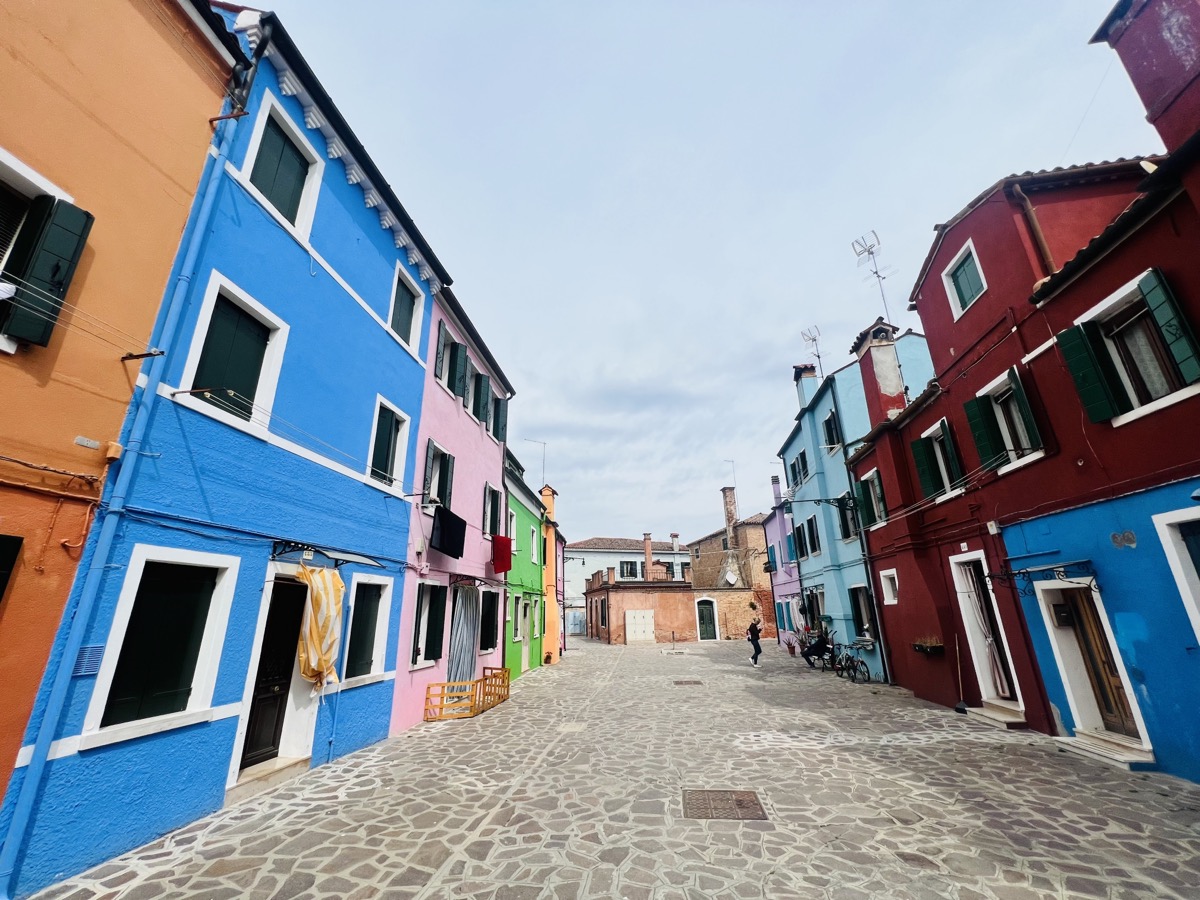 Village street in Burano
We continued further north in the lagoon to Burano, aka lace island. This reminded me of visiting remote villages in the Greek islands, with quiet side streets and beautifully colored homes. We had a nice lunch then visited the lace museum. Looking at the lace was nice, but sitting and seeing videos of the craft was most impressive.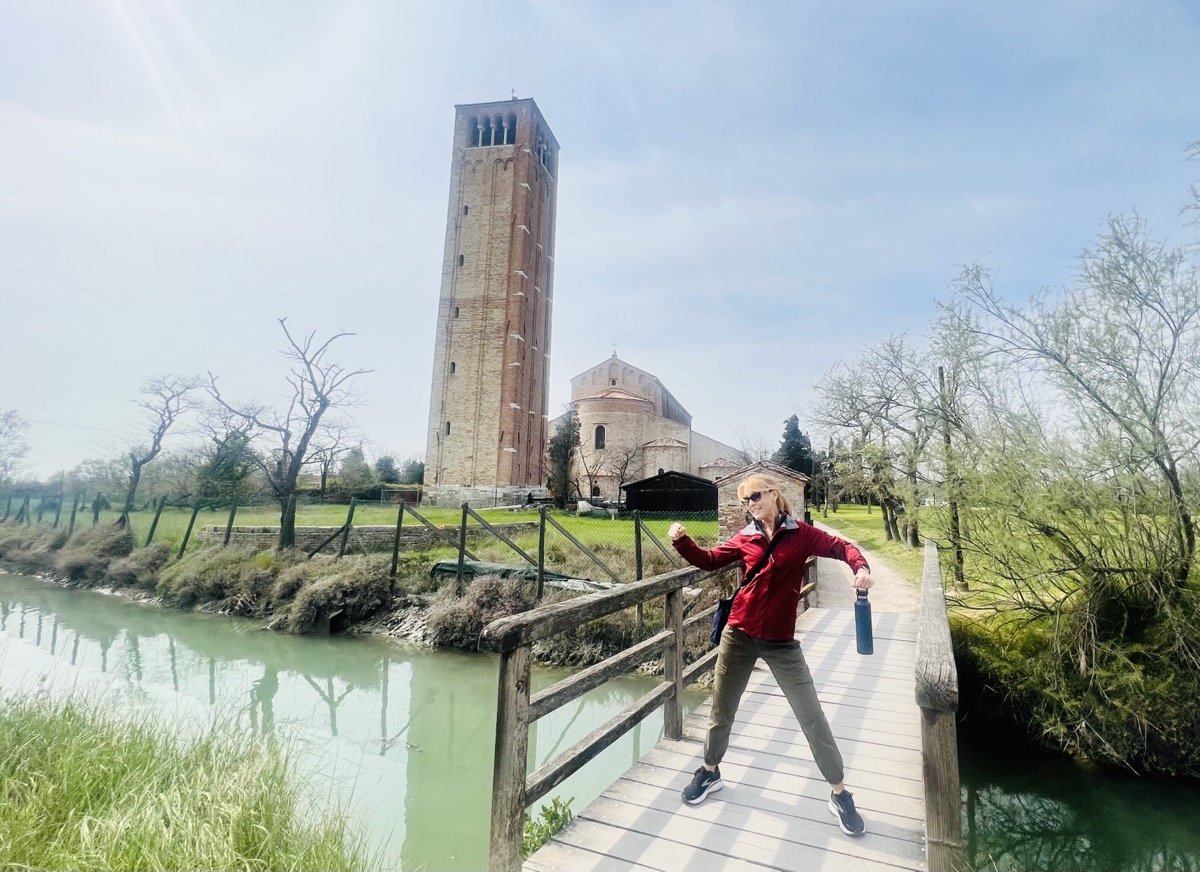 Julie on a Torcello bridge with tower in the background
Our last island was our favorite, the remote ghost island of Torcello considered the parent island of the Venetian lagoon complex. We loved the walk down the tree-lined path along the canal to the church, passing a few restaurants and lots of green fields and some orchards. We climbed the tower of course, enjoyed seeing Roman, Byzantine, and Gothic artifacts, and wandered the wetlands at the edge of the island for a bit.
There are more, less touristed, islands in the lagoon that we'd love to visit in the future. These are a great change of pace from the dense concentration near San Marco.