We are closing out our final full day here in Florence, having hit most of the major sites and continuing to enjoy Italian food.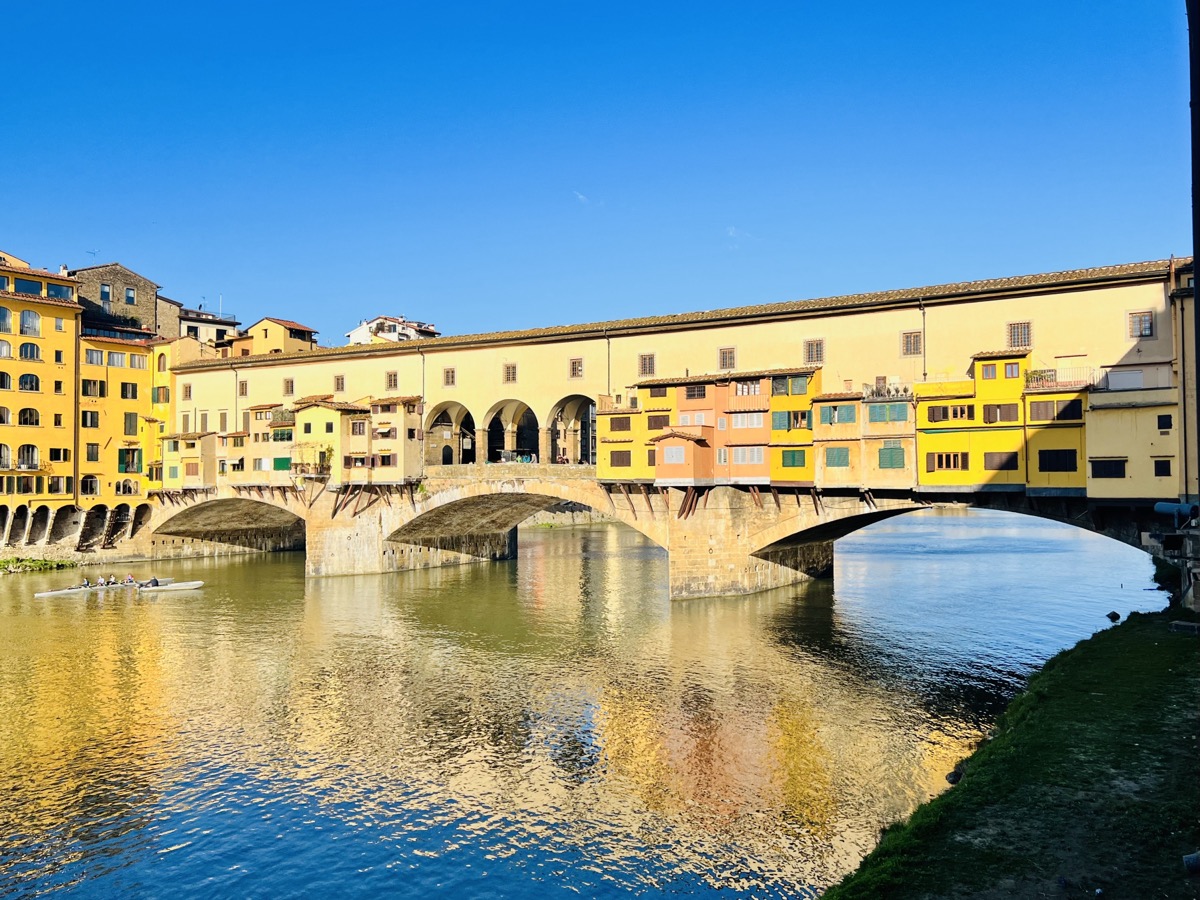 Early morning Ponte Vecchio
Our first night here we walked a loop from our apartment (close to the Arno about two bridges downstream from the Ponte Vecchio) to the Duomo di Firenze, Uffizi, and Ponte Vecchio. The weather is chilly and windy, but the sun shines and keeps us warm in the afternoon.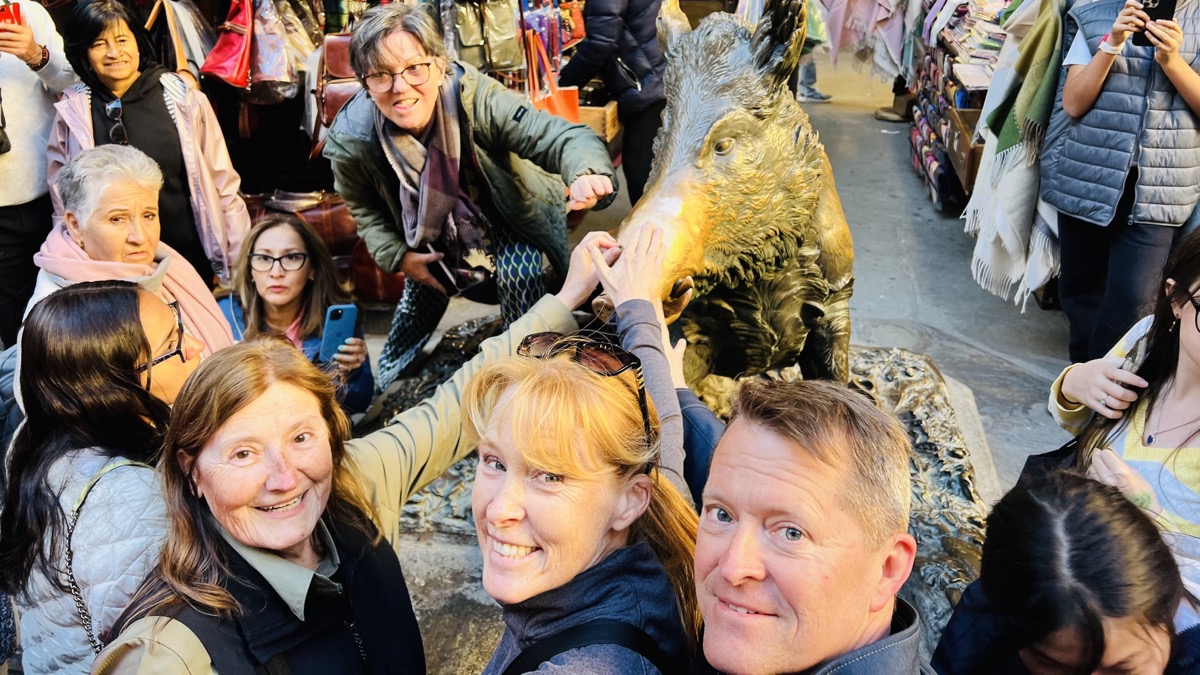 Lisa, Julie, and Mike rubbing the snout
We all loved strolling the mostly pedestrian streets, and engaging in some classic tourist traditions. Gelato was certainly involved.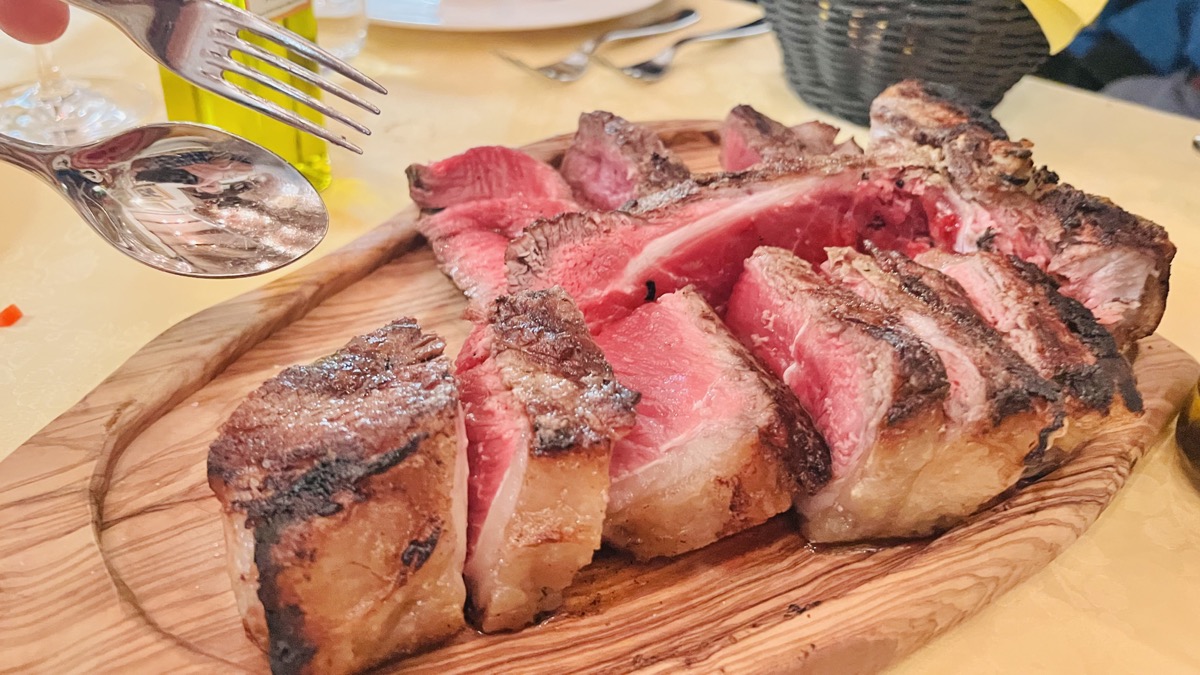 Florentine steak cooked to perfection
Julie had already made two restaurant bookings before I started to take the deep dive in finding a good spot for Florentine steak. Fortunately my searching led me back to our restaurant for the first night: Trattoria Pandemonio. The restaurant wasn't great: the bread was stale, Julie's veggie dish was overcooked and mostly tasteless, but the steak was very good. Five of us shared a portion designed for two people (about 1.2 kg!) plus a few other sides.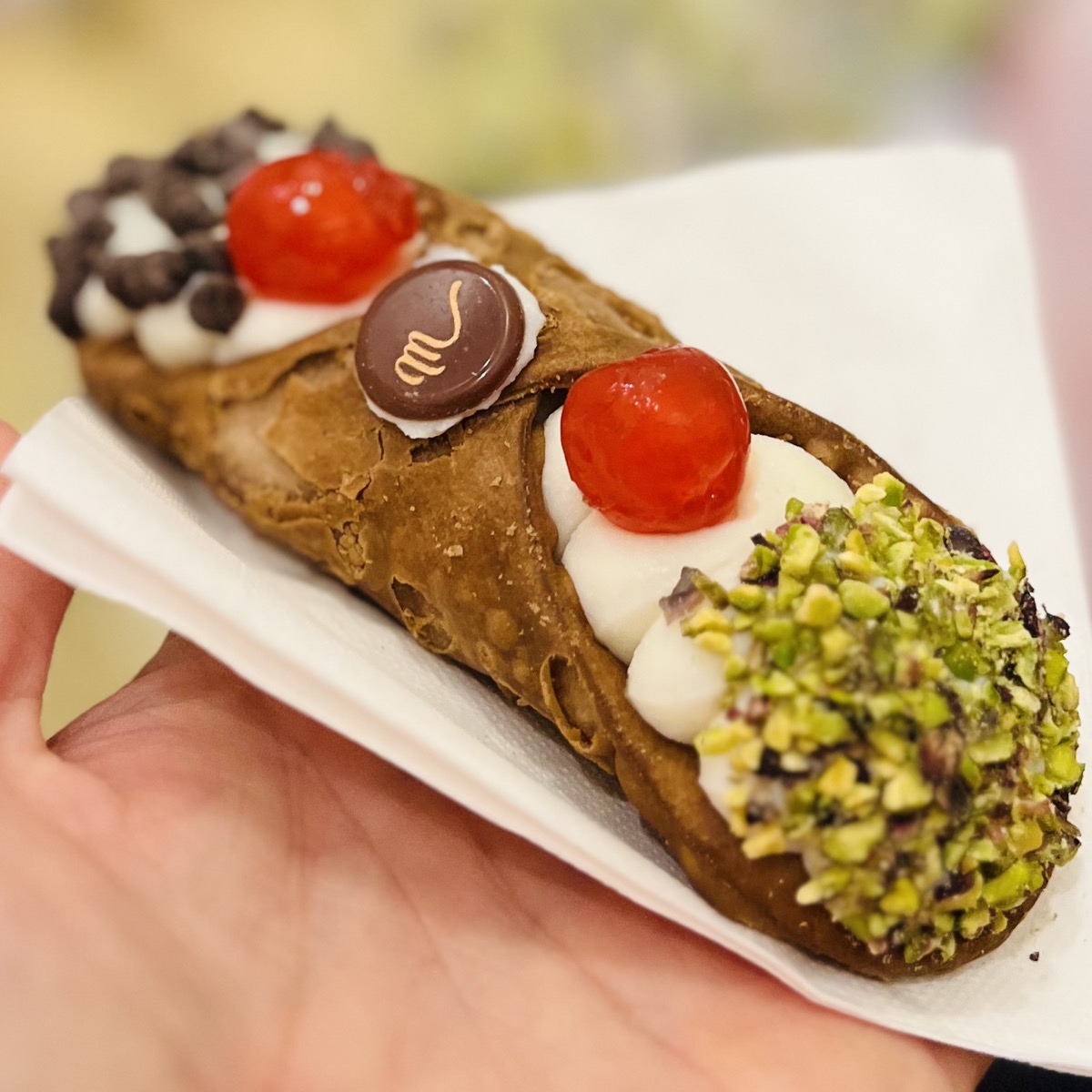 Tasty cannoli
Julie had designs on some good cannoli and we found the perfect spot for an afternoon treat. It was cozy inside, the coffee warmed us up, and everyone loved their treats.