Julie and I intend to hike all the inter-town segments of the Cinque Terre trail system, and day one was the Monterosso to Vernazza to Corniglia portions.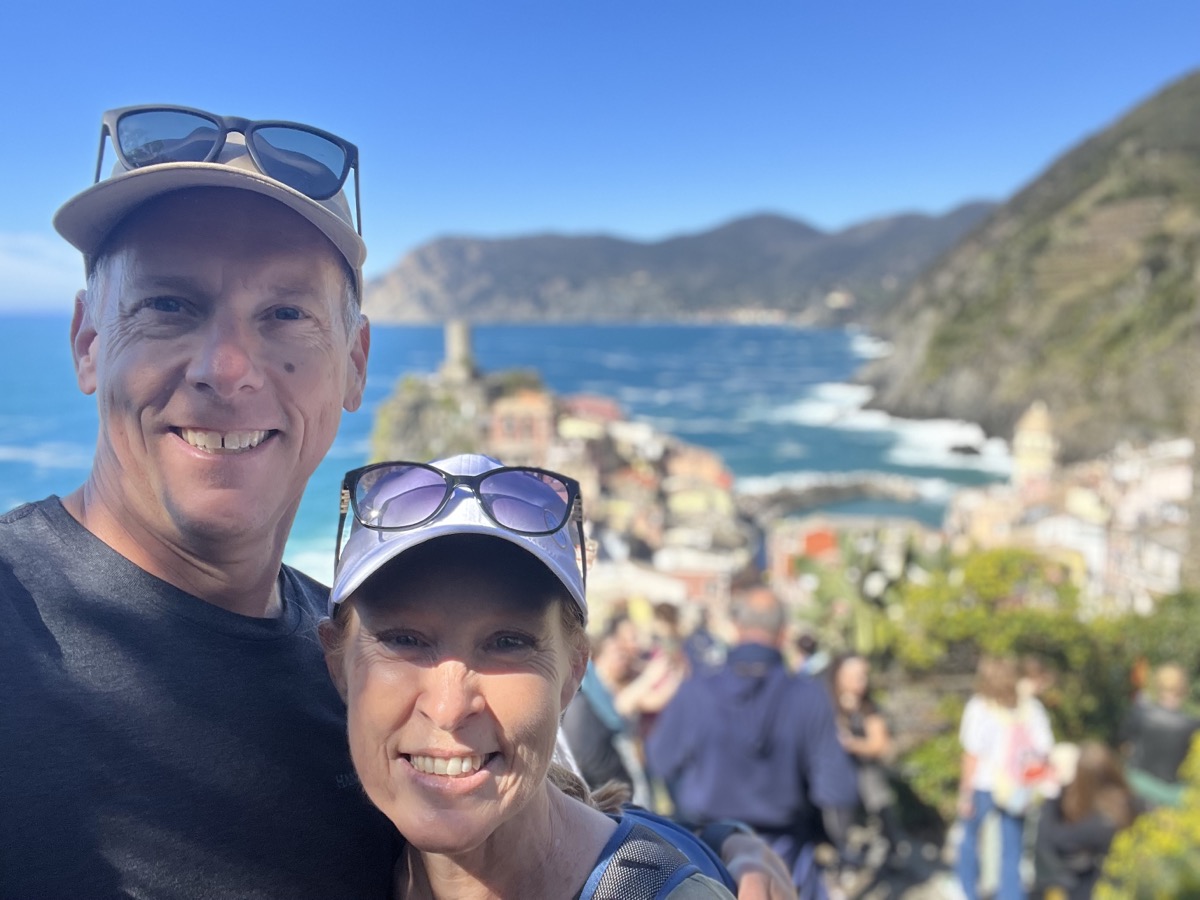 Ussie above Vernazza
All six of us hiked the Monterosso to Vernazza segment, a challenging ~3 mile hike with a lot of climbing and steps. The weather was perfectly sunny and cool. The hiking pass is required for this trail (one of the official blue routes), and all of us bought the combined train and hiking cards for two days. Spectacular views, water flowing and waterfalls, and some cool arch bridges.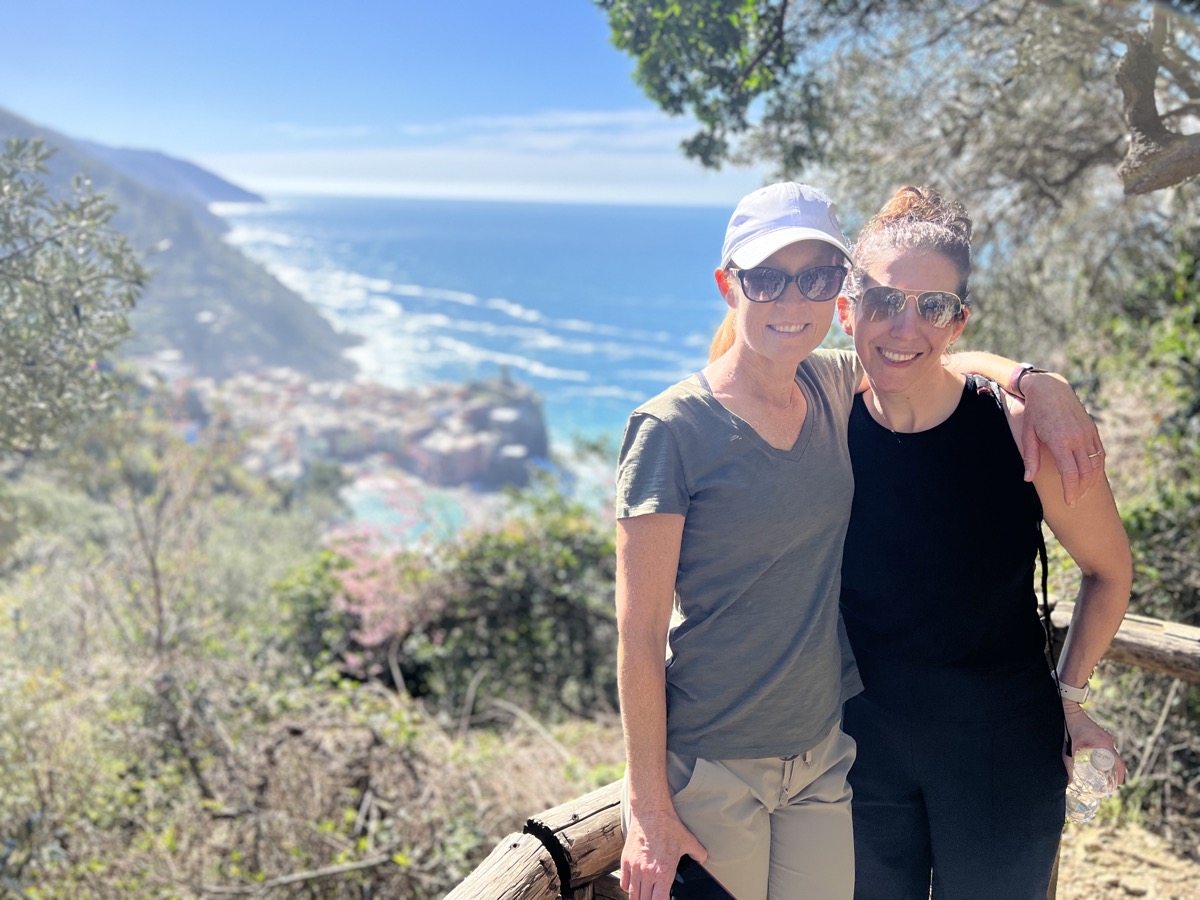 Julie and Britt as we come into Vernazza
We all worked at our own paces, with a brief stop to check on a hiker who had fallen and cut up his face pretty badly. We would see him, his partner, and their dog many more times over the day. He seemed in good spirits despite a face full of bandages.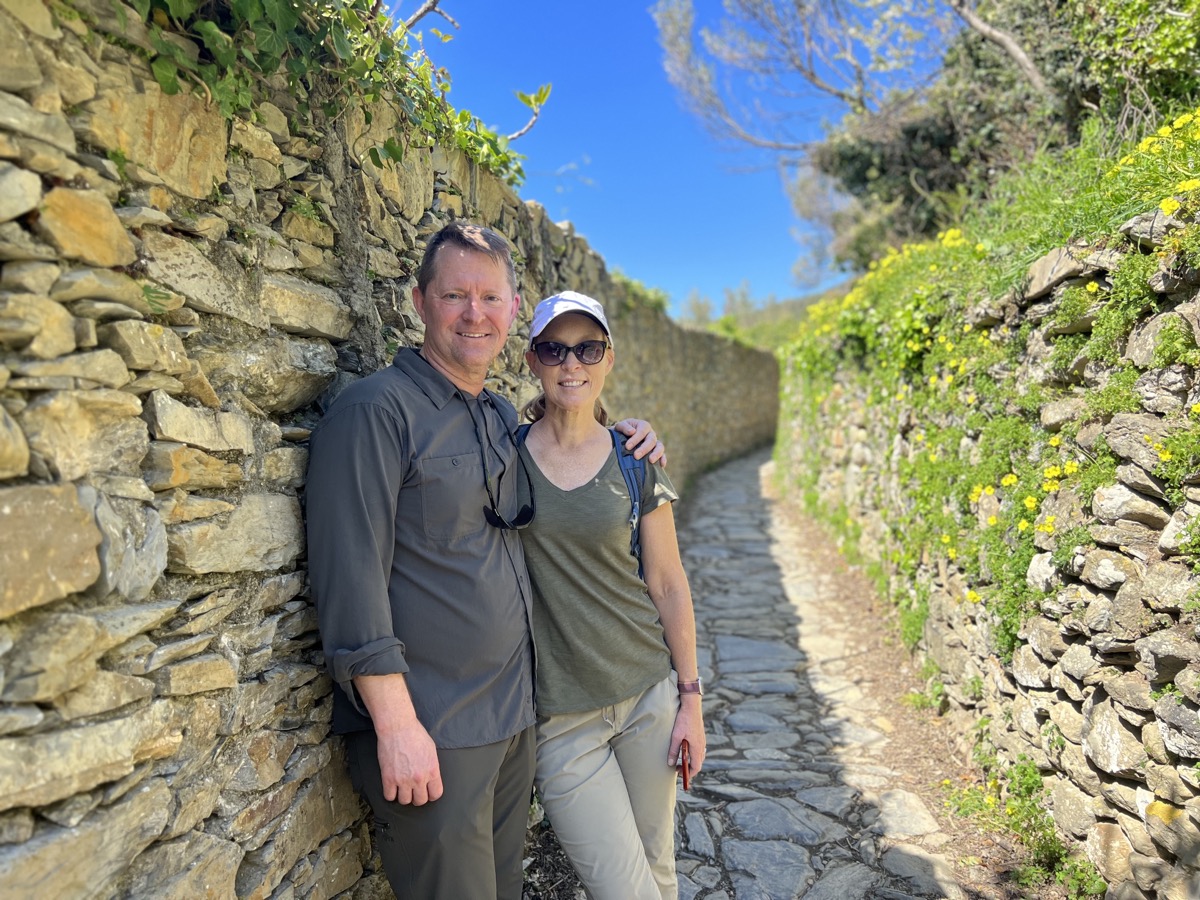 Mike and Julie on the trail into Corniglia
For the Vernazza to Corniglia hike we were down to Julie, Mike, and me. It had a similar climb but was shorter at just under 2.5 miles. Corniglia is the only town of the five not directly on the water.
The final portion of the trail into Corniglia is a beautiful dry stone wall bordered path with abundant wildflowers (and bees). We explored the church and found a great lunch spot. Spaghetti with anchovies for me, please!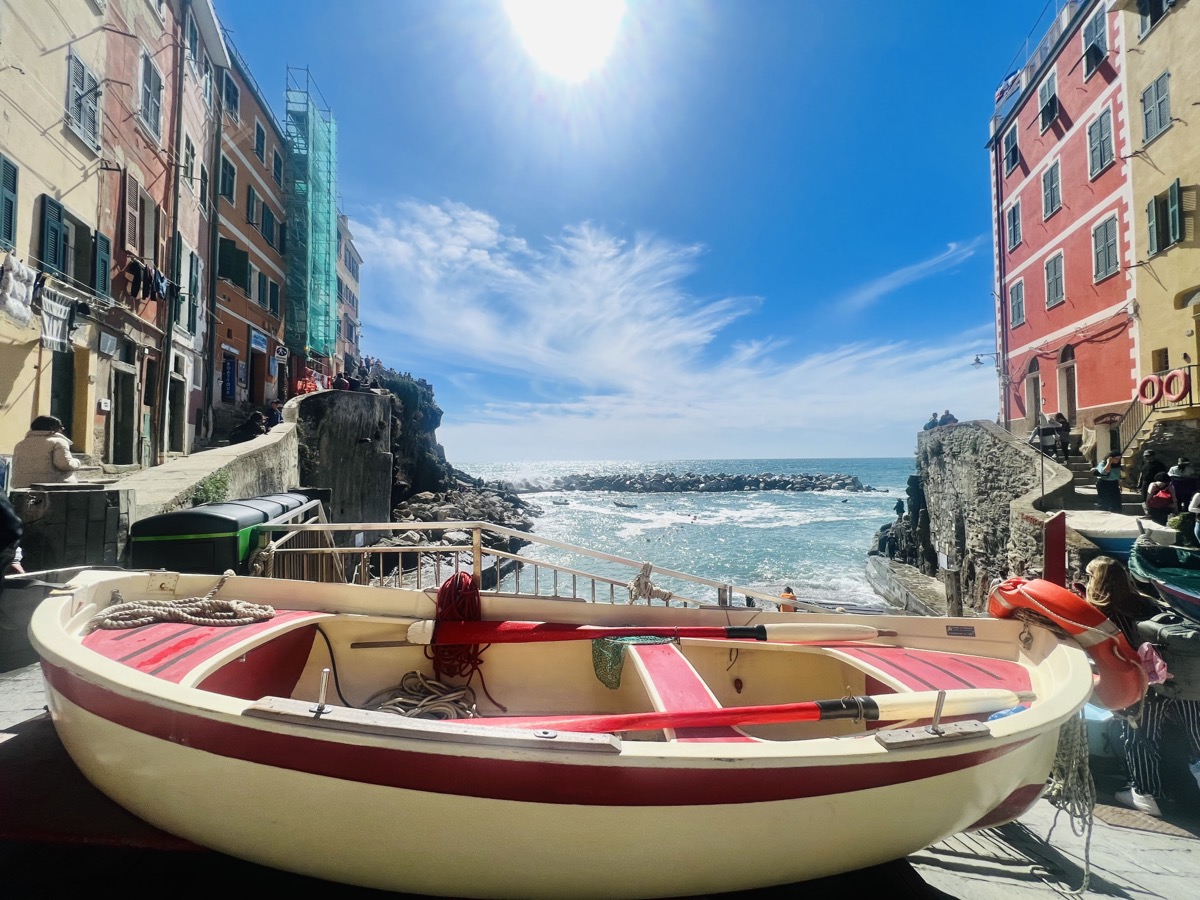 Waterfront in Riomaggiore
We had designs on taking the train all the way to Riomagiorre and taking the ferry back to Monterosso; sadly the ferry wasn't running because of weather (maybe the waves?). We enjoyed the waterfront for a bit, grabbed a gelato, then took the train back home. Nice dinner with pizza and grappa, then some YouTube roulette back in the villa.