A seamless transition to Barcelona from Madrid via train and we are excited for two more full days in this city.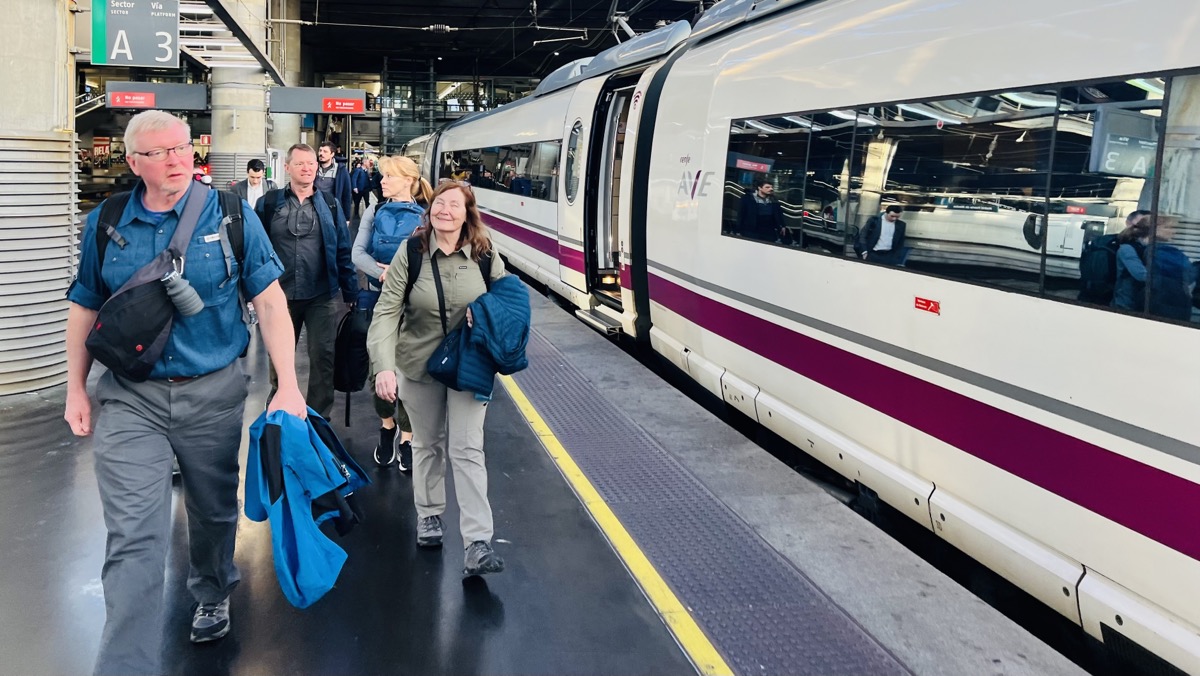 Boarding train to Barcelona
Our AirBnB host was happy to let us check in early; after a metro ride from the train station to La Sagrada Familia, we met our host walked us up to our home for the next three nights.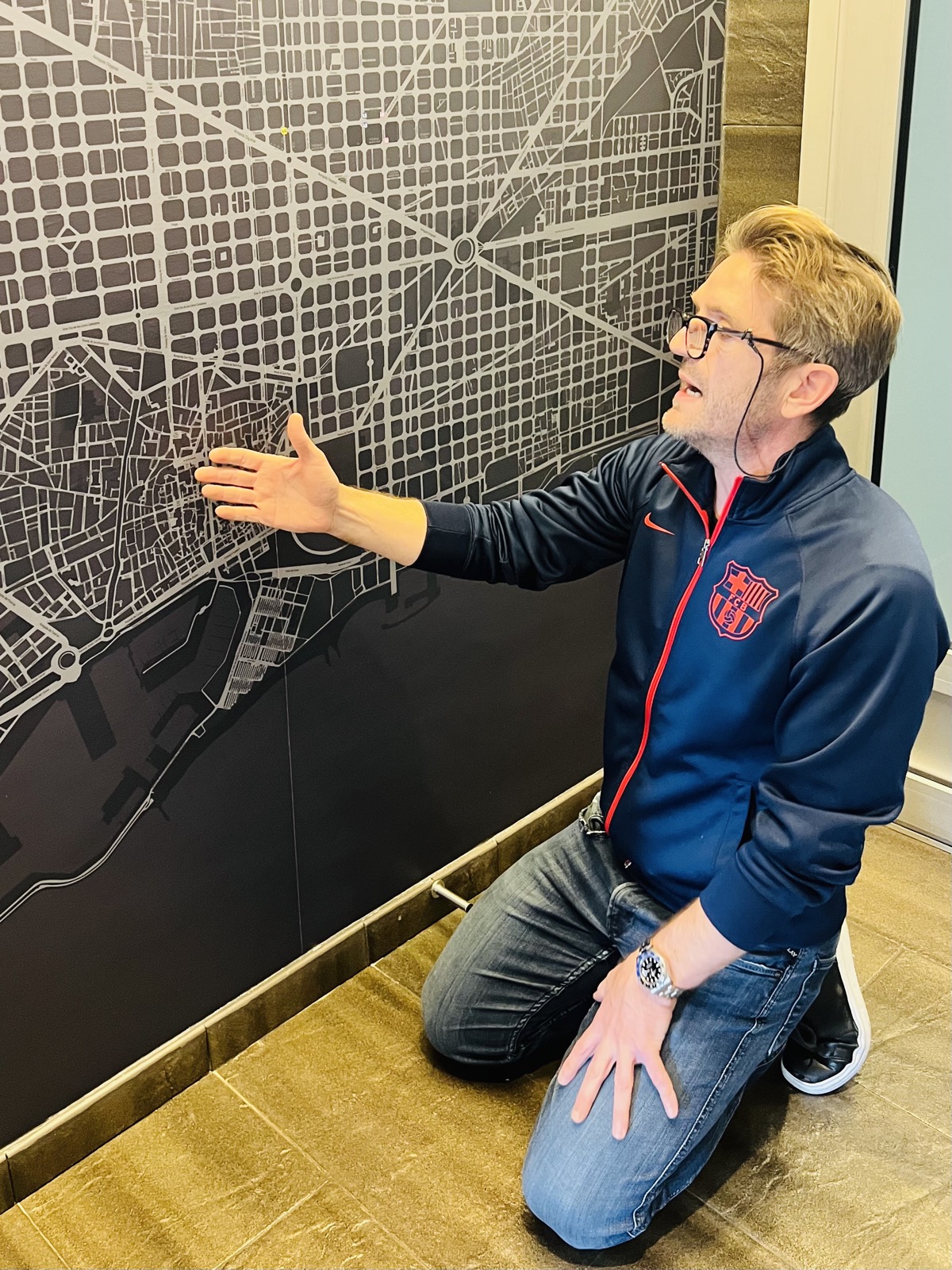 Orientation to the city from Enric
The place is glorious, with a third story view (with balcony) directly overlooking the cathedral and more amenities than I've ever seen in an AirBnB. The fridge and pantry were fully stocked, and the artwork consisted of a metro map and an abstract map of the city. He also shared a wealth of advice on where to go and what to do, and despite Julie and I having a full plan for the group this is allowing us to fine-tune things.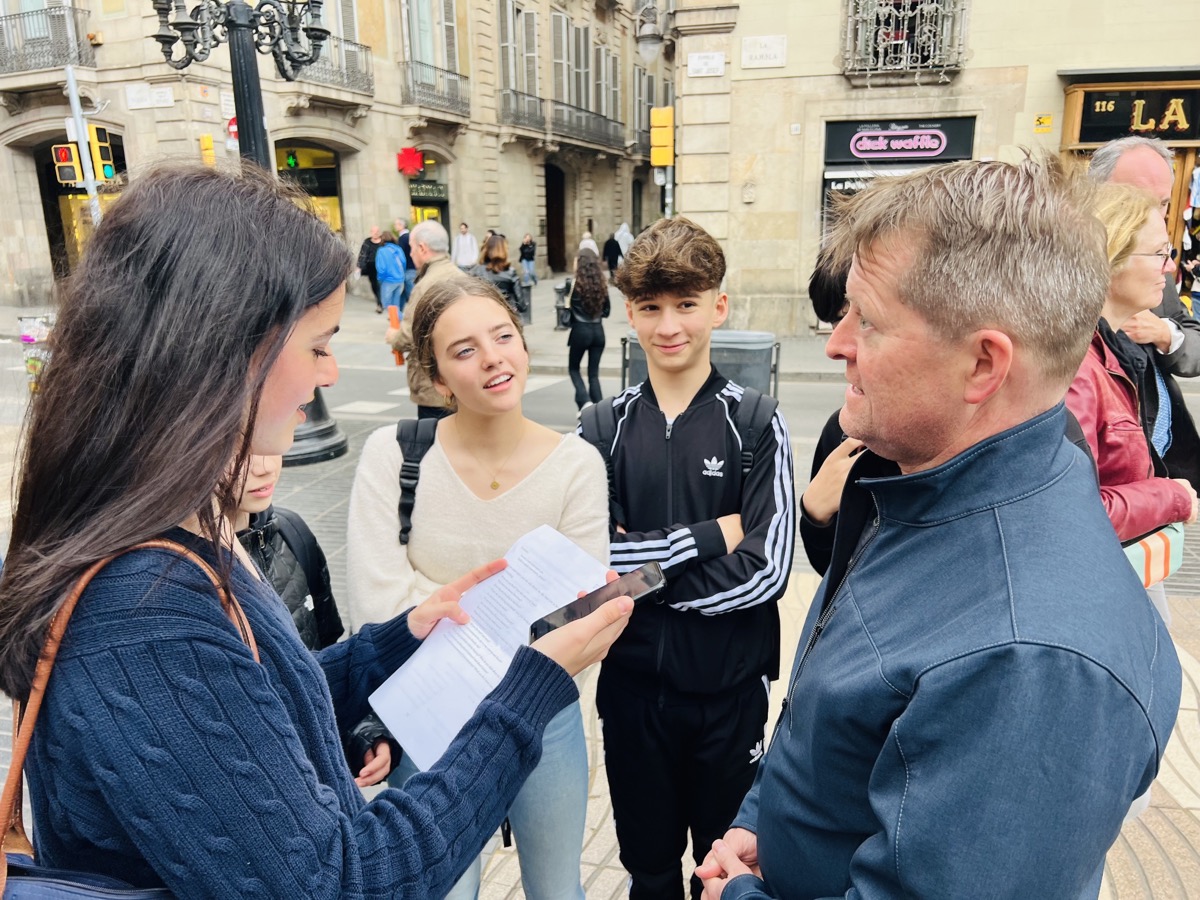 Mike gets interviewed by local students on La Rambla
We hopped back on the metro to venture out near La Rambla, the tree-lined pedestrian street in old Barcelona. Julie did plenty of advanced prep for us and guided us through a variety of architectural and art wonders. We stopped for a cocktail in the Bosc de las Fades bar in a dark forest-like cave.
We had our best meal so far at Restaurante Arcano, with tasty twists on Spanish and Catalan-style dishes.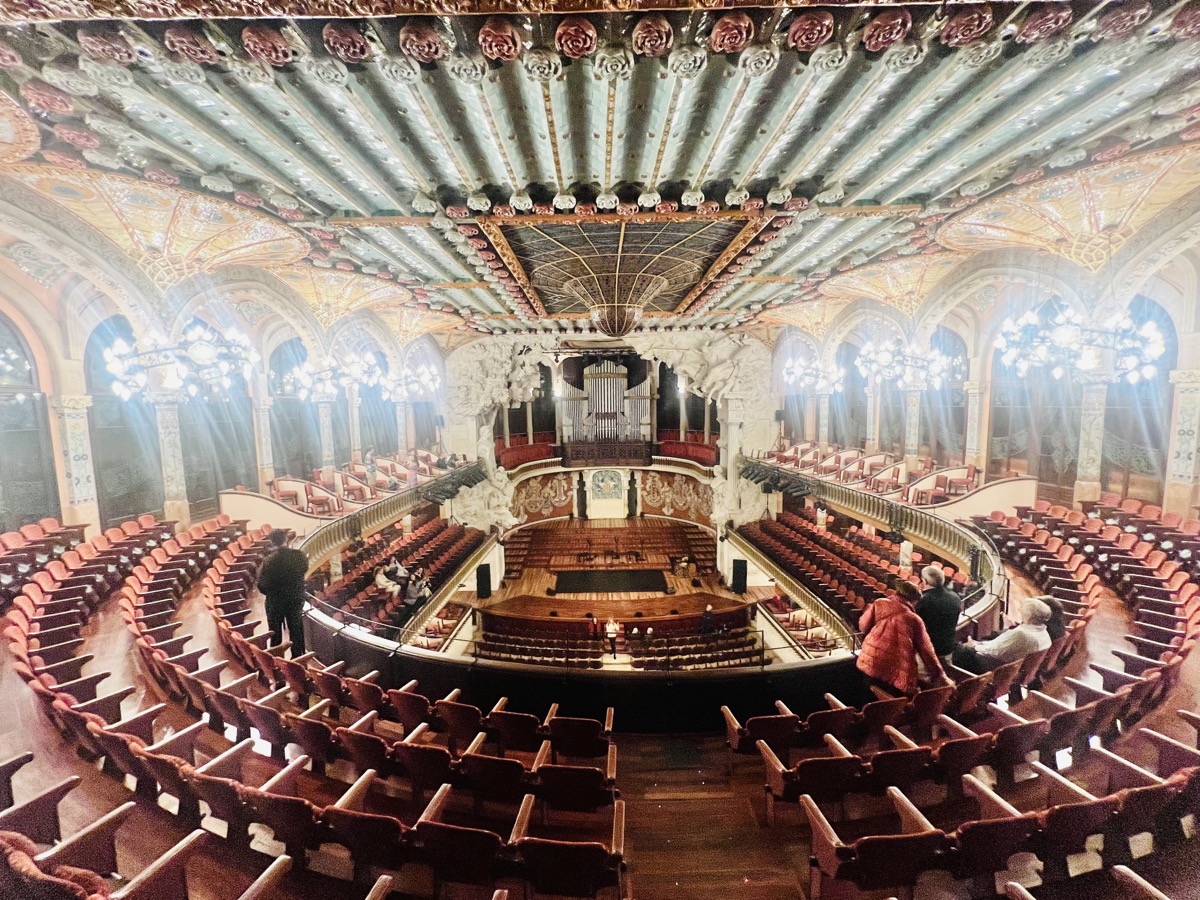 Our music venue
The evening ended in splendor as we took to the Palau de la Música for their guitar trio and dance event. Julie and I were mildly hesitant about booking a show like this for our whole group, concerned that it might be sub-standard tourist fare. It was not. One of the best 90 minutes of live entertainment we've experienced in a long time. Highly recommended!