This was our day to explore the works of Antoni Gaudí, the modernista architecture master of Barcelona.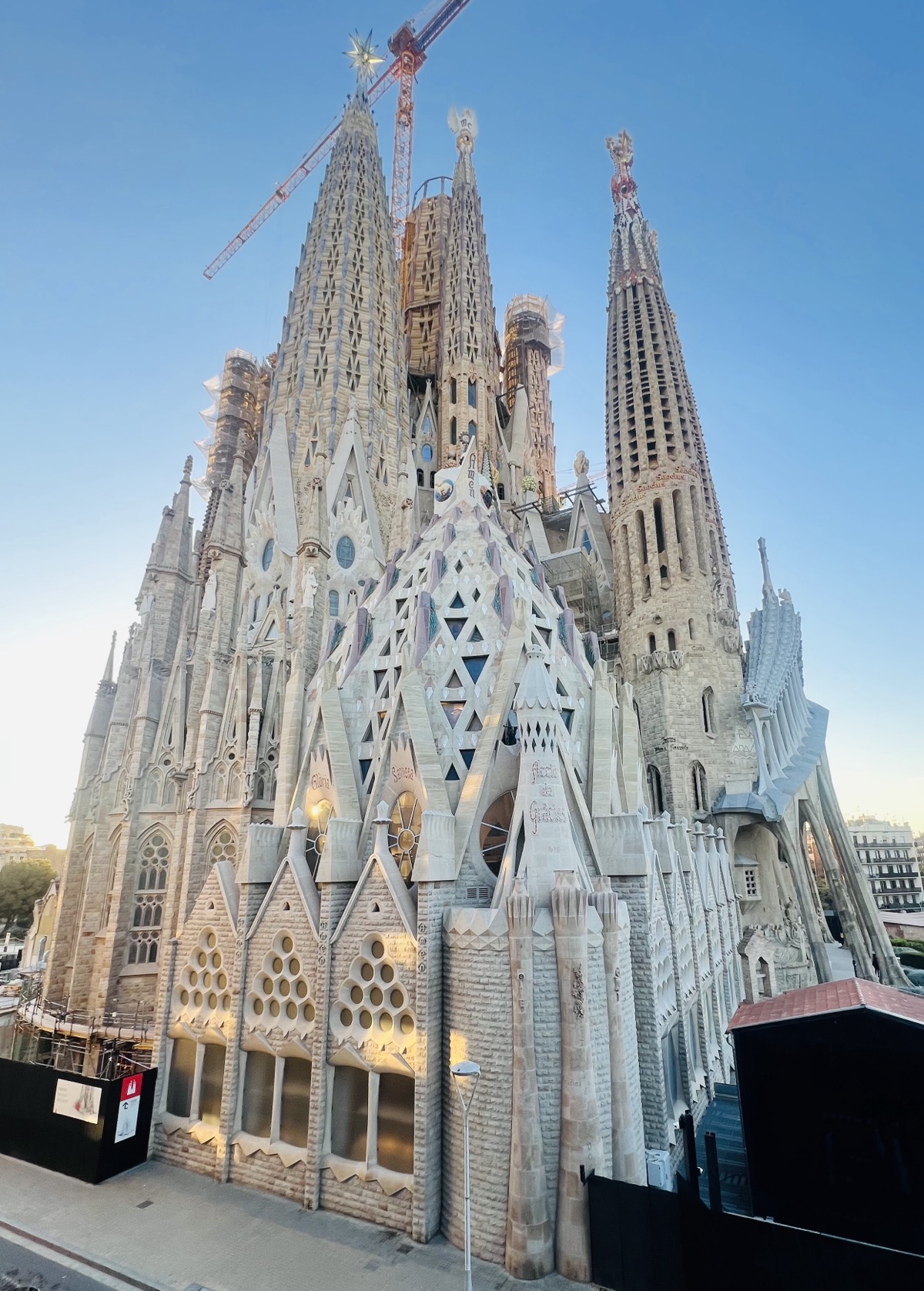 La Sagrada Familia at sunrise
We started our morning with the still-under-construction masterpiece, Sagrada Familia. This is the basilica started in 1882 and likely still 5-8 years from completion. I first visited Sagrada Familia in 1990, and at that time conventional thinking was that it would never be finished. It appears that tourism has provided sufficient cashflows to keep the construction mojo going, and technology improvements have shortened the timeline.
I can only imagine what it must be like living next to a construction project that goes on for an entire lifetime, but the grand cathedrals of Europe usually took 200-400 years. The Cologne Cathedral took over 600 years (albeit with some pauses…)! Computer aided design (and fabrication) has been a key innovation in construction acceleration, which I think is appropriate given how advanced Gaudí was in using innovating design approaches. In at least two of our tours we've seen examples of how he used hanging string and chain models (with scaled loads) to design his load-bearing arches.
Memories of my visit 33 years ago have faded, but I certainly don't remember the interior color spectrum lighting like we saw during our tour. Our guide talked about the blue spectrum lights being on the east for the sunrise, and the warm spectrum lights being west. Julie and I didn't really buy that description, and as we looked at the transition what we saw was a rainbow continuum from the east through the end of the basilica to the west. I'm sure we're not the first to see this.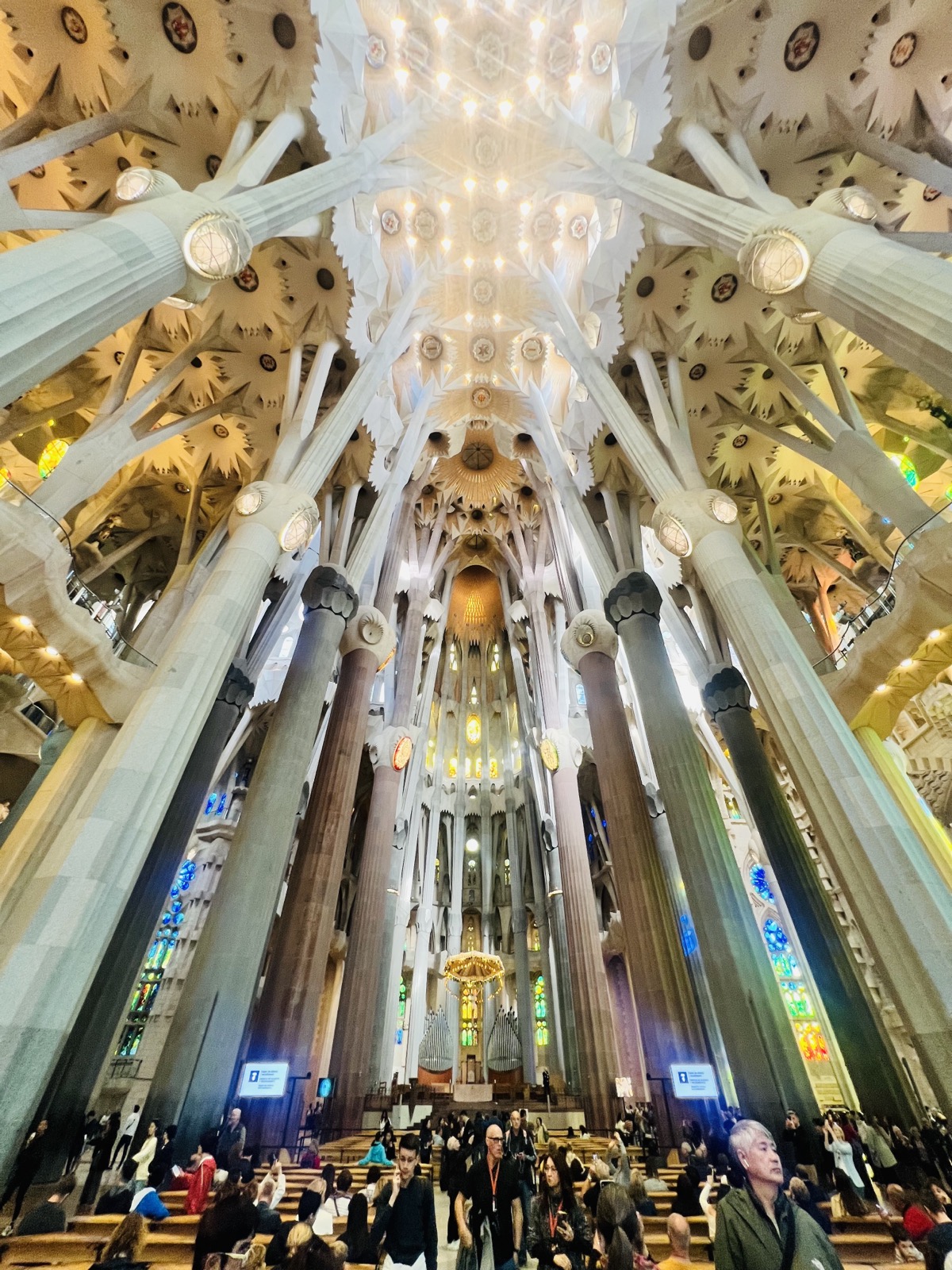 Interior tree columns
The best part of the interior are the organic tree-like columns rising to what looks like a leafy canopy. The trunks irregularly branch into rising boughs in fractal-like manner.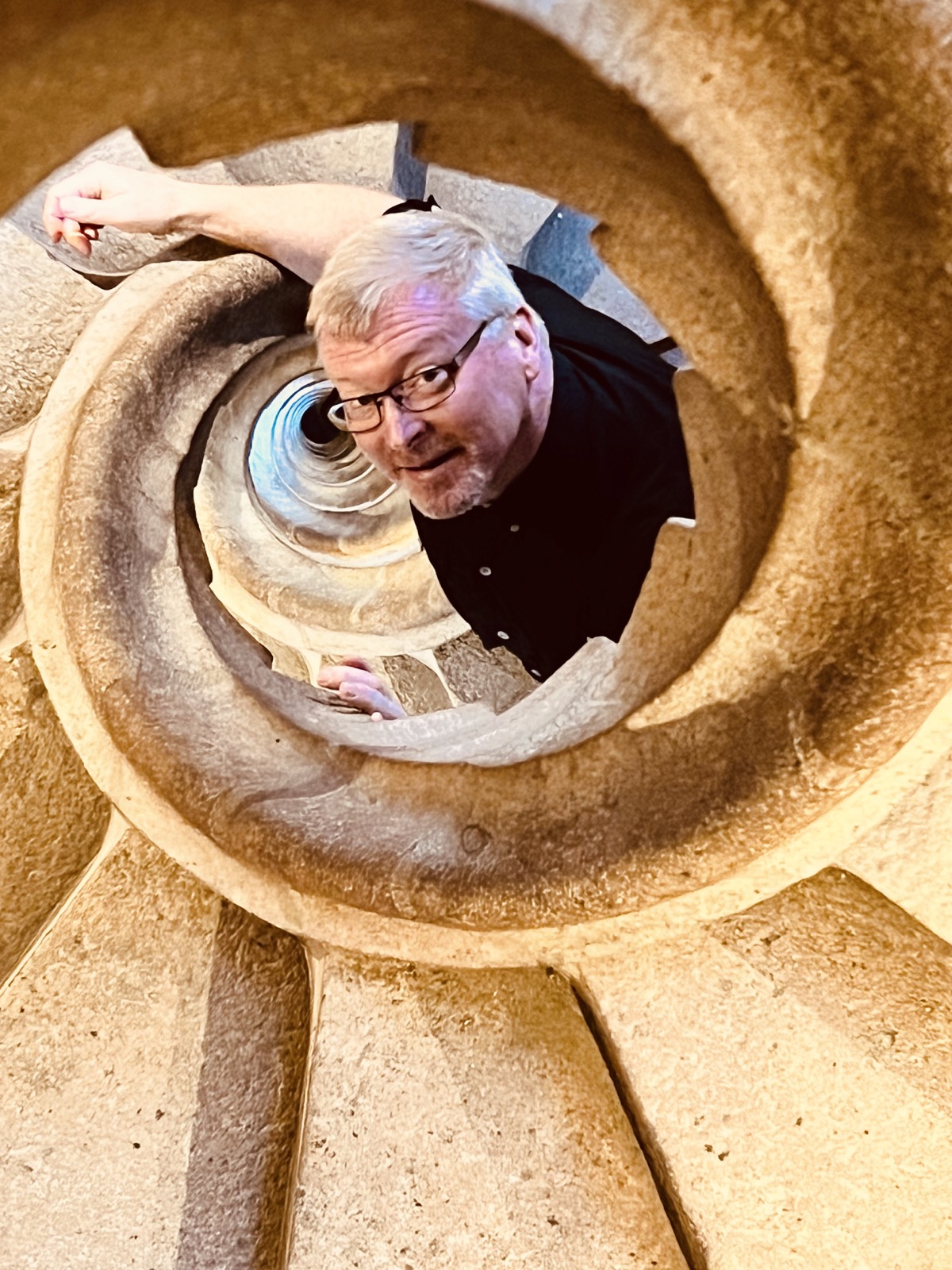 Staircase Dave
We also took the elevator up into the Nativity towers (Nativity is on the east side, Passion is on the west side) and enjoyed the views. The descent down the tower stairs evokes the nautilus shapes adding to the organic feel.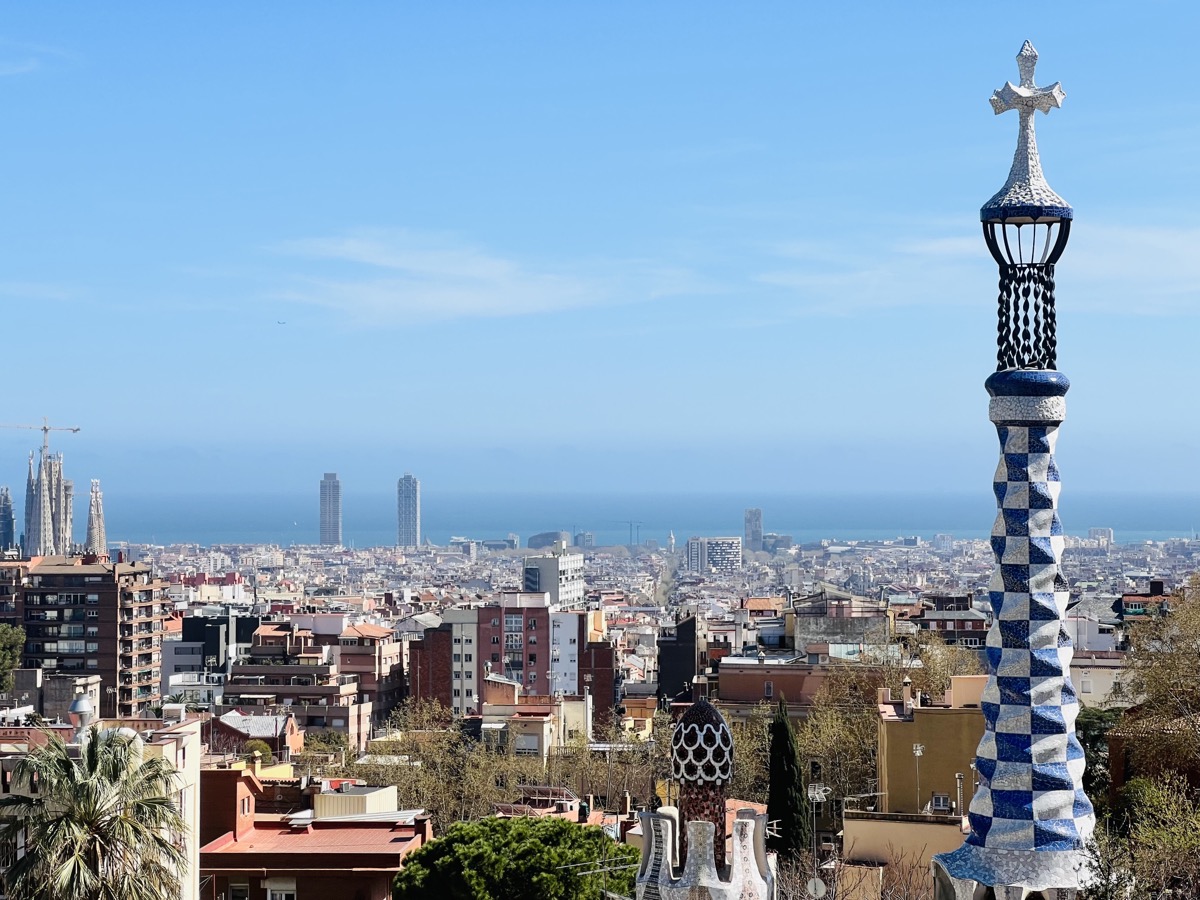 City view from the park
In the afternoon we taxied out to Park Güell, the city park on the hill designed by Gaudí. There are more houses built there, amazing viaducts, and a columnar court and terrace that were our highlights.