Madrid - walking around, Reina Sofia
We are settled in our AirBnB in Madrid, joined by Julie's two brothers and their spouses. The train and metro from the airport was easy and we were able to drop off our luggage at the apartment while they finished up cleaning.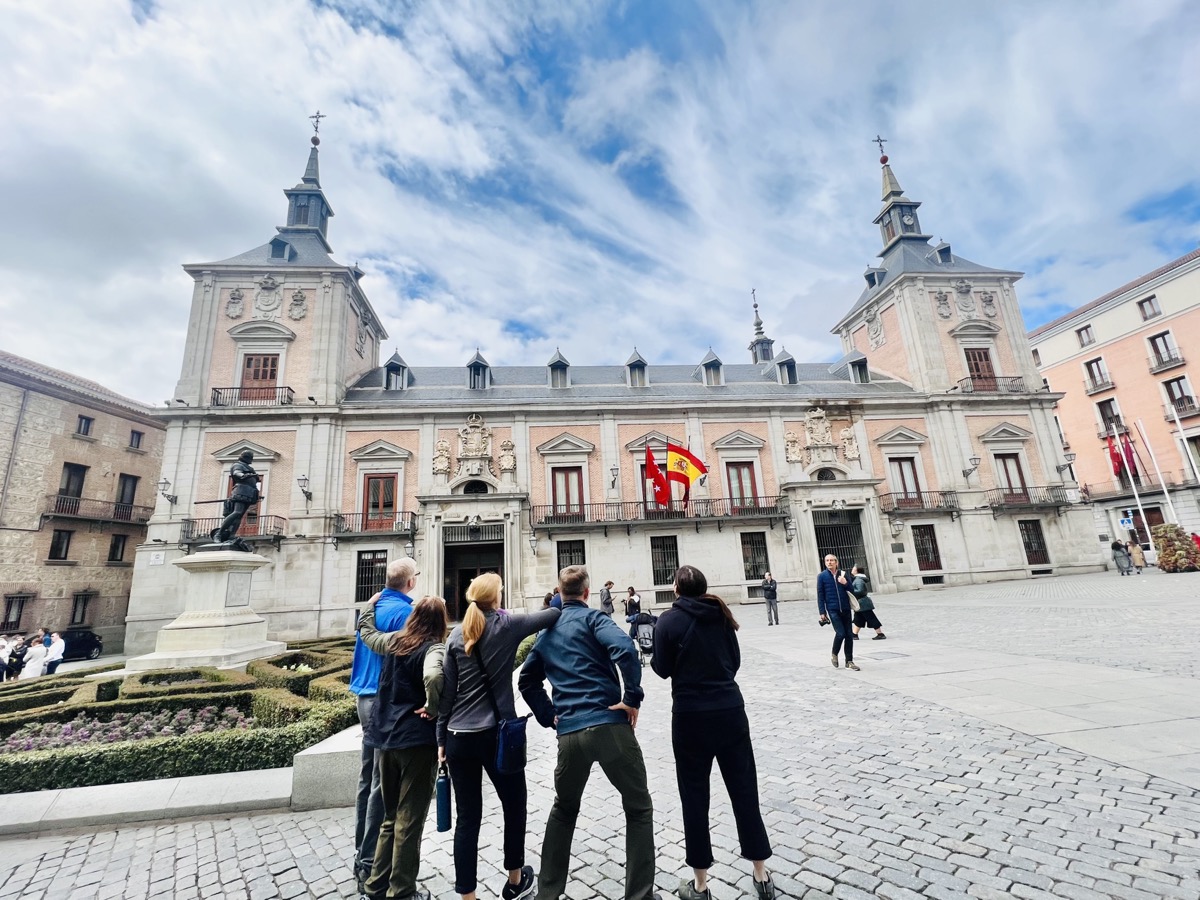 Staring at Town Hall
Julie and I cobbled together a variety of self-guided walking tours for the coming two weeks, and for our first adventure we did a loop between the Royal Palace and the Puerta del Sol.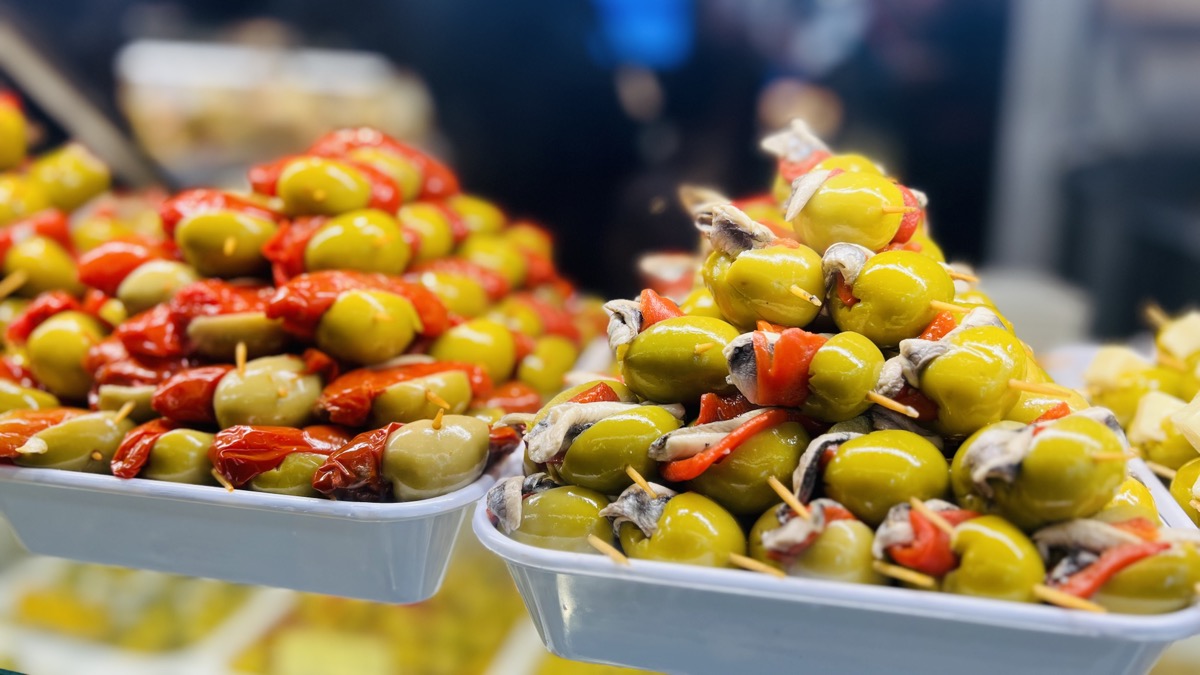 Olives in the market
We found a wonderful high-end San Miguel market (reminded me of the Oxbow Market in Napa) and just wandered the (often pedestrian-only) streets on inner Madrid. I was last here in1990 and my impression is that the city is much cleaner and walking friendly than it was then.
Sculpture at Reina Sofia
Before dinner we spent about two hours touring the Reina Sofia, viewing such masterpieces as Guernica and The Great Masturbator. Arriving an hour before free admission started at 7pm was wise as the museum was quiet and uncrowded (until it wasn't).
Dinner was at Tatema with an amazing assortment of vegetarian tapas mixed in with some tasty poultry for the meat eaters. We shared everything and had some sangria and beer.