We Didn't Finish Kernstown
But it sure was fun.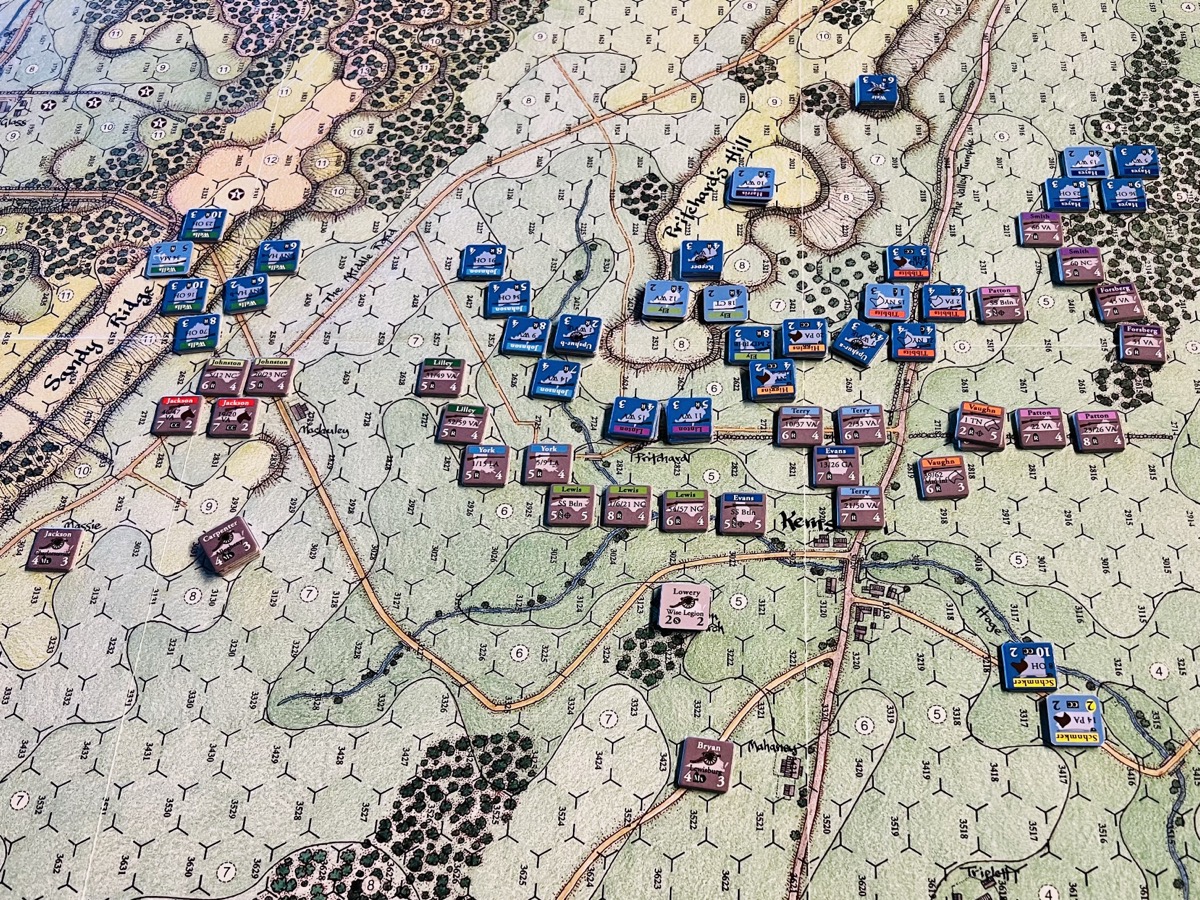 Kernstown map
Wargames are an interesting game hobby niche: my guess is that most games never actually play to completion. There's often a concession, or a realization that significant rules were missed or implemented incorrectly resulting in a restart or abort of the session. In our case, we were far enough along in the game of Kernstown that we had a feeling for the game (we love it) and that both of us were still stressed that the other had the stronger position. New people showed up and it was time to move on to something else.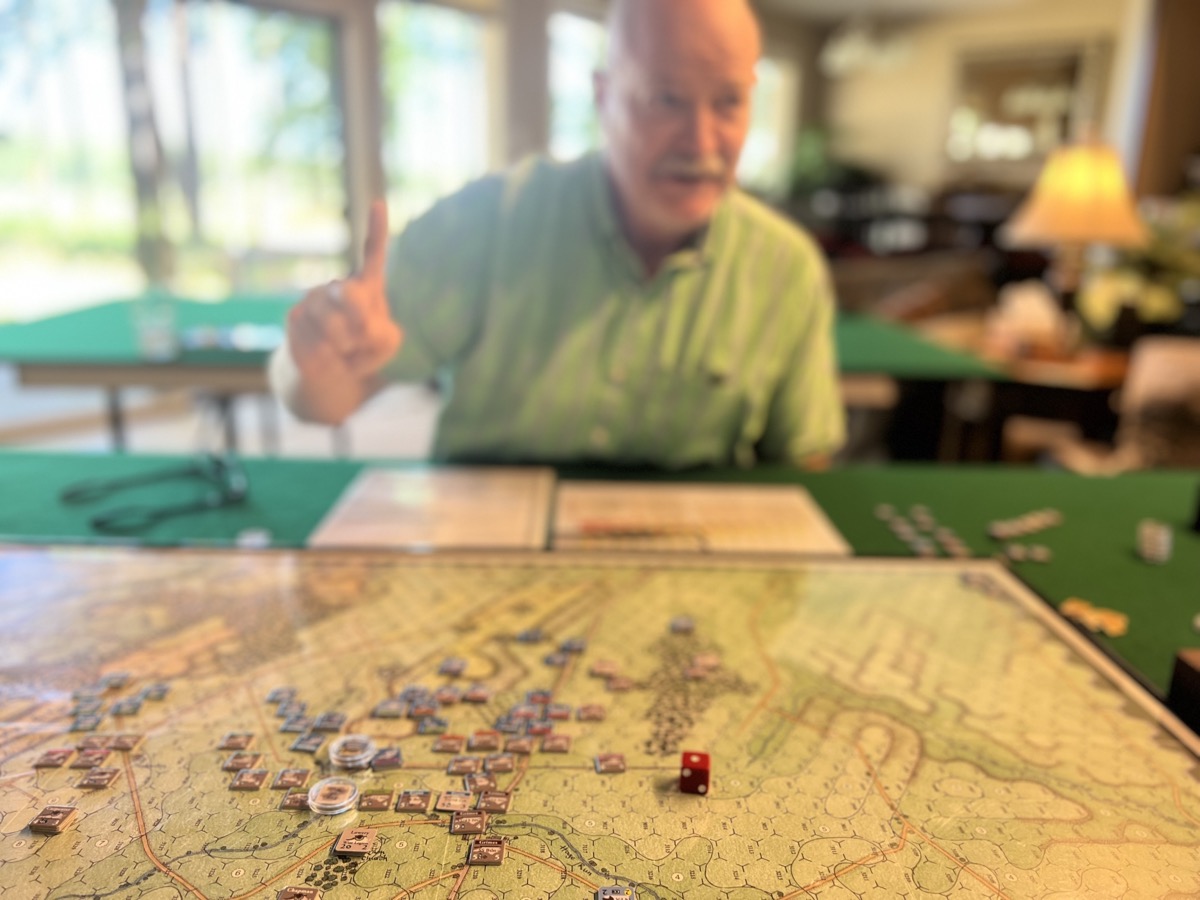 Ken rolling ones
Ken had amazing run of rolling 1 on the colored die for his attacks (two dice are rolled, with a colored die being the 10s digit; you want high numbers).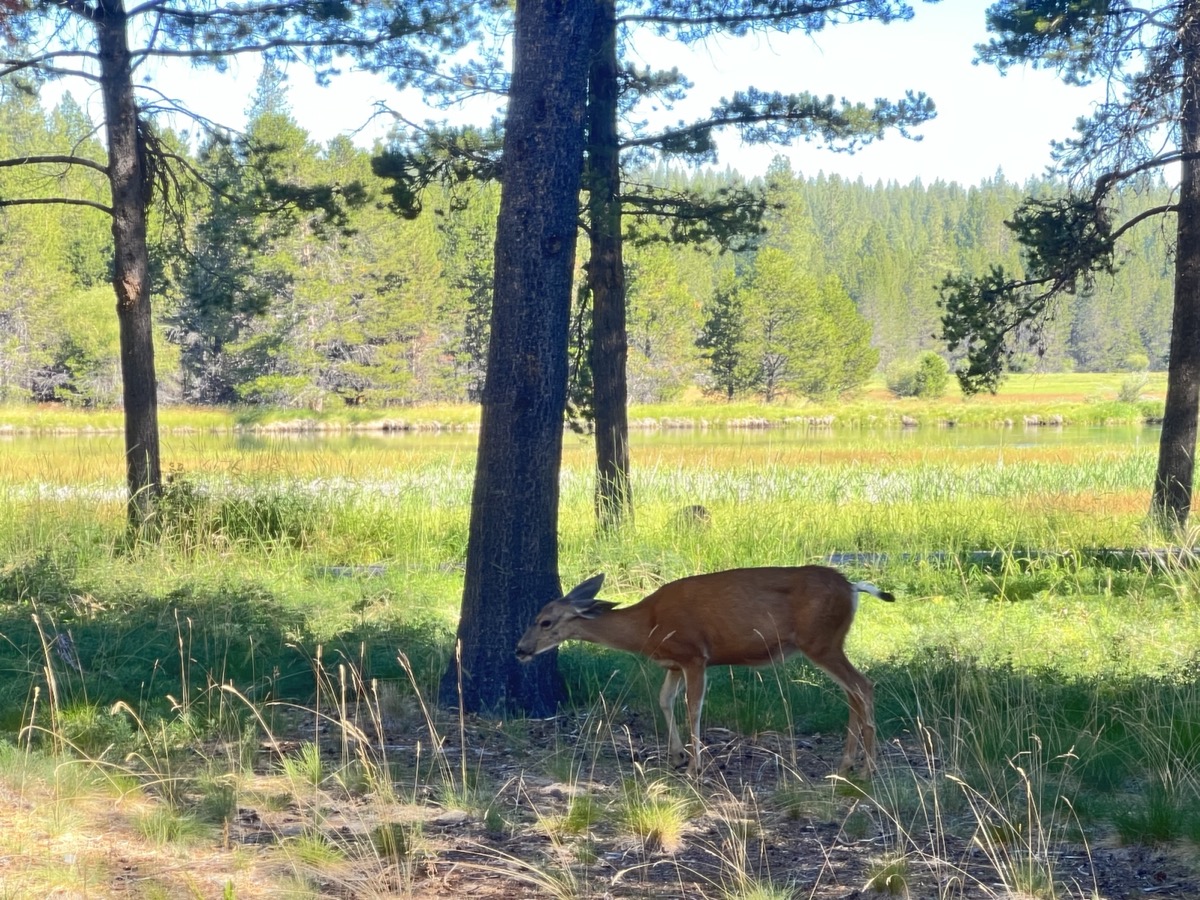 Deer outside the window
Sunriver never disappoints. Despite temperatures soaring to near 100 degree levels, it doesn't stay there for long and the nights are cool, dry and comfortable. We probably saw over 100 boats, rafts, and paddleboards floating down the Deschutes today. We've also had a lot of black tailed deer visitors.
---
Bruce and I have been playing Kharkov for the past day and a half. We enjoyed it so much that when I lost early as the Soviets we switched sides to start another game. He's doing much better, allowing us to get deeper into the game and see the full arc.