Julie's Golf Adventure Update
Julie had her first lesson this week, with a focus on short game.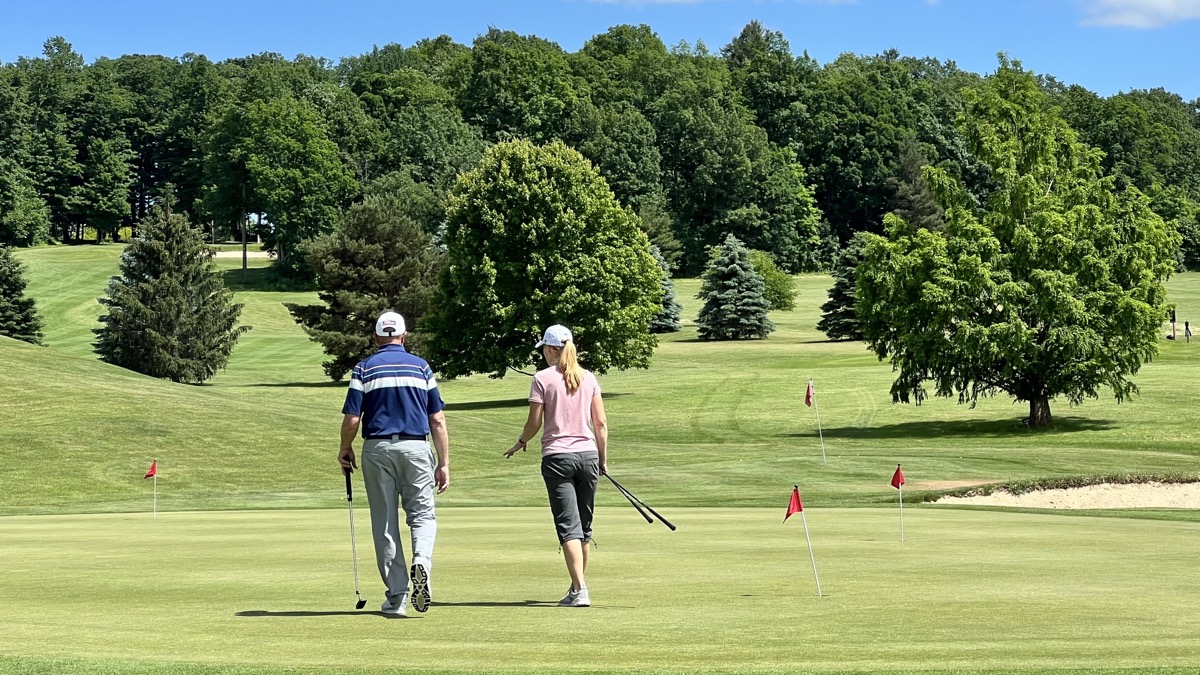 Julie with her golf coach
We have a great local pro here and he's very collaborative with us on how to introduce her to the game. Working backwards from the green to tee is working out well. We did our first couple's scramble tonight and had a blast.