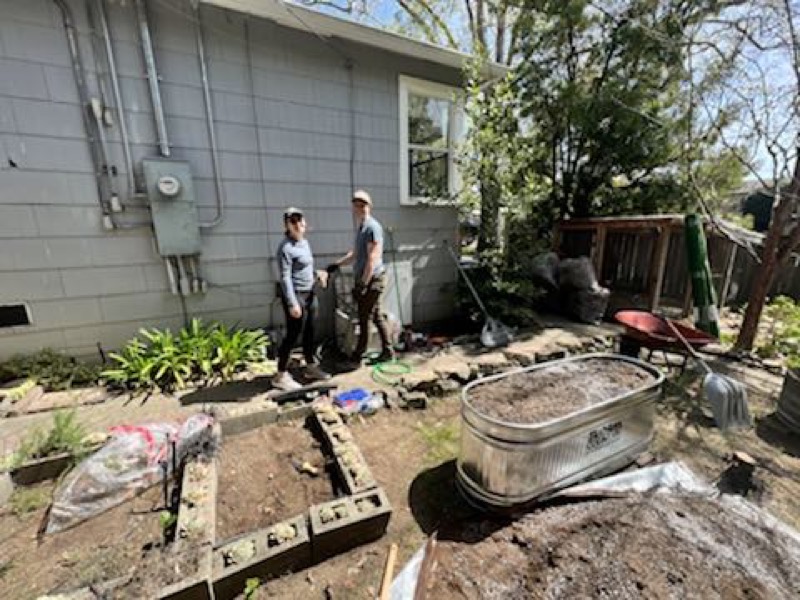 Jacob and Kaitlin in the backyard
Today was a working day at the new house, getting ready for planting overall landscaping cleanup.
Significant progress so far! So much hard work today (I might have taken a nap in the afternoon so was an underachiever), trimming trees, raking up leaves, and building Mel's Mix soil for their gardens.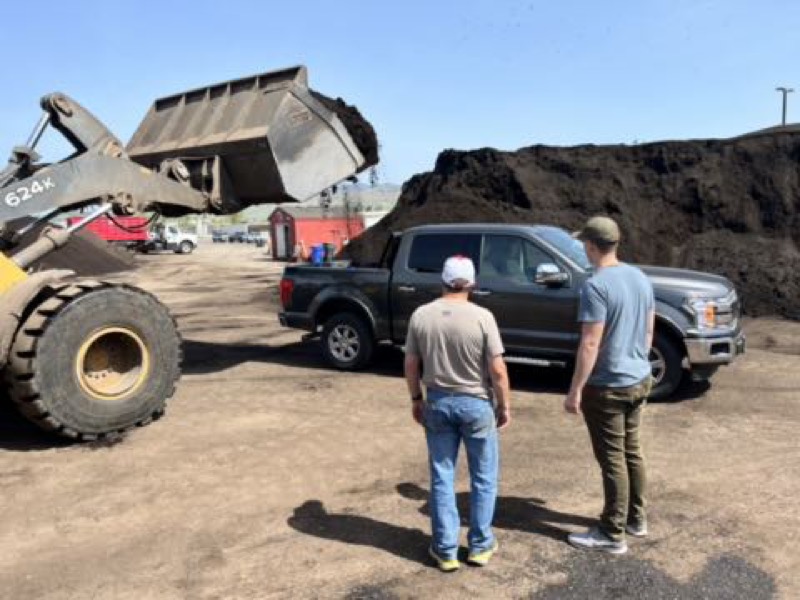 Loading the truck with compost
We went to the family recycling and yard waste area to dump our tree trimmings and raked leaves, and pick up a truckload of compost! Jacob and Kaitlin are suitably prepared to fill their various garden spots.